Big Island Revealed – Resort Reviews
Here are some of the Big Island Resorts that we have reviewed. Each review is unbiased and based on our personal visits. Our team regularly visits these resorts and reviews them for your benefit. You can also find Big Island resorts in our app for free! There you can filter them the way you want to find your perfect place to stay.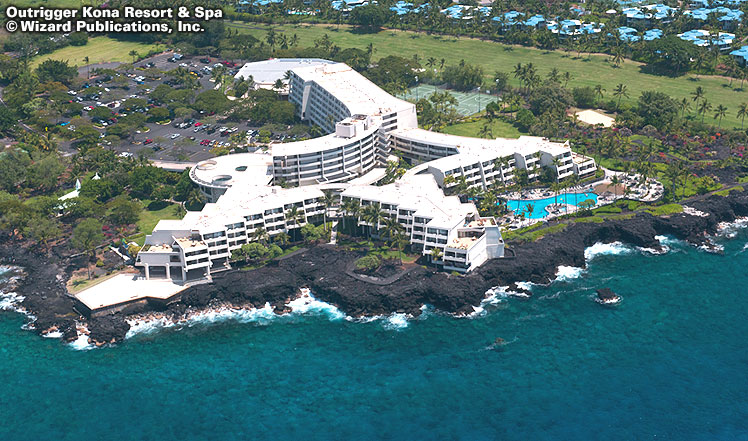 Outrigger Kona Resort & Spa
This resort is best described as sophisticated, understated, islandy with Sig Zane designs scattered throughout, but a bit stark with lots of concrete. It does, however, embrace its oceanside location. (But there is no sand beach here, and they could use more...