Las Vegas Revealed App
Available Now for iOS!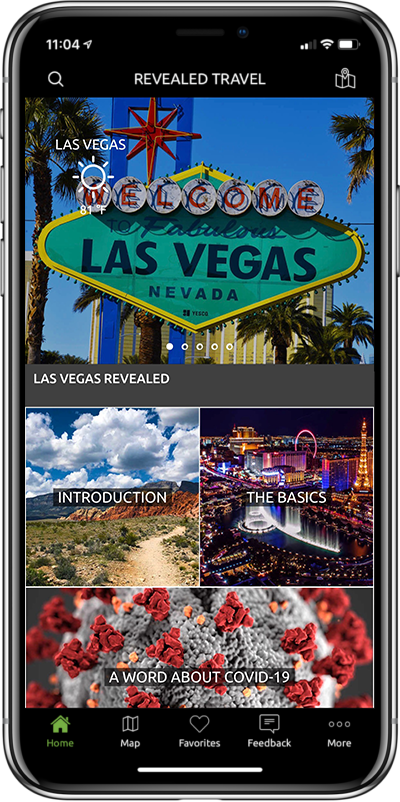 Explore the parts of Las Vegas most visitors only dream of seeing with Revealed Travel Guides' Las Vegas app. Our GPS-aware app guides you to the best spots in Sin City and the areas around it, all the way from the most popular sights along the Strip and Fremont Street to some of the coolest, best-kept secrets all over town and even out in the desert. Our map works with your phone's GPS to help guide you through city streets and on hiking trails so you know where you are (and can find where you want to go). With reviews all over the city and the natural areas that surround it, Las Vegas Revealed brings some of the quirkiest, funnest and most beautiful destinations in the Las Vegas Valley right to your phone.
Whether you're an outdoors enthusiast that's curious about Red Rock or Lake Mead, a gambler that's looking for something else to do or a visitor that's never been to Vegas, our guides can help you read up on the shows, nightlife, activities, and sights that make Las Vegas one of the most popular tourist destinations in the world. Get the most out of your Sin City vacation and download Las Vegas Revealed today!