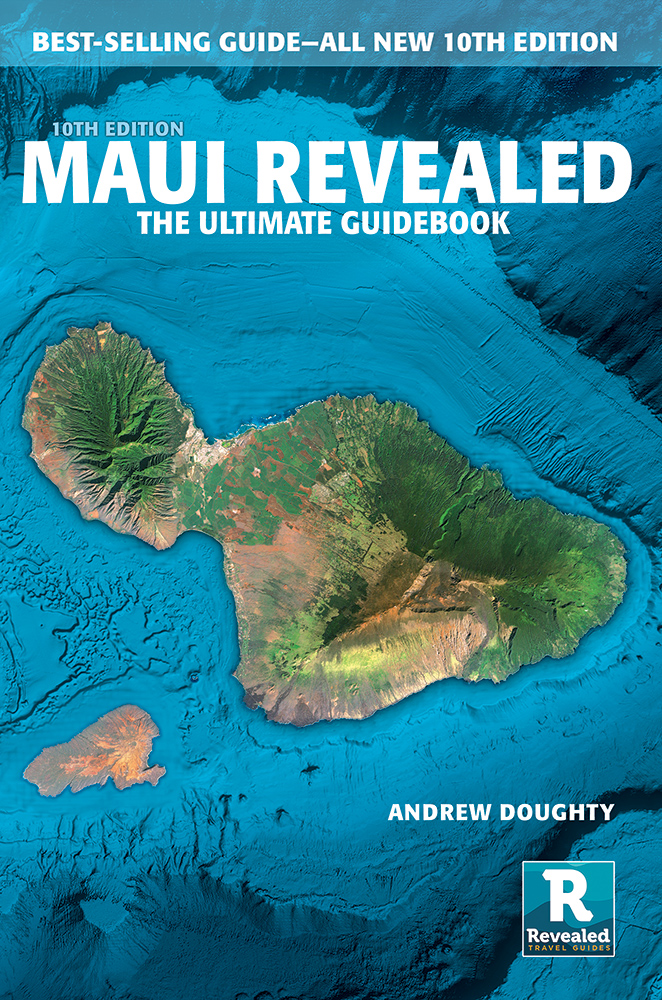 Visit Maui and get the most out of your trip with the best selling guide to the area, Maui Revealed. The Valley Isle is packed with things to see and do, but wading through the sea of attractions and companies can get overwhelming. For over 20 years we've lived the activities, adventures and experiences we write about in our reviews—we've done the leg work of finding the best of the best (and worst of the worst) so you don't have to. Everything is analyzed in relation to what's around it, so you can choose what the best options are for you each day. Whether it's information on the safest ways to see Maui's natural wonders or which restaurants are the most consistent in serving up an unforgettable experience, we've got you covered. Our custom-made maps are made with visitors in mind, making the various spots easy to find while leaving out the clutter. All our reviews are done anonymously and we don't take any kickbacks, advertisements or perks that could skew our honest assessment of what to expect. Pick up a copy of Maui Revealed and see why this island is considered "No ka oi", or "the best", in Hawai'i.
Maui Revealed App
Island Maps, Activities, Resorts, Dining & more..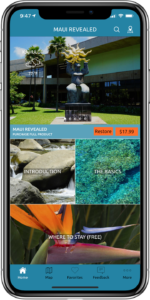 Our smart phone app brings a new level of interactivity to our guides to Maui. Thanks to the magic of technology, even more beaches, hikes, activity companies and restaurants are revealed than can fit in our print books. Custom maps that are GPS-aware show exactly where the legal and safe routes to the beaches, hiking trails and the best mai tais can be found. Real time weather and surf alerts as well as other safety information can be sent out to keep you on top of the conditions and better prepared to plan your precious vacation time. It's all the humor, candid observations and reliable information you've come to expect with our guides, but in a format that fits in your pocket.
NEW! Maui Revealed Drive Tour App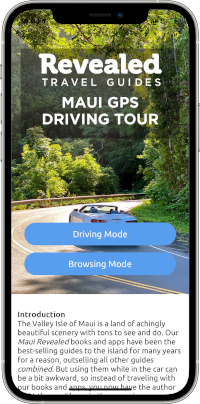 Our latest guide is the closest you can get to having the author riding in the backseat of your rental car. This GPS-aware guide gives you the ability to enjoy cruising around the island while the author points out sights, gives advice on the best (and worst) things to check out, offers insight into some of the history, legends and his own personal experiences around the island through the years. The audio tour works great as a standalone guide and even better as a companion to either our printed book or smartphone app. Whether you're visiting for the first time, or a seasoned veteran of the Valley Isle, there's plenty our audio tour has to offer.
Maui Revealed: The Ultimate Guidebook
eBook, 9th Edition / 10th edition coming soon!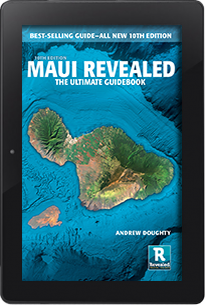 Go all digital with the ebook version of our guidebook, Maui Revealed. It's all the reviews and custom-made maps you find in our print version, but with clickable links to the various information we mention (at least, as long as you have an internet connection). All the content is searchable, text size is adjustable and multiple pages can be bookmarked to easily find the highlights of your trip.