NEW Revealed Travel Guides App – Oahu
Island Maps, Activities, Resorts, Dining & more.
With our smartphone application, Revealed Travel Guides, you have the best tool to find everything you need to make your vacation unforgettable. You'll find even more content than in our printed guidebook, plus features such as daily surf reports, real time updates on hazardous conditions, closures and weather. This GPS-aware app shows you exactly where you are on our custom made maps, and you can easily filter exactly what types of locations you want to see. Whether you're looking for the best beach nearby, the closest sushi restaurant, an easy hike to stretch your legs or an epic adventure to tell the folks back home, you'll find it at your fingertips with Revealed Travel Guides instead of Oahu Revealed.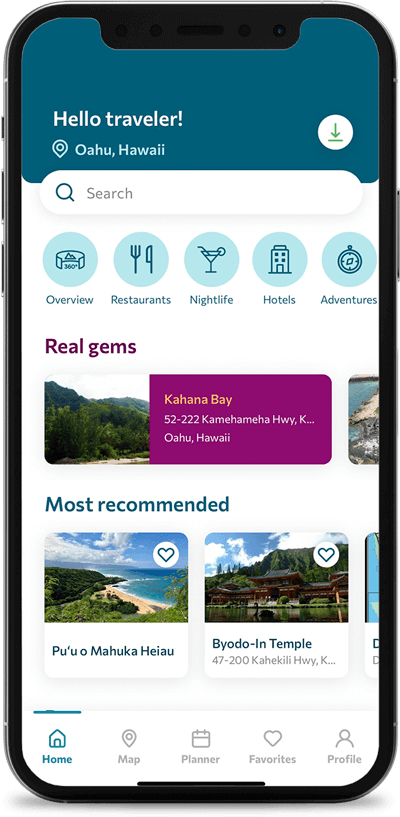 Oahu Revealed: The Ultimate Guide to Honolulu, Waikiki & Beyond

274 customer reviews
NEW! 7th Edition
When visiting Oahu, it's easy to find yourself wading through a sea of options when it comes to where to stay, what to eat and how to spend your precious vacation time. Luckily, we've done the research for you. Oahu Revealed is the result of more than 20 years of experience, living the reviews we write and finding the best (and worst) of what the island has to offer. Whether you're looking for the best beaches, the most exciting activity companies or the perfect dining experience, we've got you covered. We anonymously review all the companies in our guides and never feature advertisements, nor do we accept kickbacks and perks. We review all businesses relative to one another to give you the best advice, so you know when you can save a few bucks or when it's worth it to shell out a bit more for an even better experience. Our candid observations are honest, sometimes brutal, and often humorous. We have been the trusted voice for millions of readers visiting Hawai'i. We look forward to being your believable guide for an unbelievable vacation.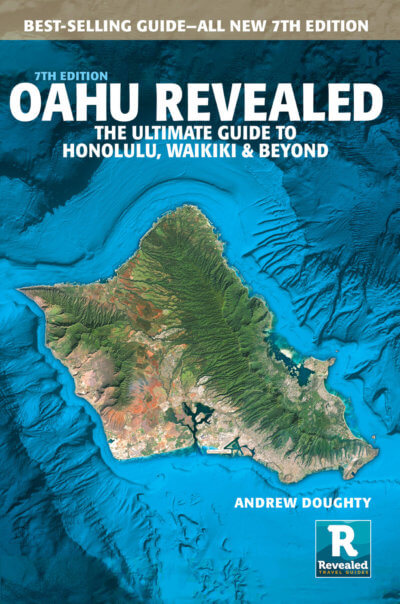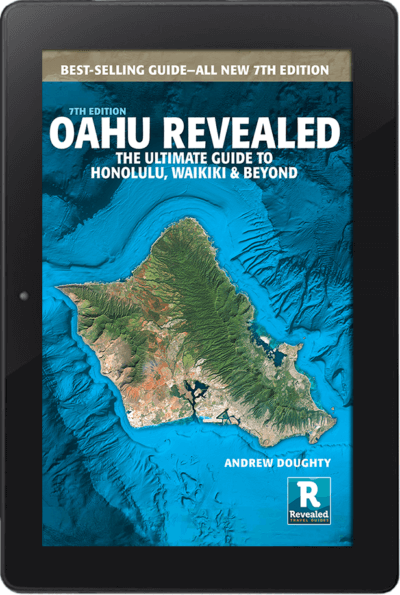 Oahu Revealed: The Ultimate Guide to Honolulu, Waikiki & Beyond.
ebook, 7th edition
Go all digital with the ebook version of our guidebook, O'ahu Revealed. It's all the reviews and custom-made maps you find in our print version, but with clickable links to the various information we mention (at least, as long as you have an internet connection). All the content is searchable, text size is adjustable and multiple pages can be bookmarked to easily find the highlights of your trip.
Author's Note
O'ahu's nickname is the gathering place, and for good reason. It's where many first time visitors to Hawai'i choose to go, especially families with children. They've heard of Waikiki, Pearl Harbor, Diamond Head and Honolulu and they are excited to see those places. You won't be disappointed.