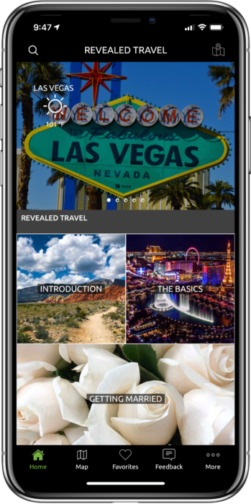 Interested in Vegas, huh? This isn't all our knowledge, in fact it isn't even the tip of the iceberg. Check out our app for tips, reviews and so much more…
The land of liquor licenses.
You'll probably notice this as soon as you walk into any of the casinos, but Vegas is home to a lot of bars. Seriously, they're all over—in standalone establishments, in shops attached to casinos, and even on the casino floors. What we found is that many of these bars are entirely utilitarian. Not all of them offer an experience; in fact, many of the bars don't really have an atmosphere, but they sell drinks and gamblers want drinks so it works. However, there are plenty of places that go above and beyond to be sure that their guests have a positive experience, and we found ourselves going back to a few bars more than once simply because their atmosphere (and their drinks) were some of the best we found in the city.
107 SkyLounge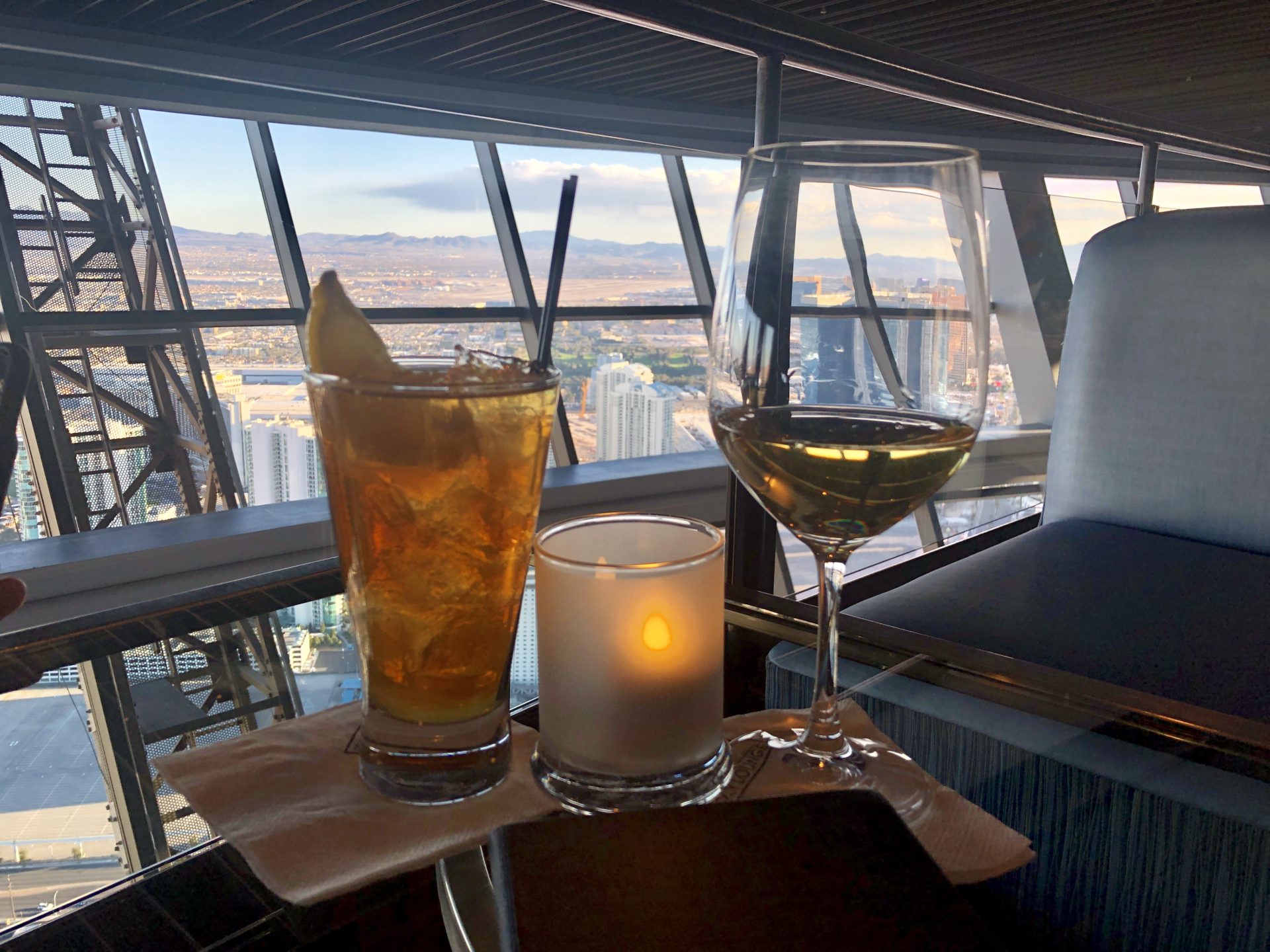 107 SkyLounge is a pretty good bar that's almost a restaurant; during their 4–7 p.m. happy hour you can make a meal out of the appetizers if you order the right stuff. However, it is primarily a bar, and one with a killer view at that. Located near the top of the Strat, more than 800 feet above the streets below, it's a good place for a drink with a commanding view of the Strip. Unlike the pricey rotating restaurant Top of the World below you, your seats are fixed, so count yourself blessed if you have one that looks down the Strip. Grab some of the tasty Wagyu beef arancini, lollipop chicken wings and the grilled cheese to go with your drinks.
Ghost Donkey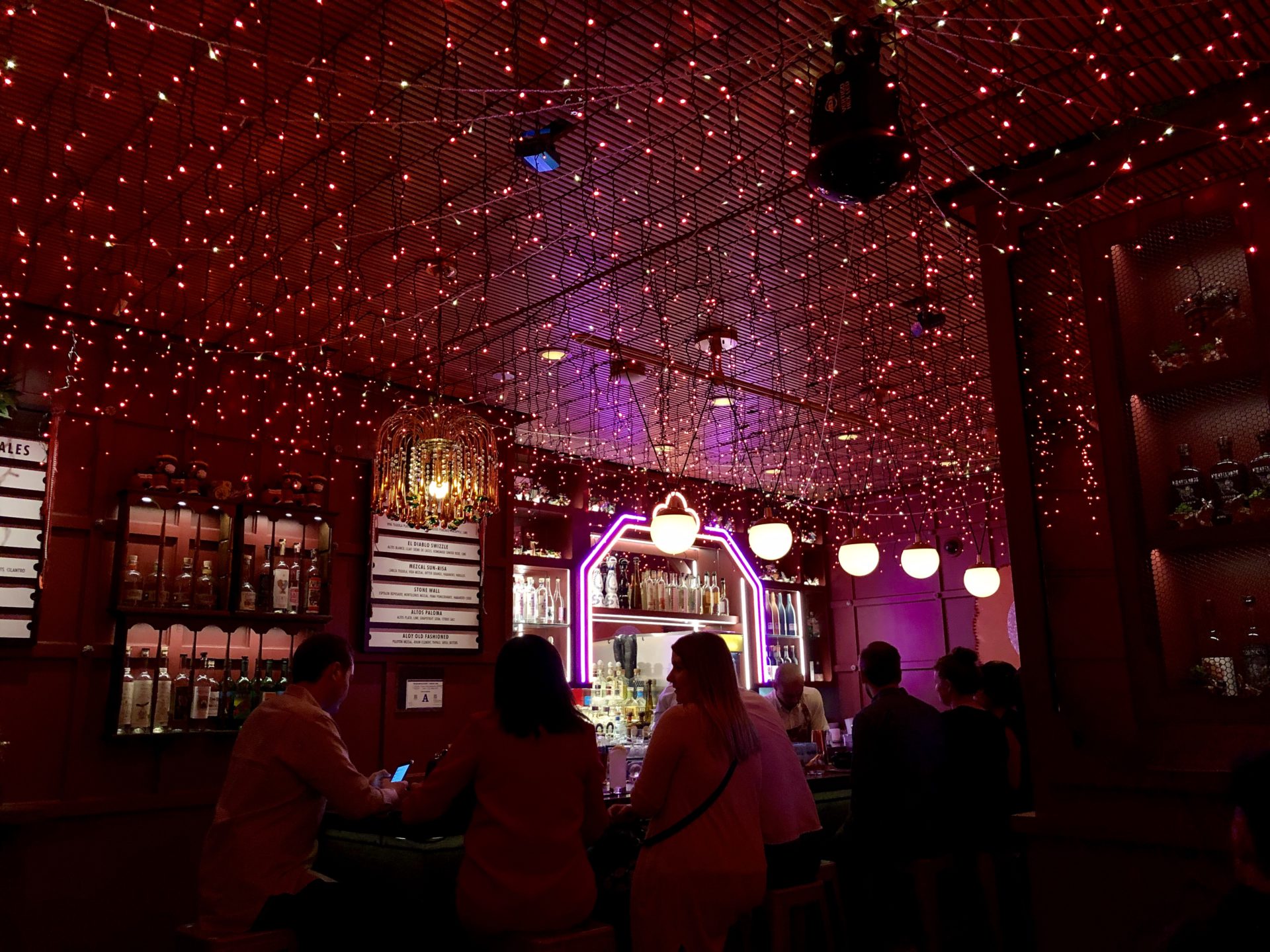 The Cosmopolitan Resort possibly has more restaurants and lounges per room than any resort. There are nearly 30 of them, but some are hidden. Before we share this one, promise us you'll keep this to yourself. I mean, we don't want just anyone to come here, right? Ghost Donkey is a tequila and mezcal bar with a great tequila selection. (They have additional tequilas not listed on the menu, by the way.) You can get it as shots, but they also have more tequila drinks. For food they have nachos and…well, not much else. But they're really good, and they have different preparations, so even though it's all about the nachos, they're worth it. The mole chicken is good but the truffle nachos are excellent. The interior is small, with a couple dozen seats plus the bar. But it's impossible to sit inside without feeling like one of the cool kids.
To get here, go to the second floor and work your way to the food court, called Block 16. Walk back, and look for an "Exit" door with an image of a donkey between Hattie B's and Lardo Hot Sandwiches. Look around, straighten up and walk inside. When you're there, you can always tell when someone is coming into the place for the first time. They open the door, look around hesitatingly, then walk in.
The Laundry Room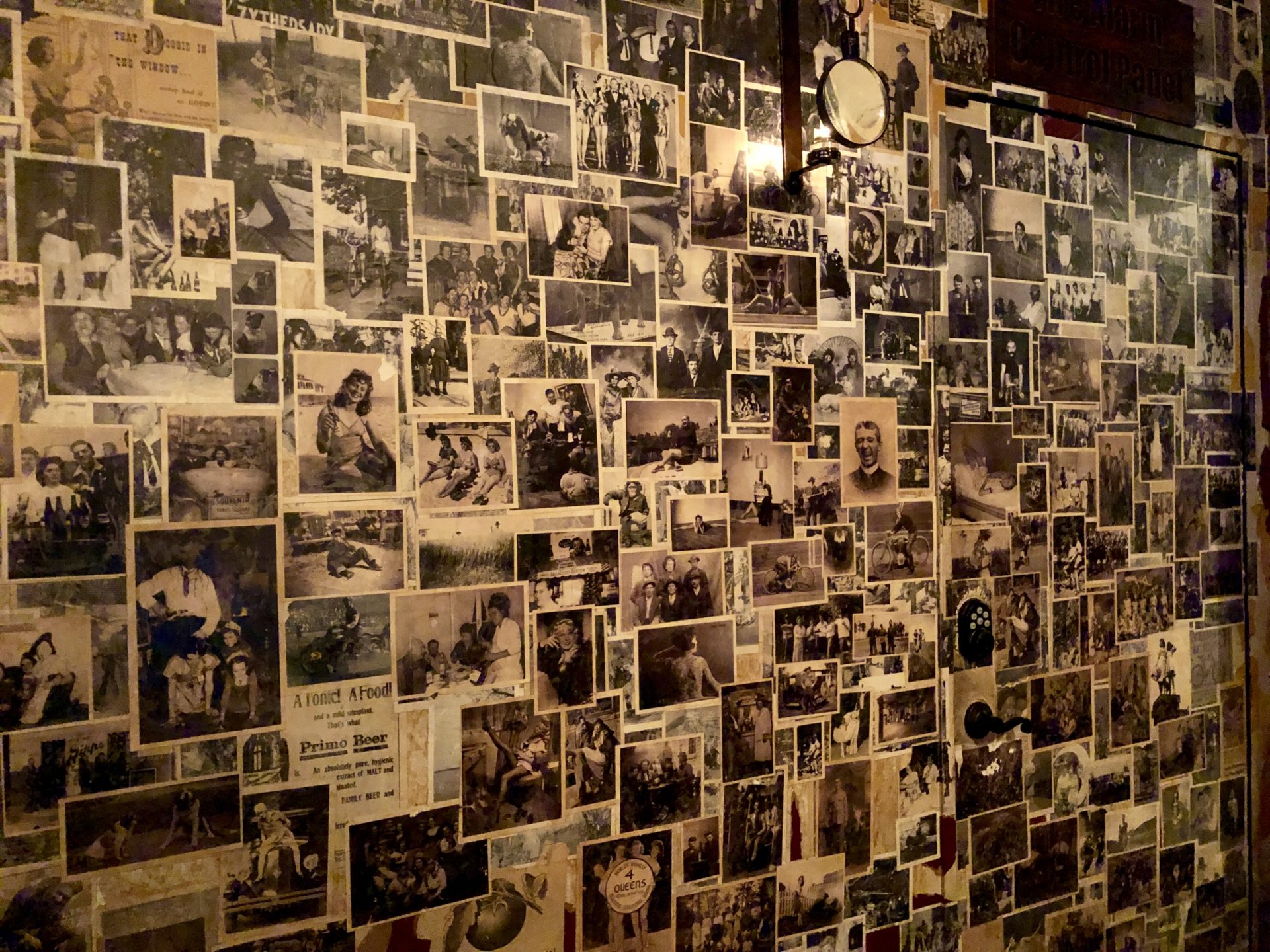 The term speakeasy originated in the 1880s and referred to unlicensed saloons. "Whisper, speak easy. The police are watching," according to a 1889 Pittsburgh Dispatch article. And during prohibition in the 1920s speakeasies became the place to go to illegally get your drink on. Why am I telling you this? Because today the term usually refers to retro bars. This is not one of those places. The Laundry Room is a small hole-in-the-wall classic speakeasy in the most literal sense, right down to the prohibition-era music, and if you don't know it's here, you'll never discover it.
You can't just walk in. And you can't call to make a reservation. You need to initiate a dialogue, though using modern techniques. Here you are expected to speak softly, stay off your phone, don't hit on strangers, and never stay standing at the bar. Don't take pictures, don't smoke, and don't dress too poorly (they request business casual). All this might sound too constrained for Vegas, but the boundaries and formalities create a vibe that really works. Even if you are a classic rebel rule breaker (a condition to which I must confess some familiarity), you might still feel incredibly comfortable here. Go figure. You are a guest in every sense, and they expect you to comport yourself properly. And turn your ringer off, or you may get tossed out.
The cocktails are creative and involved. Or, if you like, tell the mixologist (who will come to you—just hang on) what kind of flavors you like, and they will create one for you. This is real mixology, and the subdued atmosphere, which feels as genuine to the 1920s as you'll get, is one you'll remember for years to come. In the Commonwealth. You'll need to text (702) 291-7389 and give them a detailed request for reservations: name, number of people, time and date. When confirmed, walk into the Commonwealth restaurant and follow instructions. Price is under $20 per drink, which, for a successful niche place in Vegas, is a good deal. Closed Monday and Tuesday.
Hogs & Heifers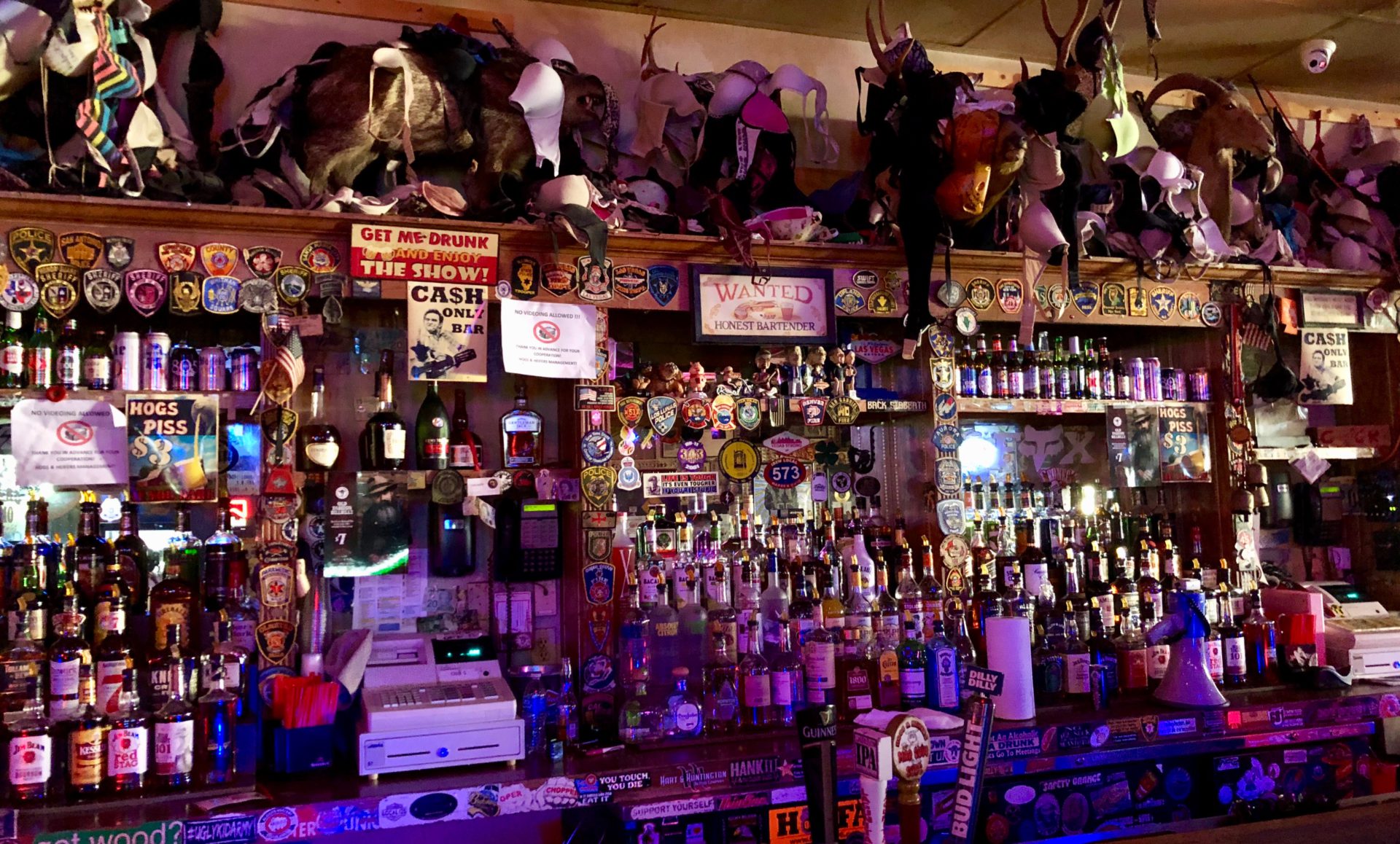 They call it "the best bad decision you'll ever make." It's a biker bar. Kind of. This isn't Sturgis—it's a big, popular place that used to have a location in New York City. There isn't much to be scared of at Hogs & Heifers, despite the hefty, bearded bouncers (unless you're underage and pushing your luck, then they will escort you off the BLOCK). Thought up by one functioning alcoholic and his two drinking buddies (their words, not ours) who wanted to make money while drinking themselves sick, they found the best bar impresario they could and named this place Hogs (after the motorcycles) and Heifers (after… well, a cow that hasn't had a calf yet). This place has a few things going for it. Plenty of charm, an old rustic wood look that screams "bikers here," and the promise that there's never not a girl on the bar. Basically, it's Coyote Ugly, but they ditched the neon light decor for bras hanging from the ceiling (plan ahead and wear a cheap one if you want to get rowdy and add to the collection) and fake sharks hanging from the walls. This is a place you have to see. Cash only. (In Vegas, seriously?)
Millennium Fandom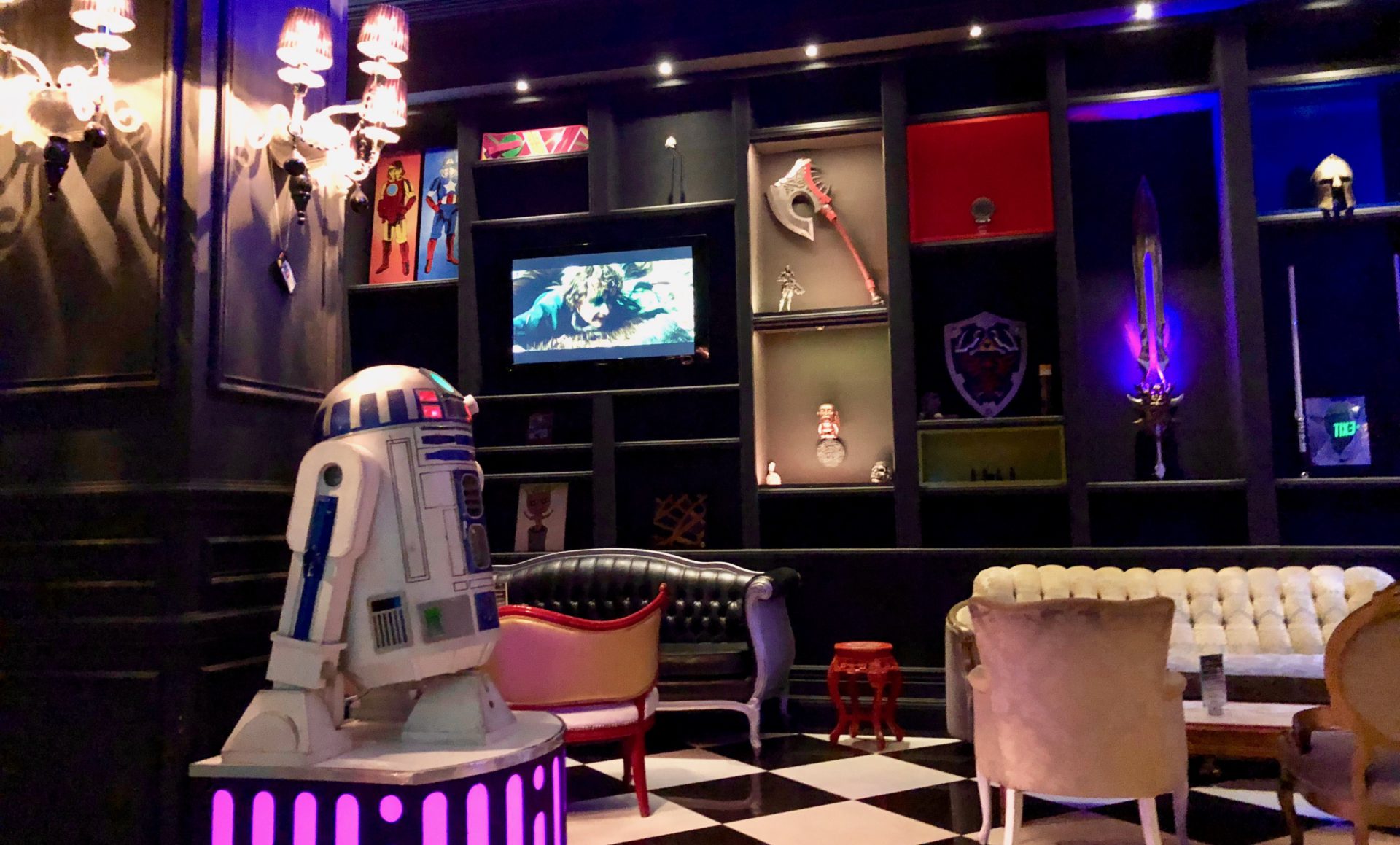 If your idea of a good time is dressing like your favorite avenger, comic book character or movie hero and then getting absolutely sloshed (OK, whose idea of a good time doesn't include this?), then this is your bar. Millennium Fandom caters to the inner (and outer) nerd, and they encourage full costumes, which their bartenders also wear. It's a popular place for people to build their own costumes and show them off. There are plenty of geeky themed drinks and even nerdier decor here, with lots of movie replicas, posters and art inspired by the great sci-fi and fantasy epics of the last 50 years. Their website even has Klingon (we think) in it. Fun for nerds and non-nerds alike, a good theme bar is, in our opinion, always a blast.
Minus 5° Ice Bars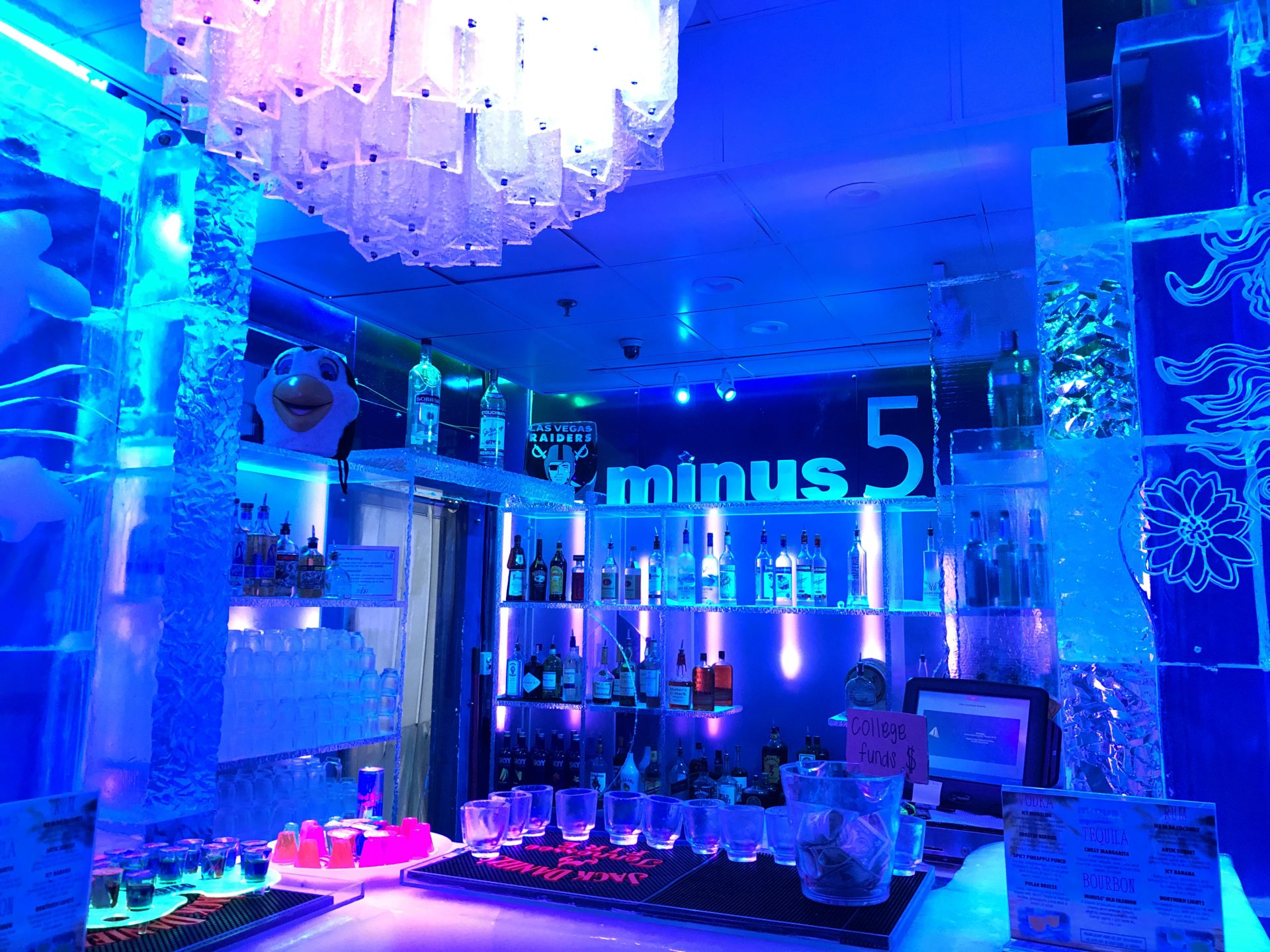 Imagine a lounge made of ice. The atmosphere is so cool (in this case, literally) with chairs, tables and stools made of solid ice. Plus, the walls have all kinds of objects frozen into them. The whole place makes for all kinds of cool selfie opportunities. Minus 5° Ice Bar has a full bar, and though the drinks are on the small side, they don't have any ice in them because…the "glasses" are made of solid ice. For $24 you get to go inside. You'll be wearing parkas that seem to be specifically chosen to look ugly. That's because for $45 you can get a fur coat and one drink. Kids 7–15 can get in (before 8 p.m.) for $13. There is no time limit—stay as long as you can bear the cold. Try not to wear open shoes—you'll thank us for this—otherwise, the cold will run you out before you're ready to go. Las Vegas has three Minus 5° Ice Bars—at the LINQ, Mandalay Bay, and the Venetian.
The Barbershop Cuts & Cocktails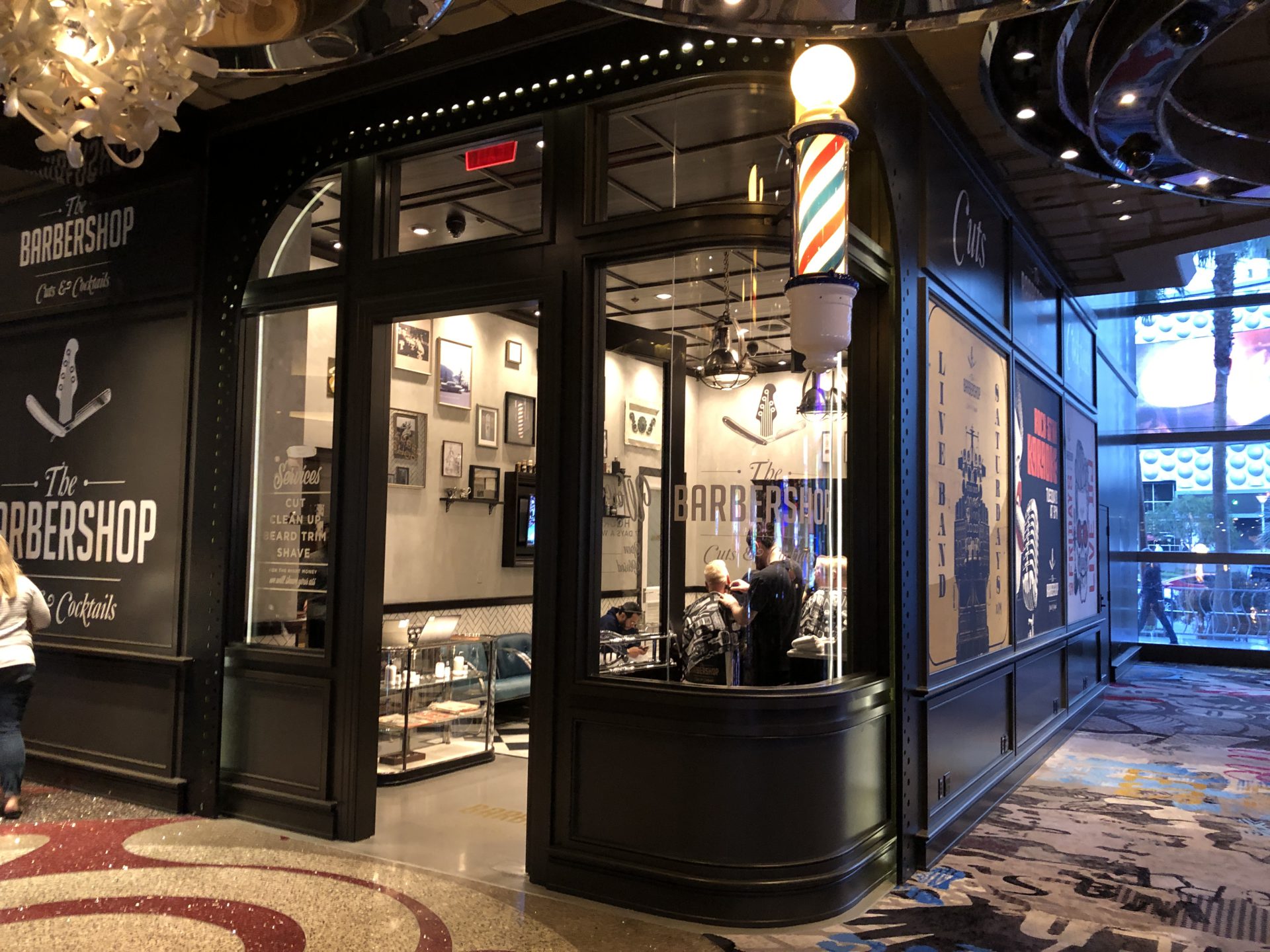 The Barbershop is the place to go for a cocktail while you get a haircut. (The downside of the experience is that you'll probably find a hair—or 10—in your drink, but at least it will be yours.) In addition to the shave and a haircut, their sign says, "For the right price we will shave your ass." We haven't tried to negotiate a price for that yet, but let us know if you succeed and how they do. After dark, walk toward the back and slide into the janitor's closet. If security approves you, you'll walk into a grand speakeasy featuring aged whiskeys and live entertainment some nights. Drinks are pricey, but the place has an awesome feel. At the Cosmopolitan.
Honestly, we were a little underwhelmed by the casino bars when we first hit the ground. No atmosphere? Cheap liquor? Okay, fine, sign us up, but we're going to keep our eyes open for something better while we sip these overpriced, underwhelming cocktails. Turns out, if you spend enough time looking for those "something better" bars, you'll find 'em, and we found quite a few. Our Las Vegas travel app is filled with reviews of our favorite (and least favorite) bars, clubs and nightlife scenes. It has hotel reviews, restaurant reviews, cool activities, incredible adventures and so much more, so whether you're looking for a better bar or the next big thing to do on your dream vacation, check out our Las Vegas travel app! Seriously, it's on the app store and it has hundreds of honest, unbiased reviews, so go download it and find a bar you can really fall in love with!