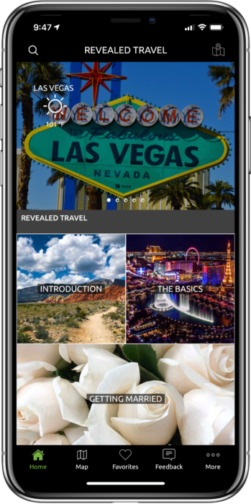 Interested in Vegas, huh? This isn't all our knowledge, in fact it isn't even the tip of the iceberg. Check out our app for tips, reviews and so much more…
A history of ghost towns.
There are a lot of towns that built the west, and Vegas is just one of 'em. For every town that popped up in the desert and is still around today, there's another one out in the middle of nowhere that has been left entirely abandoned for decades. The Las Vegas area may be a dazzling spectacle of lights, but it's also home to an abundance of ghost towns scattered throughout the desert nearby—and many of them are still totally accessible, if you're willing to get off the beaten path. We don't list all of the ghost towns here (that would be a very, very long list) but we do have three of our favorite ghost towns that we visited, each with their own unique histories.
St. Thomas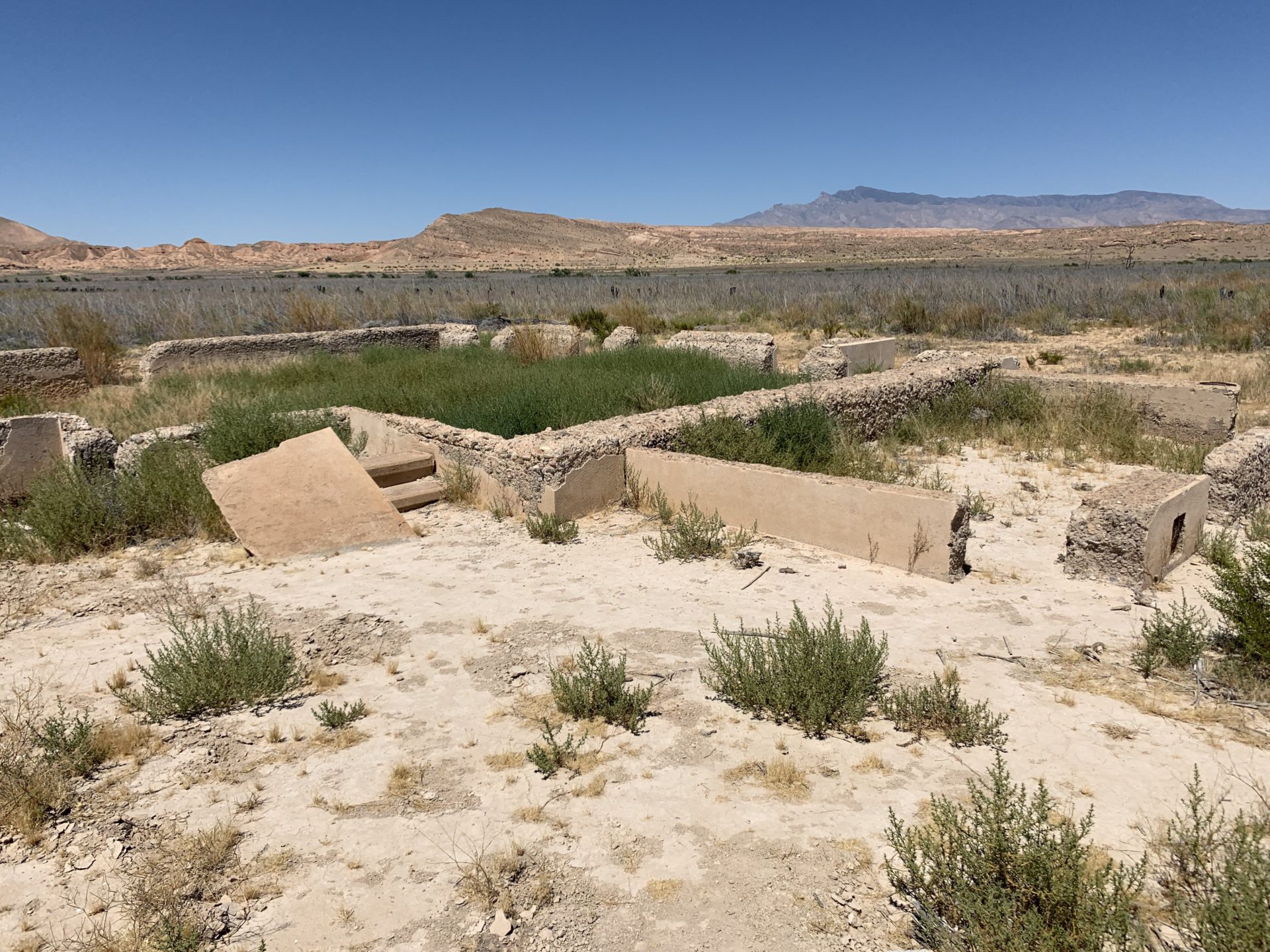 St. Thomas is a ghost town, one that has died more than once. The settlement was founded by Mormons in 1865 and at its peak had around 500 residents. But they abandoned the town only six years later. Why? Because when they built the town, it was in Arizona, but shortly after a land surveyor changed the state boundary, shifting it to the east, the Mormons suddenly found themselves residents of Nevada. The hungry territorial government wanted to tax them, payable only in gold. The settlers told the officials to go pound sand, refused to pay, and left for greener (and less taxed) pastures in Arizona and Utah. Other people eventually settled into their turnkey town and lived there along the Colorado River until… it stopped being a river. When Hoover Dam was built in the 1930s, Lake Mead started filling up and eventually swallowed up the town in 1938.
Today, the lake level is much lower, and the remains of the roads and foundations are visible from the end of the road overlooking the dried lakebed. It's not necessarily worth the hike down into the remains, but the tale of St. Thomas is a story of one of the odder Nevada ghost towns. If you get a chance, go on Google Earth and look at Historical Imagery. You can see it high and dry now, then go back to 1984 when the town was swallowed by the lake.
Rhyolite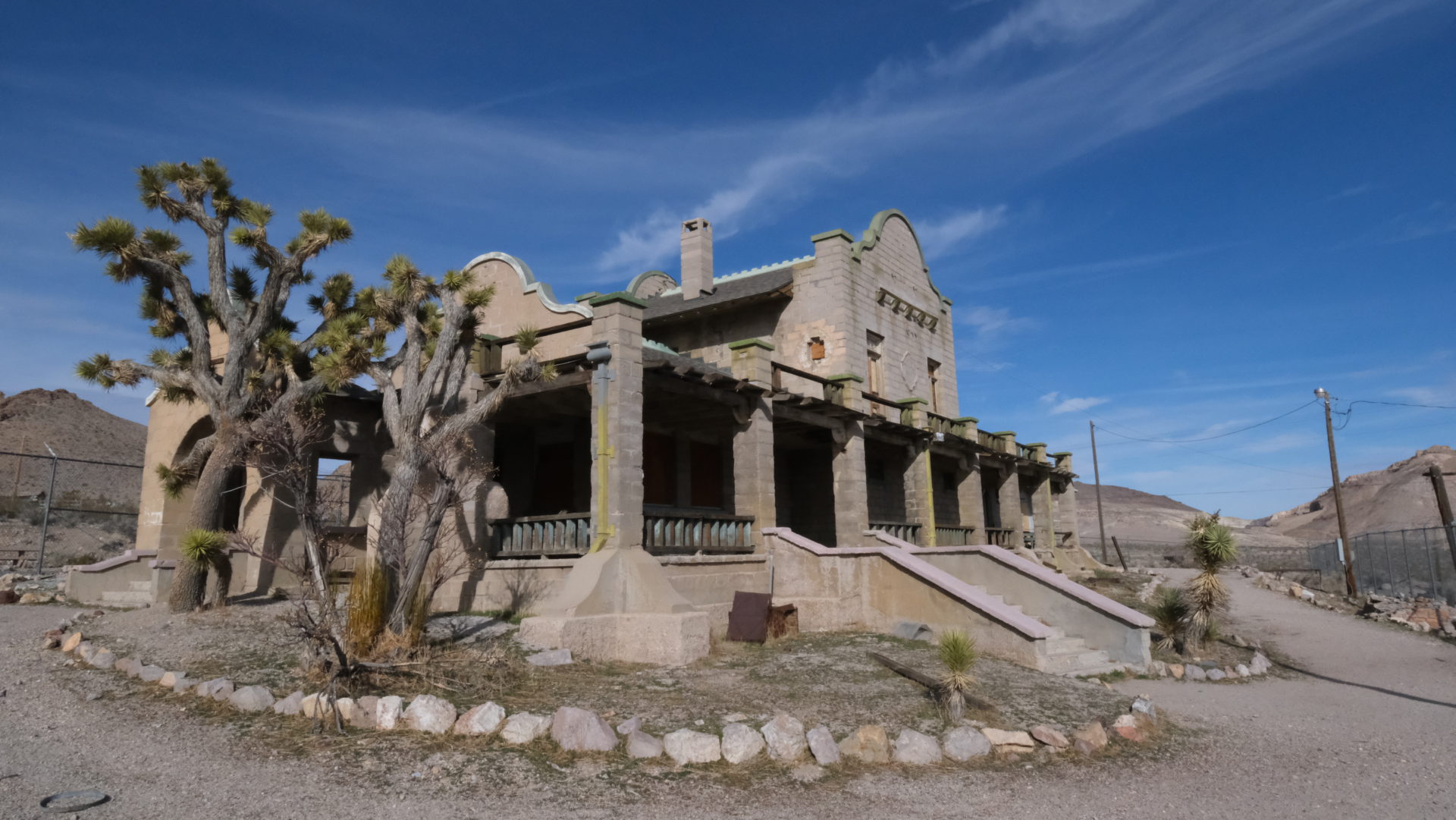 Rhyolite is one of our favorite ghost towns that hovers in that sweet spot between theme park-adjacent and mostly-just-desert. This town rose as a gold mining camp in 1905, and at its peak had a population between 3,500 and 5,000. However, it was well on its way to ghost town status by 1911, right after the mine closed, and the electricity was shut off in 1916, making this a pretty short-lived place. (If you do much digging into the history of ghost towns, you'll likely find that a lot of these towns are fairly short-lived—they boom while the mines are producing, and then bust when the mines dry up.)
Interestingly enough, Rhyolite's 11-year lifespan saw a huge boom. At its peak, it had the Montgomery Shoshone mine and mill, electricity (including two electric plants), a miner's union hospital and even a schoolhouse for up to 250 children. There was entertainment in the form of dances and live music, a variety of sporting events and even town socials. Rhyolite became so popular that people from San Francisco hopped on trains to move to Rhyolite (many to profit off of the town's red light district), and eventually the town even had its own stock exchange.
Today, it's hard to believe that this was once a bustling city. The current town showcases remnants of old buildings, including a few limestone foundations and some cracked walls as well as some metal frames and signage. Some of these fragmented buildings include the formerly three-story bank, the schoolhouse and the old jail, all of which have fallen into extreme disrepair. (These buildings are more old shells than anything else—there's practically no interior, and the old walls don't hold anything in them except rocks, dust and a bit of shade.) As you wander the gravel and dirt roads, you might see one building that appears to be both derelict and, somehow, surprisingly intact. It has a few high arched walls, a wooden deck and a ring of stones that separates the dirt roads from a few desert plants. This building is the old Las Vegas and Tonopah Railroad Train Depot, where travelers would arrive and depart from Rhyolite in droves. Today, it's a dusty fixture that's surrounded by a chain-link fence. Oddly enough, you can tell from remaining structure that it used to be a very pretty building. Across the dirt road from the train depot is an old train caboose, which is fitting.
The town has a semi-famous building constructed from hundreds of Adolphus Busch (better known as Budweiser) bottles, which adds to the cowboyish charm. This building was originally made by a miner in 1906 and was later restored in 1925 by Paramount Pictures. You'll also notice that this area has a smattering of odd art installations scattered throughout it. These are parts of the Goldwell Open Air Museum, an eclectic sculpture garden featuring cutout penguins, pixelated women and plaster sculptures of the angel of death. These sculptures are strange in the daytime and ominous at night, but the museum and its sculptures are both worth visiting if you're stopping by Rhyolite.
Over the years, these fairly well-preserved remains have made the place a perfect backdrop for several movies, including some westerns. (We haven't heard of any of the movies that were filmed here, but if you're wondering why this ghost town feels so eerily familiar, a few older films might be the culprit.) Apart from being an interesting stop in the daytime, Rhyolite also has a phenomenal view of the stars at night, which we discuss in detail in the Adventures section, under Stargaze From a Ghost Town. Somewhat haunting and enigmatic, this is our quintessential ghost town.
Goodsprings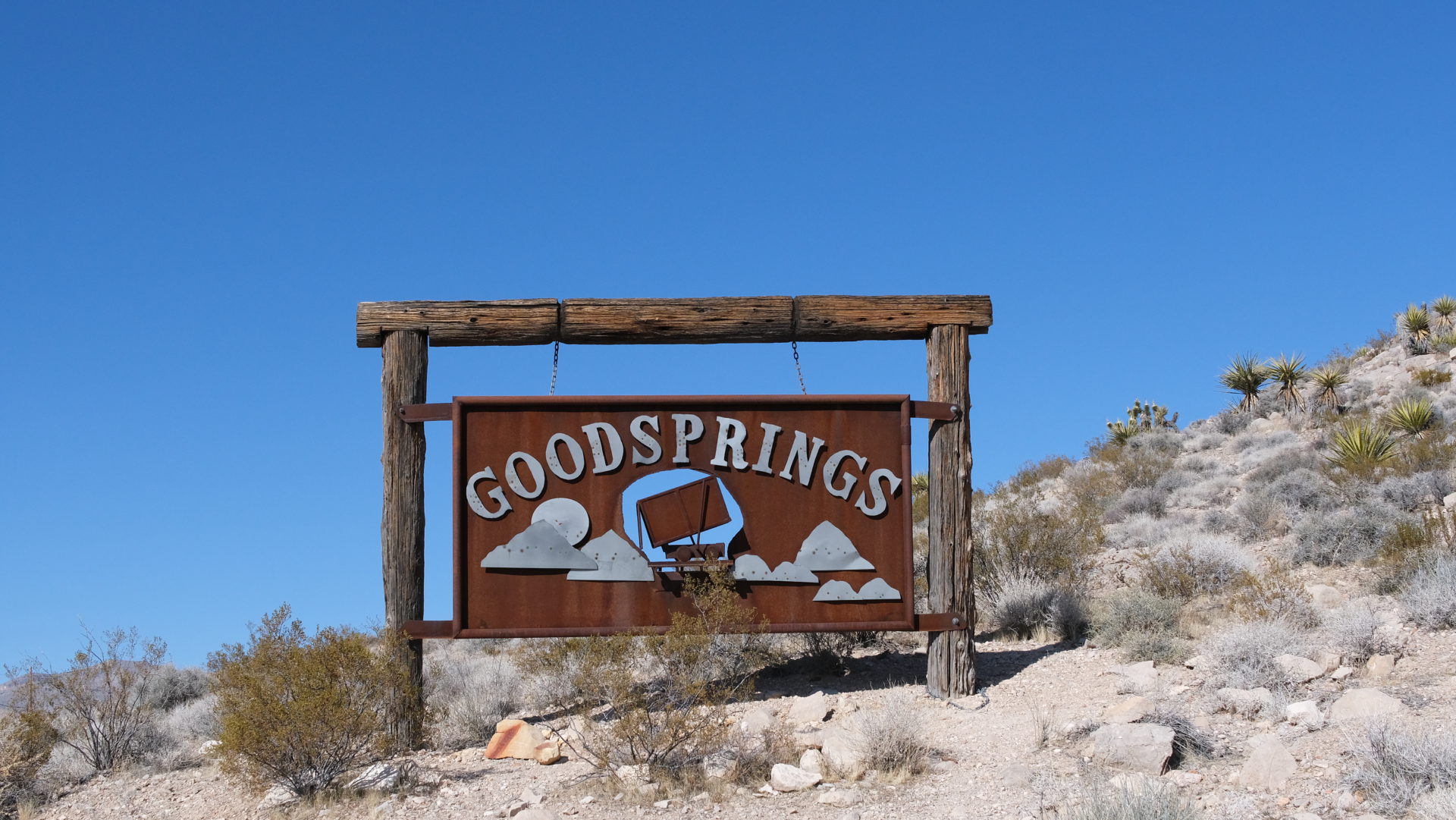 Now this is a ghost town worth a stop. It has old buildings, wandering burro, a tribute to Hollywood stars, ghost stories, a cemetery, and there's even a place you can grab a drink and some food.
Goodsprings isn't your typical tourist-oriented wild west town. Some places across the United States will take what feels like a ghost town and commercialize it with cheap souvenirs and fast food stands—Goodsprings doesn't. This is a place that has taken its old west town heritage and preserved the important sights, then built the rest of the community around it. What you get is an active community and century-old buildings right across the street from each other.
Most notable in this former mining town is The Pioneer Saloon. Built in 1913, this is one of the oldest saloons in Nevada. Inside, you'll find a few options for food and drink, an old west atmosphere, and a memorial to actress Carole Lombard, who was killed in a plane crash nearby in 1942, and her husband, Clark Gable. After the plane went down, Gable came to the saloon to drink and await news of his wife, which is why the memorials are here. This saloon is also supposedly haunted by the ghost of a miner shot over a gambling dispute. We'd argue that the story seems like it was pulled right out of an old western movie, but the bullet holes are still in the wall. (Tough to argue with that kind of evidence.) As to whether or not it's actually haunted, that's still up for debate, but many employees over the years have reported bizarre incidents.
Apart from the saloon's obvious draws, it's also the place to go if you want to pick up their dedicated town history and tour pamphlet. These pamphlets tell you a lot about the town and the old buildings that started this place. In total they'll tell you the locations and history of 23 buildings, most of which are over a century old. These historical sites include school buildings, abandoned hotels, post offices, the eponymous spring that Goodsprings was built on, a lot of houses and an assortment of other businesses and historic sites. There is a cemetery near the Pioneer Saloon that makes it onto the pamphlet. In case you were curious, the oldest marker there is from the late 1800s, if that helps you picture just how old this town is. Unfortunately many of these buildings (actually, all except the school) are private property, meaning you can't really go up and see these sights. However, many are visible as you walk along the side streets.
All in all, Goodsprings makes for a nice stop. It isn't hard to spend a few hours here, and after seeing the rugged beauty of these foothills, it isn't difficult to see why so many residents stick around a ghost town like this.
We visited a lot more ghost towns than just these three. Las Vegas is one of the success stories of the old west, but many towns weren't so lucky—meaning there are ghost towns aplenty in the Las Vegas area. We have more ghost towns and historical sights than just these in our Las Vegas travel app, but we're also constantly looking for more to add! We're growing our reviews every week, so if you're curious about the history of the city or want to know of some other really  cool spots worth visiting, check out our Las Vegas travel app today!