What are the requirements for flying into and visiting Hawai'i?
Visitors from the U.S. mainland are allowed to avoid quarantine if they test negative for COVID-19 within 72 hours prior to the departure time of the final leg of their flight to Hawai'i. (International visitors, except for those from Japan and Canada are not allowed in yet.) Test must be administered by a "trusted partner" (more on that shortly).
If, by chance, your test results are not available by the time you depart that final leg, you will have to be quarantined in your hotel room for 10 days, so don't fly if you don't have your negative results in hand.
All the latest updates from the state can be found at https://hawaiicovid19.com/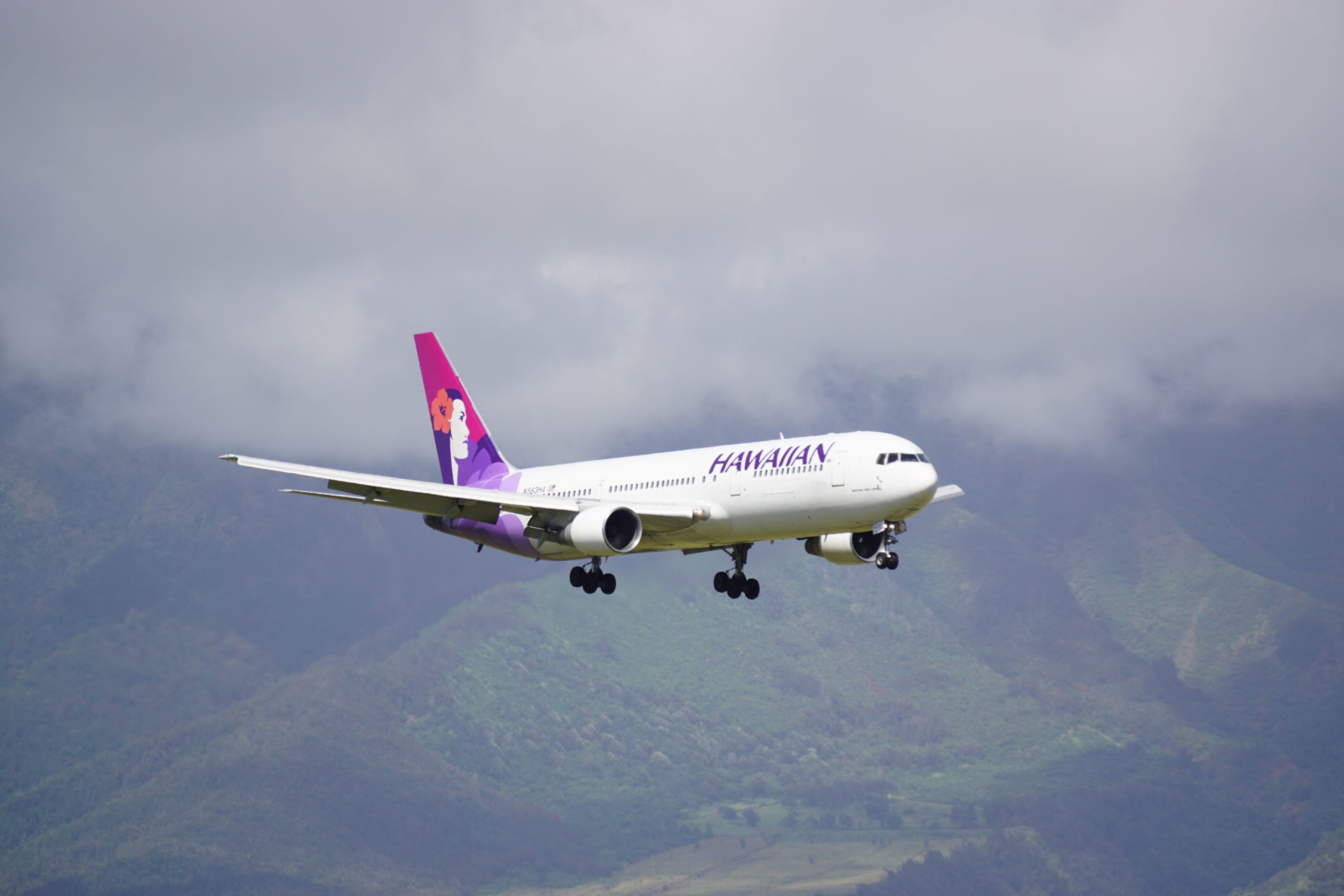 Flying is the only way to reach the Aloha State for the time being.
What are the steps I need to take to avoid quarantine in Hawai'i?
Find and book your flight to Hawai'i.

You'll need to create and register an account with

Hawai'i's Safe Travels program

. This is part of the state's efforts to verify all travelers to Hawai'i. Each adult (18+) will have to create their own account—any minors in your party can be added to an adult account. Here you'll enter all your contact information and trip details. 

Within 72 hours before your final flight leg departure, you'll need to take an approved COVID-19 test (an FDA-authorized nucleic acid amplification test [NAAT], to be precise).

Make sure to scroll to the list under the heading of

DOMESTIC TRANS-PACIFIC TRUSTED TESTING PARTNERS

.

Twenty-four hours before your flight, go to the Safe Travel website and fill out the medical questionnaire. Tap the Document option and upload a PDF of your test results. (A screen shot won't do. It

has

to be in PDF form.) You'll get an email from the Safe Travels program containing your unique QR code—you can print this out or have it ready to be scanned directly from your smartphone. (We recommend having a printout for a backup.) You will present the QR code or

printed

test results to officials upon landing in Hawai'i, plus maybe get another temperature check. If your health info checks out and you have less than a 100.4 ºF temperature, you're free to be safe and explore Hawai'i.
Do any airlines/airports provide testing?
California residents have the most options for testing at airports. 
United Airlines

provides same day

tests for flights out of San Francisco for their customers (for a hefty $225). 

If you're leaving out of Oakland, San Jose or Sacramento, the

airports will test

you in advance

for free

. 

There's also an

at home kit

 available for $220 ($40 with insurance) that allows you to take the test at home and drop it off at one of several locations in California, getting you the results the following day. 

Note that while the regular PCR test is free, it does cost $20 for the information to be included in your Hawaii travel documentation. Also, to get the expedited/24-hour test results, you'll need to pay $120. (But the regular PCR test is listed as free.) 

Alaska Airlines

will provide tests

for passengers to Hawaii once registered through their website. 

Hawaiian Airlines, Southwest, Alaskan and United also have a

pre-clear program

that allows you to bypass the lines when you land in Hawai'i.
Do I still have to get tested if I've already been vaccinated?
Yes. Everyone flying into the state must have a negative test in order to avoid quarantine. The governor has approved allowing vaccinated residents of Hawai'i returning from the mainland to bypass the testing requirements, but there is no timetable as to when it will be implemented for everyone or how, so consider that one for the future.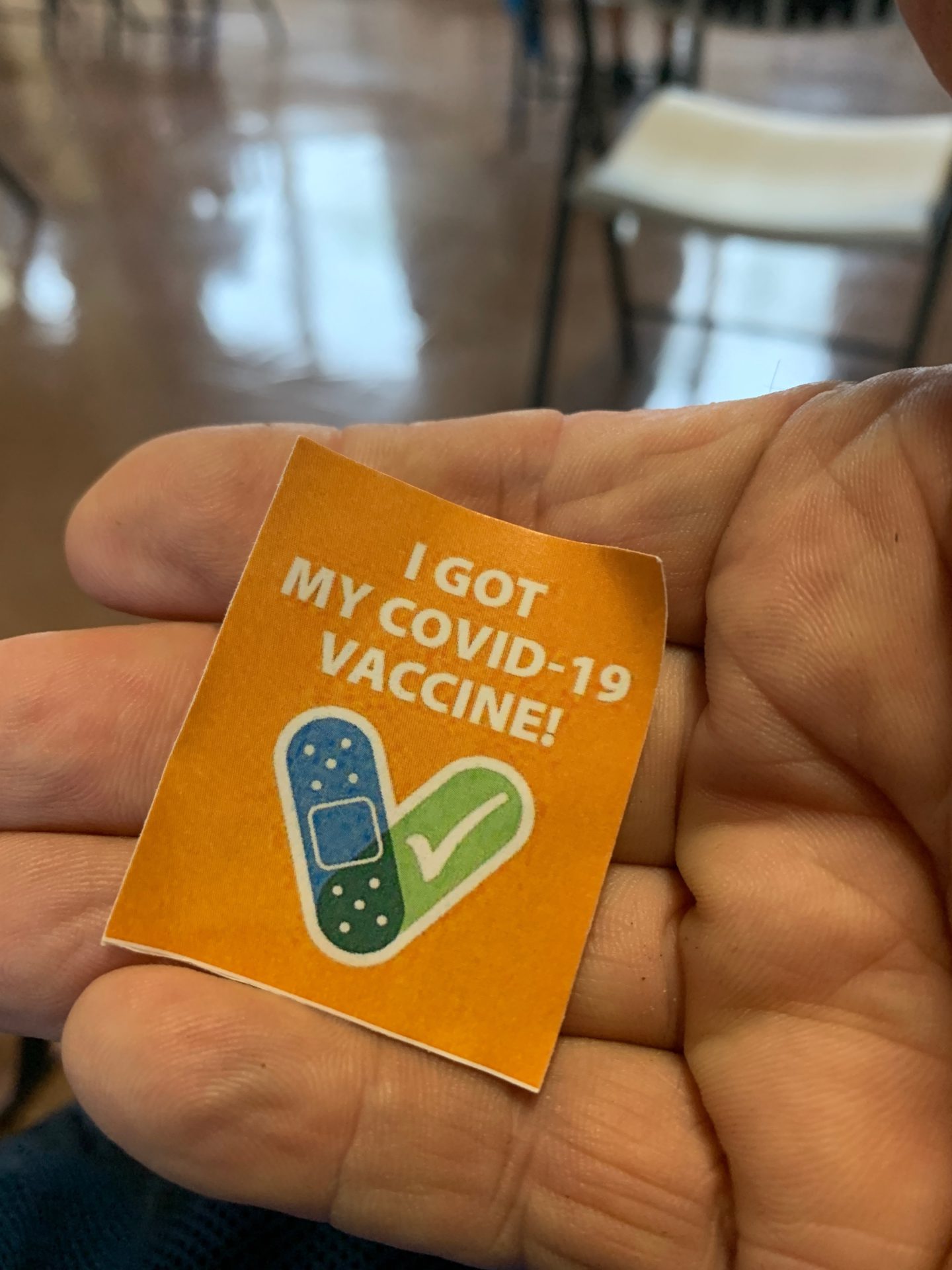 Testing and vaccinations have been pretty good so far, and many of the islands have seen relatively few cases compared to the population.
Are there additional requirements?
If you are visiting Maui, expect to take a second, rapid test (paid for by Maui County) to confirm your negative status unless you possess a vaccine card. Expect longer delays before you are free to leave the airport. For Maui, you are also required to download an app called AlohaSafe Alert which is an anonymous contact tracing app that tells you if you have been exposed more than briefly to someone who has tested positive. The app maker says none of your personal info is involved. You will be required to show that you have downloaded the app before you are released at the airport.
What if my results aren't available in three days?
The state claims they have made contracts with those testing sites to make sure that they will be done in three days. But again, if they fail, then don't get on the plane. The state requires that you receive and print negative test results before you arrive. So even if you get negative test results an hour after you land or even during your flight, you will be forced to quarantine in your hotel room for 10 days or the length of your stay, whichever is shorter. This change came because the state wants to motivate all travellers to be Covid-free on the plane and they want to punish those that did not have a negative test result when they departed. The only silver lining is that most airlines have waived change fees.
If your negative results aren't available before your last flight leg, don't board or you'll have to quarantine. And remember, you'll be staying in the room, not wandering the grounds, so those 10 days will probably feel a lot longer.
What if I have children under 12?
Kids under 5 don't need to be tested and many (but not all) of the testing sources above will test kids 5–12.
What if I want to visit more than one island (inter-island)?
You can fly from any island to O'ahu with no restrictions. You can fly from any island to Kaua'i, Maui or Big Island with the same policy you followed to get to Hawai'i—take a test and receive negative results less than 72 hours before flying in. If you are flying inter-island after flying in from the mainland (in other words, as part of the same flight ticket), you don't need any additional tests. But beware! These test providers might not be as on top of things as their mainland counterparts and they are certainly not created equal. For instance, I have used CVS/Longs several times on the mainland and gotten test results back quickly. But in Hawai'i, you might find the gang that can't shoot straight. When I went to one of their Longs Drugs outlets and paid $139 for test results, they didn't get them back within 72 hours and I had to cancel the inter-island trip. (And they have an exhaustive process to try to get a refund.) 
If you have been vaccinated and have proof, you can travel inter-island without testing. 
For Inter-island Covid tests before flying to neighbor islands, follow this link and scroll to the part that says STATE OF HAWAII: INTER-COUNTY TRUSTED TESTING PARTNERS. (A truly head-scratching fact is that tests taken on the island administered by the counties, which use the same tests as the "trusted partners," are not acceptable for inter-island travel. Get it? Those tests are trusted by the state, but the counties are not considered "trusted partners." Yeah, let that one sink in.)
What's it like flying these days?
You have to wear your mask at all times in the airports and on the planes unless you're actively eating or drinking. And speaking of the latter, don't expect food service. Even first class could see a limited selection of both food and drink options. And it might be difficult to buy food in some airports because so many businesses there are closed. Some airports, such as Denver and Phoenix, seem busier than others we've seen and most businesses there are open. The smart money is to bring your own food in the form of sandwiches and other things that don't need to be refrigerated. You'll probably be able to get water in the plane, but that might be it. 
What are the mask requirements in Hawai'i?
Masks, or "face coverings", must be worn when indoors in all public settings. 
On May 25th, the governor announced residents and visitors do not need face coverings when outdoors.
Note that face coverings are defined as "a tightly woven fabric (without holes, vents, or valves) that is secured to the head with either ties or straps, or simply wrapped and tied around the wearer's nose and mouth."
Face shields (plexiglass/clear plastic shields, etc.) are not permitted as substitutes for face coverings.
The governor's proclamation requires that businesses refuse admission or service to anyone who fails to wear a face covering, unless an exemption applies.
Once I'm in Hawai'i, what should I expect?
Hawai'i went seven months with virtually no visitors and at the beginning of the reopening, it was totally uncrowded. Numbers have increased since then but still not back to pre-pandemic levels because of the rental car shortage. (More on that below.)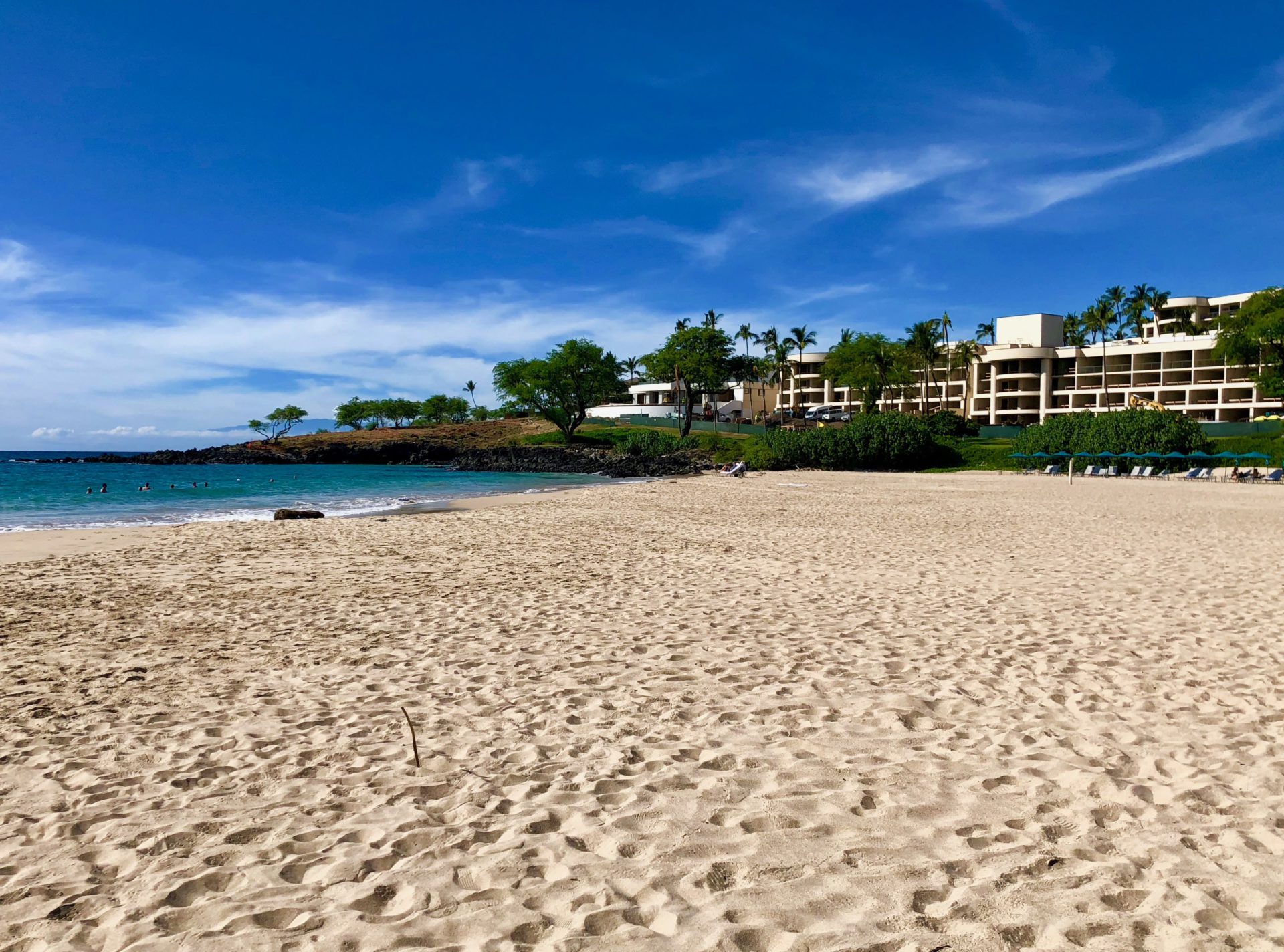 Nearly empty beaches are pretty common these days.
What will Hawai'i be like once I arrive?
In addition to the guidelines for getting to Hawai'i, we try to keep our finger on the pulse of everything going on in the islands. We have contacted companies in every corner of the visitor industry and have found some general guidelines to keep in mind:
Rental cars are the biggest issue you may encounter. When the state shut down for 7 months, rental car companies dumped much of their fleet. When Hawai'i reopened, it was to very small numbers at first. Even though visitor rates are half what they would normally be, rental car fleets are too small, creating a shortage and higher rates. If you are having trouble getting a car without getting gouged, think outside the box and look on social media, smaller rental firms and remember—there's always Uber, Lyft and traditional taxis. We are told that the rental car companies have lots more cars on the way to the islands, for what it's worth, but maybe not until August. This is a

nationwide

problem. We tried to rent a car in the Florida panhandle and there wasn't a single car to be found for

hundreds

of miles from

any

company.

Dining is what most visitors are also complaining about. Which ones are still closed due to the previous shutdown. Don't count on getting that info online, it's kind of a mess there. But our Hawaii Revealed

app includes which reviewed restaurants are open and which are closed. Some might have decreased occupancy requirements, resulting in lines, especially on Maui because of a mayoral proclamation limiting seating to 50%.

Reserve everything you can in advance. Many businesses are operating on limited days/hours and their services/tours fill up quickly. You may find yourself out of luck when attempting to book activities and dining spur-of-the-moment.
Hand sanitizer and/or hand washing stations will be provided by many businesses, often at the entrance or by a roving crew member.
Many tours will require a temperature check at check-in (boat tours especially).
Expect any tour that previously included a meal to have a limited offering that is individually wrapped and never buffet-style.
Although CDC guidelines say that vaccinated people don't need to wear masks outdoors and for most indoors, it's only

guidance

. Hawai'i rules still say masks and social distancing will be required in all public spaces. As far as outdoor use is concerned, the governor at the end of April

said

"If you're outdoors and can maintain physical distance, our current standards says that you don't have to wear a mask outdoors."

Gear rentals (snorkel, scuba, bike, surf, etc.) will still be available through various outlets, such as hotel concierges. They promise enhanced cleaning of equipment.
Valet parking may not be available.
So there you have it. Hawai'i is open and you will find businesses hungry and eager to have you. The beaches are still the same (though less crowded), and the landscape hasn't changed. Hawai'i has missed you more than you could know. 
Our Revealed guidebooks still make a great travel companion, but it's not possible to update them yet because things are constantly changing. Our apps, however, will be updated constantly, and the changes will seamlessly get pushed to all our Hawaii Revealed apps.
Also, our new GPS driving tour apps (coming soon) are like having the author with you in the car, personally guiding you and telling stories and legends. (In fact, it's even better than having him in the back seat because you won't have to buy him a mai tai at the end of the day.)
Nothing in this blog is carved in stone. So many things here are a moving target and hard to predict. (Kind of like 2020 as a whole, huh?) So as things change, we will update it all here.