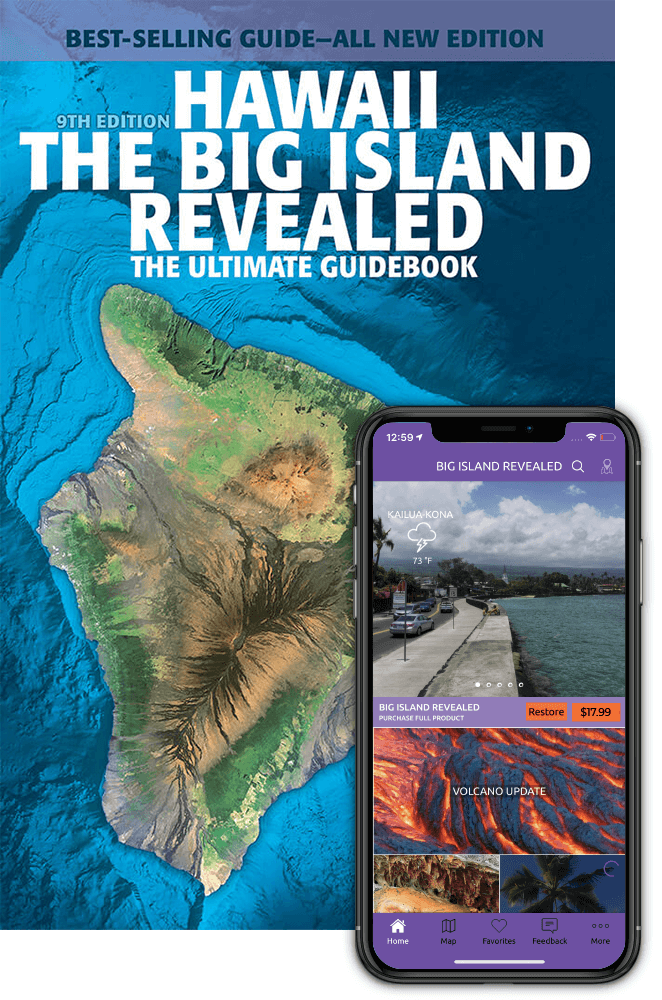 ---
Want more tips? We have guide books and apps for Oahu, Maui, Kauai and the Big Island.
Find out where to get the best mai tais, which hikes are must-dos and so so much more.
---
One local treat everyone should try is shave ice. Lest you be confused, shave ice is not a snow cone. Snow cones are made from crushed ice with a little fruit syrup sprinkled on. True shave ice (that's shave, not shaved) uses a sharp blade to literally "shave" a large block of ice, creating an infinitely fine powder. (Keeping the blade sharp is vital.) Add to this copious amounts of exotic fruit flavors, put it all on top of a big scoop of ice cream, and you have an island delight that is truly broke da mouth.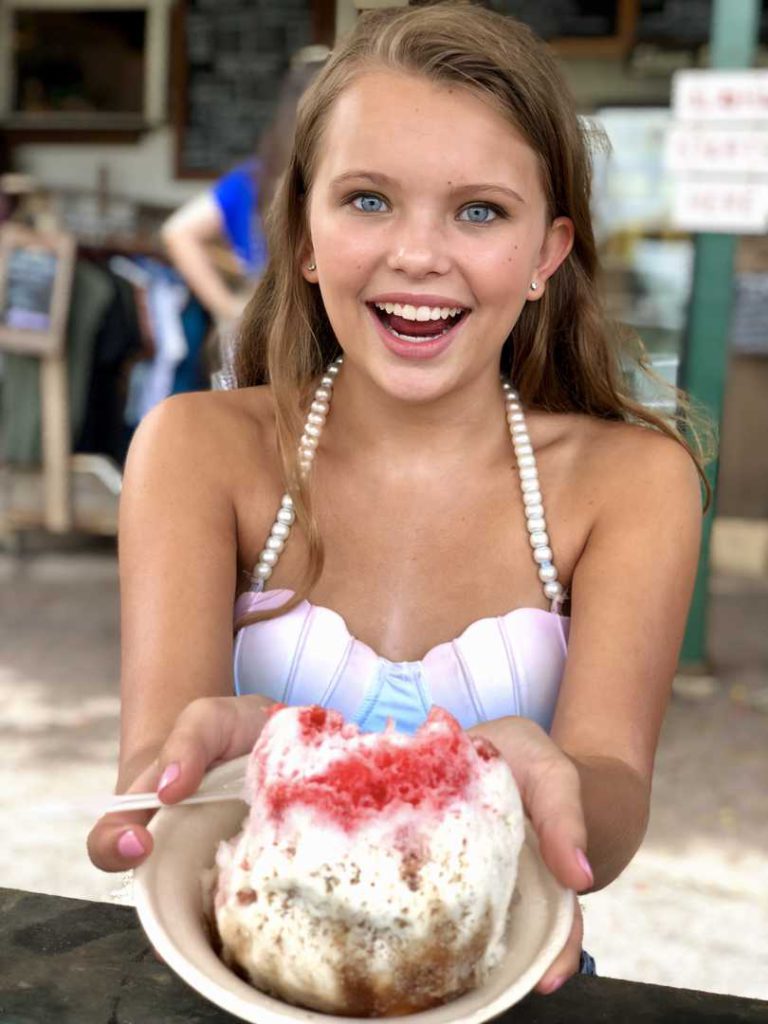 In our constant quest to provide as thorough a review as possible, we have unselfishly tried nearly every combination of shave ice. The result: We recommend the rainbow shave ice with macadamia nut ice cream. But by all means, engage in research of your own to see if you can come up with a better combination. Some of our favorites on Kauai are:
---
Hee Fat General Store, Kapa'a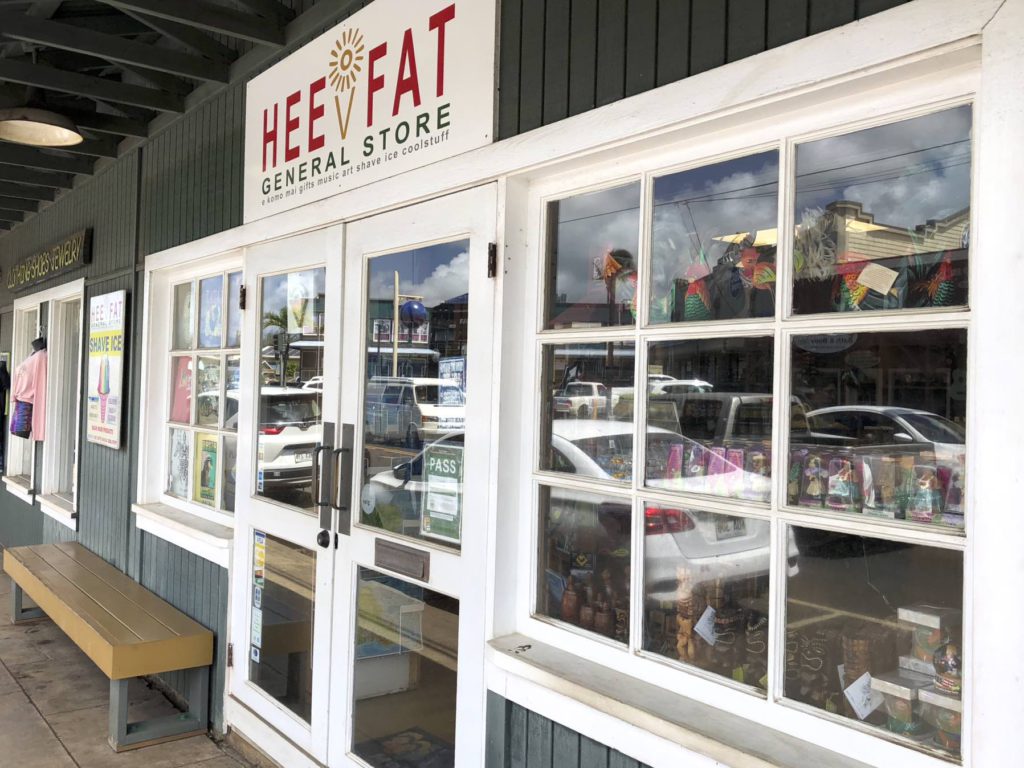 This is currently one of our favorite shave ices on Kauai. In addition to lots of artificially flavored syrups, they also carry a limited number of natural syrups, and they hit those flavors out of the park—guava is particularly good. Their lava flow is an interesting combination with a snow cap of melted vanilla ice cream on top. Only wish they'd chill the syrups because their ultra-fluffy ice melts fast. We admire that they sweat the ice before shaving. While we highly recommend the shave ice, everything else in the store is waaay overpriced.
---
JoJo's Shave Ice, Waimea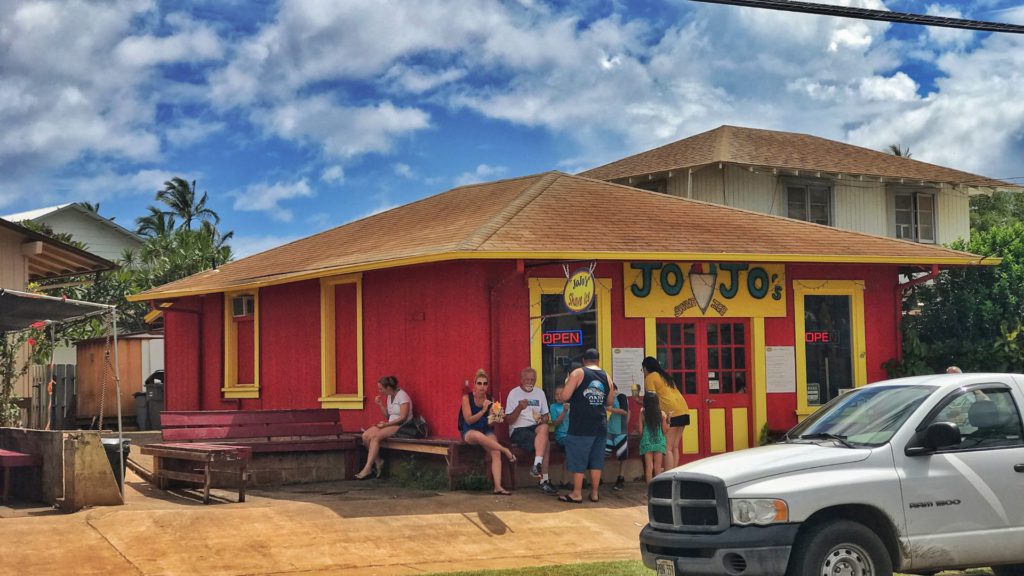 The most prominent shave ice shop in Waimea, they've gone through periods of very good and very bad. They are currently in their good phase. Around 30 flavors of syrups, some of their combinations are delicious, such as the banana split and the Jojo's Special. Their small (called da kine) is big enough for most people. There is outdoor seating under a shade cloth (much appreciated in the blazing Waimea heat). They have a second location in Hanalei at Ching Young Village that has fewer flavors.
---
Wishing Well Shave Ice, Hanalei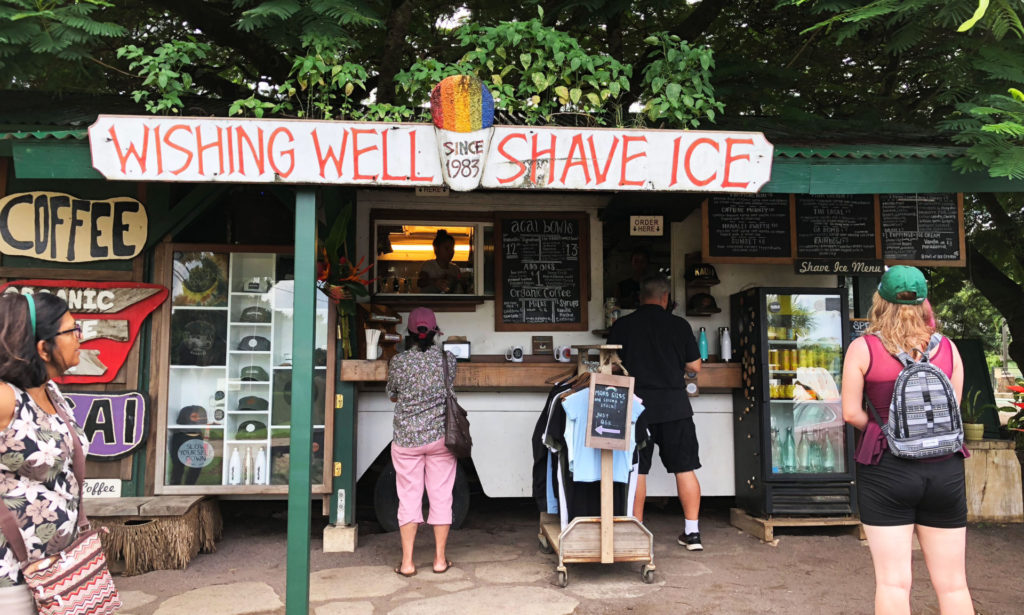 A long-time north shore landmark that shows how an ownership changes can breathe new life into a business. While the traditional flavors are still available, their local, organic syrups (which are chilled) have brought the experience to a new level. Definitely get ice cream in the bottom, or consider a snow cap (sweetened-condensed milk) and a fresh fruit topping. You'll have a treat that is so picturesque and delicious that it may break your social media page posting a photo of it. The traditional flavored shave ice starts at $5, while the organic starts at a pricey $8. The price is worth it, though. Organic flavors rotate depending on what's in season. We've even been impressed with their non-sweet flavors like coffee and earl grey tea. Find them in a truck on the ocean side of the highway in Hanalei.
---
Have a favorite shave ice that we didn't mention or on another island?
Let us know—we're always willing to sacrifice our waistline to make sure you don't have to! Find more recommendations and reviews in our guidebooks and apps at our website: RevealedTravelGuides.com