[fusion_builder_container hundred_percent="no" equal_height_columns="no" hide_on_mobile="small-visibility,medium-visibility,large-visibility" background_position="center center" background_repeat="no-repeat" fade="no" background_parallax="none" parallax_speed="0.3″ video_aspect_ratio="16:9″ video_loop="yes" video_mute="yes" border_style="solid" flex_column_spacing="0px" type="legacy"][fusion_builder_row][fusion_builder_column type="1_1″ layout="1_1″ background_position="left top" background_color="" border_color="" border_style="solid" border_position="all" spacing="yes" background_image="" background_repeat="no-repeat" padding_top="" padding_right="" padding_bottom="" padding_left="" margin_top="0px" margin_bottom="0px" class="" id="" animation_type="" animation_speed="0.3″ animation_direction="left" hide_on_mobile="small-visibility,medium-visibility,large-visibility" center_content="no" last="true" min_height="" hover_type="none" link="" first="true" type="1_1″][fusion_text]
---
It's a tough job…
By their very nature, restaurant reviews are the most subjective part of what we do. Nothing strains the credibility of a reviewer more than to have your heart set on a perfect dining experience, based on what you read, and then have your expectations dashed when the fish comes out over-cooked. There are so many variables involved in getting a good or bad meal, it often makes it impossible to please everyone. What's more, even after we finish our review, anything can change at the drop of a hat. Is the chef new? Was the place sold last month? Did the waitress just get released from prison for mauling a customer? These can all play a huge role in whether you walk out on cloud nine or slouch to the car thinking about how you just spent your house payment on a meal you could have made better at home. Even personal taste plays a big part. We have a friend who has traveled extensively in Mexico and his favorite Mexican restaurant in the islands is one we just don't like. (It aggravates the crap out of him, too.) We try to capture the essence of each place, good and bad, but there probably will be a lot of places you might like that we just didn't.
So how do we do our reviews? First off, we never tell them who we are or what we are doing. Mentioning that you work for a guidebook will often get you a bigger steak or a tastier mai tai. It can also get you into trouble, if the last time you ate there you didn't give them a stellar review and they remember. In the interest of fairness, if a place leaves a bad taste in our mouth (pun intended), we try to go back—anyone can have a bad day. Anyone can have two, but if we've had a bad experience over and over, then we make sure to be honest. We also try to taste everything we can. It's often funny to see the look on a server's face when you order three appetizers, four drinks and two entrees, and you're all by your lonesome—and then you walk out, leaving quite a bit of it on the table because this is the third place you've done that day. But in the interest of making sure that you, our readers, have the most up to date and accurate information, we take one for the team.
So what's the best place to eat? That's a question we get a lot. You'll find hundreds of brutally honest reviews in our books and apps, full of restaurants we like (and others we think you should avoid). But for now we thought we'd give you our top ten favorites. If you don't see yours in here, don't fret. Just because it's not in this list doesn't mean we haven't eaten there or enjoyed it. These are just the ones that left a great taste more often than not. So without further ado, here's the top ten places we love to eat in Hawaii:
---
Hamura's Saimin, Kaua'i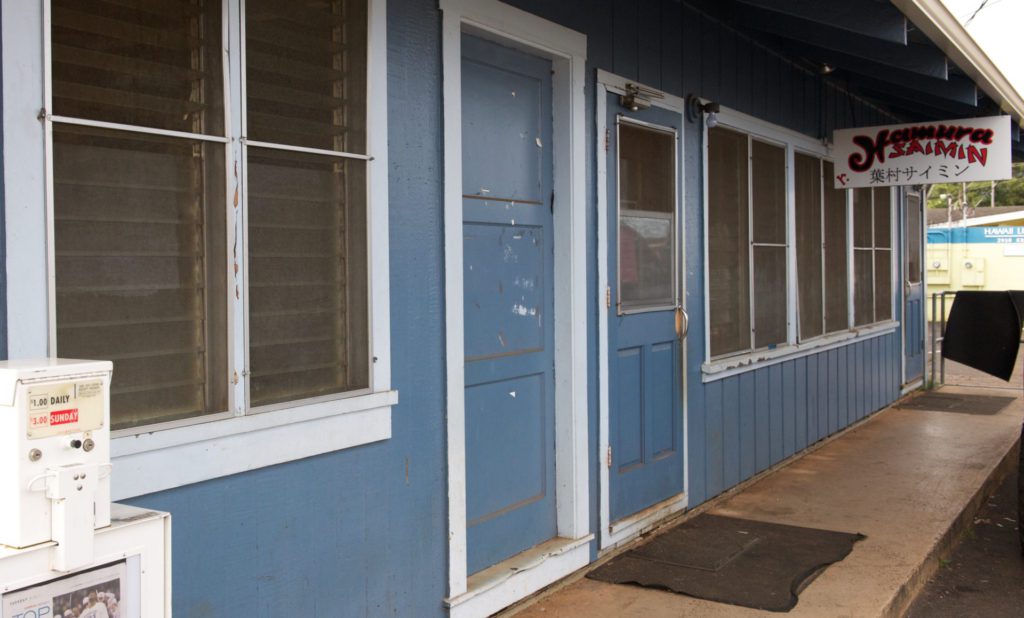 Universally loved by locals and savvy visitors alike, they've been here since 1950 and have some of the best saimin on Kaua'i. It is wildly popular, and people come from other parts of the island just to eat here. Their selection is scant, but the food is good and cheap. Consider the "special" saimin, which has more ingredients and is tastier. Their only dessert—liliko'i pie—is light and fairly good but sells out early. Food is served lunch-counter style—so seat yourself and smile at your neighbor on the bench. Though dumpy, it'll be here forever unless the sodium police raid the place. Makes for good takeout, but it's so hot that transporting it almost necessitates a hazardous materials permit. (Spill any on you, and you may burst into flames.) $7–$11 for lunch and dinner. Kress is off Rice Street. Cash only.
---
Poke Shack, Big Island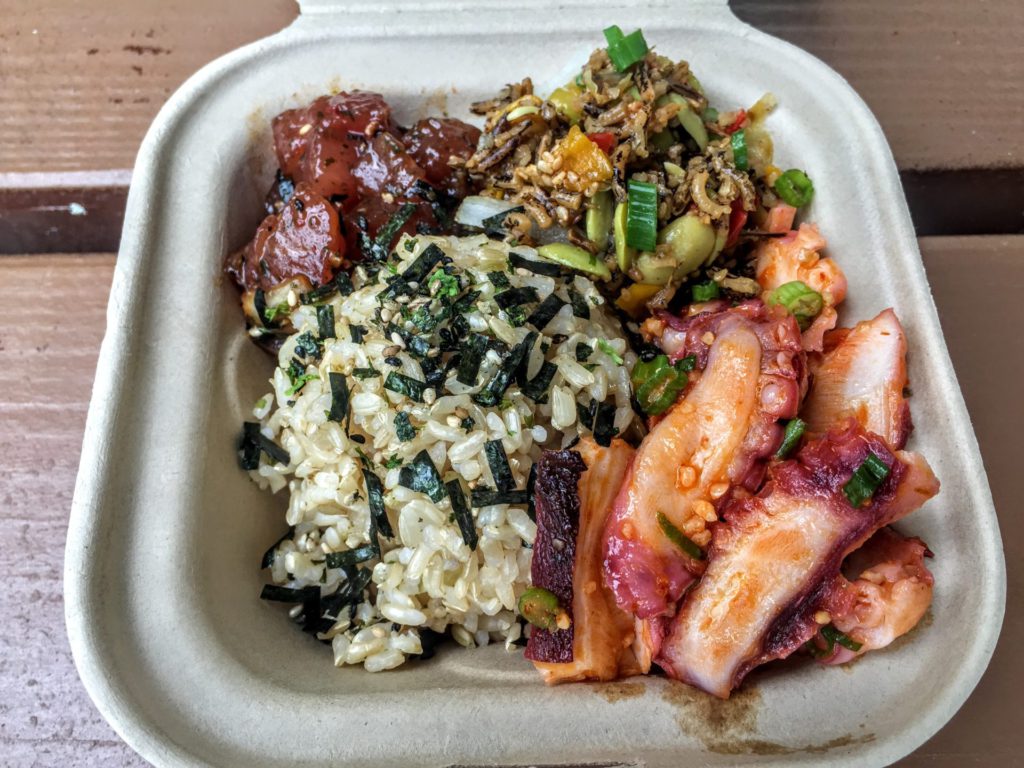 Fresh-catch poke (pronounced POE-kay; raw, seasoned cubed fish), octopus, calamari and shrimp at this local deli counter-style eatery. Popular with island residents at lunch time but the food can be a little bland and flavorless on off-days. Pick a side and two main dishes for the bowl; the plate is two sides and four main dishes. When picking, they recommend you mix a sweet and spicy option for balance. Price varies by item and weight, but expect to pay $9–$15. Located in the Kona Bali Kai condo complex. Primarily takeout, but they have a couple of picnic tables near the parking lot. There can be a long wait during lunchtime.
---
Chicken in a Barrel, Kaua'i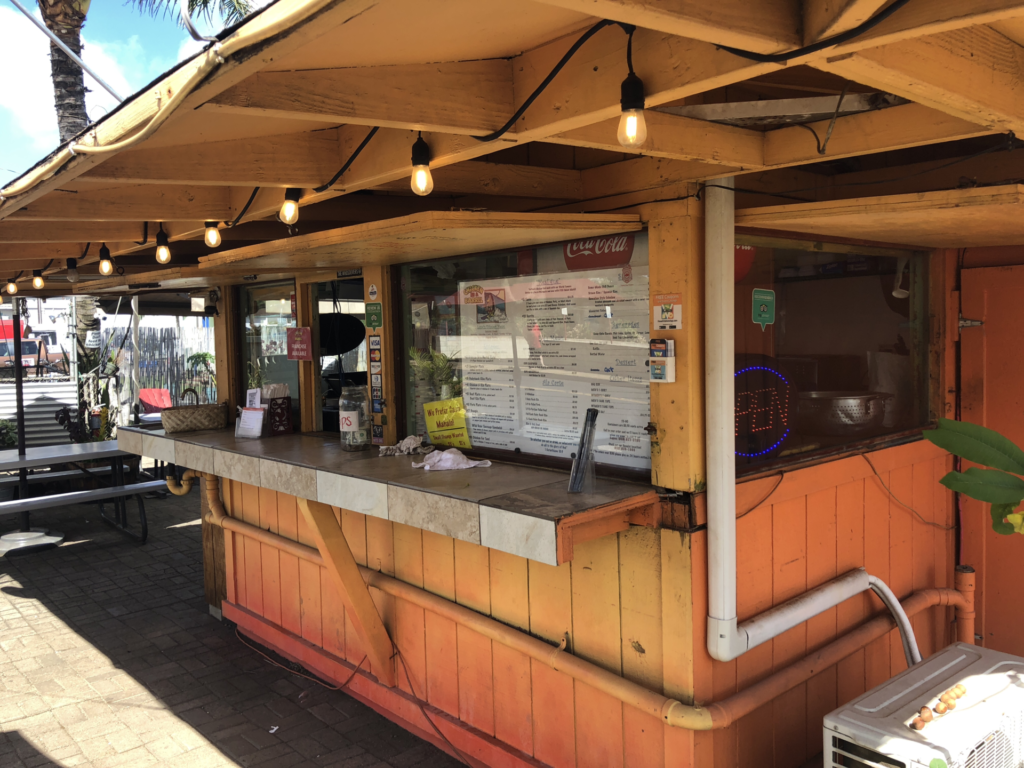 The original roadside stand in north Kapa'a is the only location where you can easily see the barrels used for smoking the chicken. And the smoked chicken is delicious. They also have beef and pork but don't seem to do them as well here as at Chicken in a Barrel (Hanalei). The menu is slightly smaller at the north Kapa'a location with no fries or onion rings available. They are friendly here, and if you stick to the chicken, you won't be disappointed. For a better overall meal go to the north shore location. $15–$20 for lunch and dinner. Located across the street from the East Kaua'i Professional Building on the ocean side of the highway, you can grab some food, walk a few feet, and have lunch right on the shore line.
---
Shirokiya, O'ahu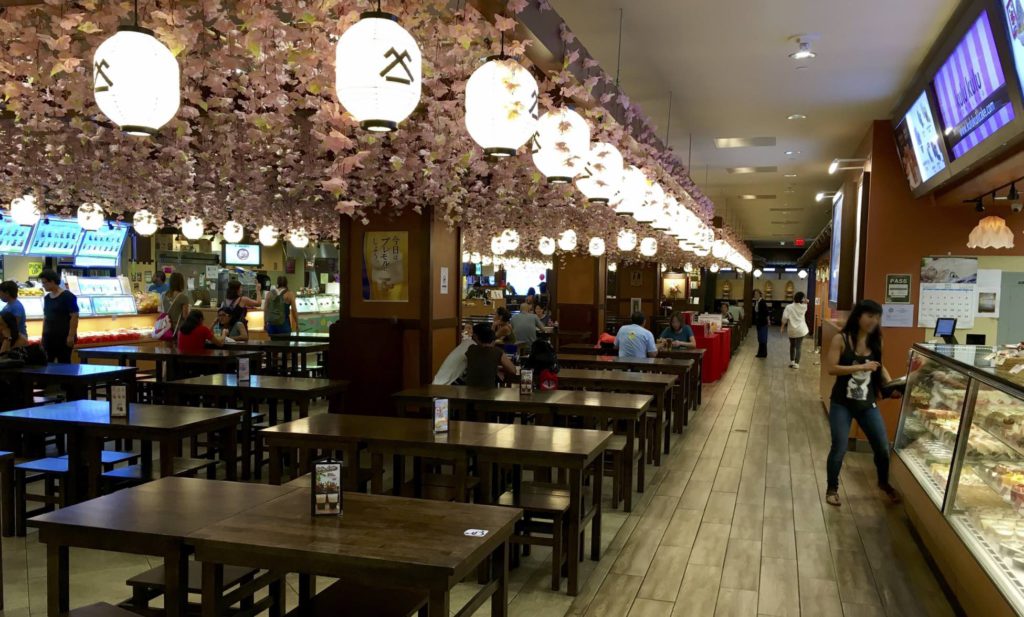 A surprisingly authentic replication of what you might actually experience on a visit to Japan. This 65,000-square-foot indoor venue is a collection of individual vendors selling every type of Japanese comfort food as well as burgers, shave ice and the ever-important $1 pints of beer. It's worth the experience even if you don't like Japanese food. (Contrary to American perceptions, the Japanese fry a large portion of their meals.) Artificial cherry blossoms and paper lanterns hang everywhere, and the deluge of choices may seem bewildering. Don't get overwhelmed. Wander around for a bit. Then lock onto a vendor, try something and move on. Some will be delicious, some won't. But hey, you're getting a twofer—a mini trip to eat in Japan on your Hawaiian vacation. Price is all over the place from $5–$40 for lunch and dinner. In Ala Moana Shopping Center.
---
Monkey Pod Kitchen, Maui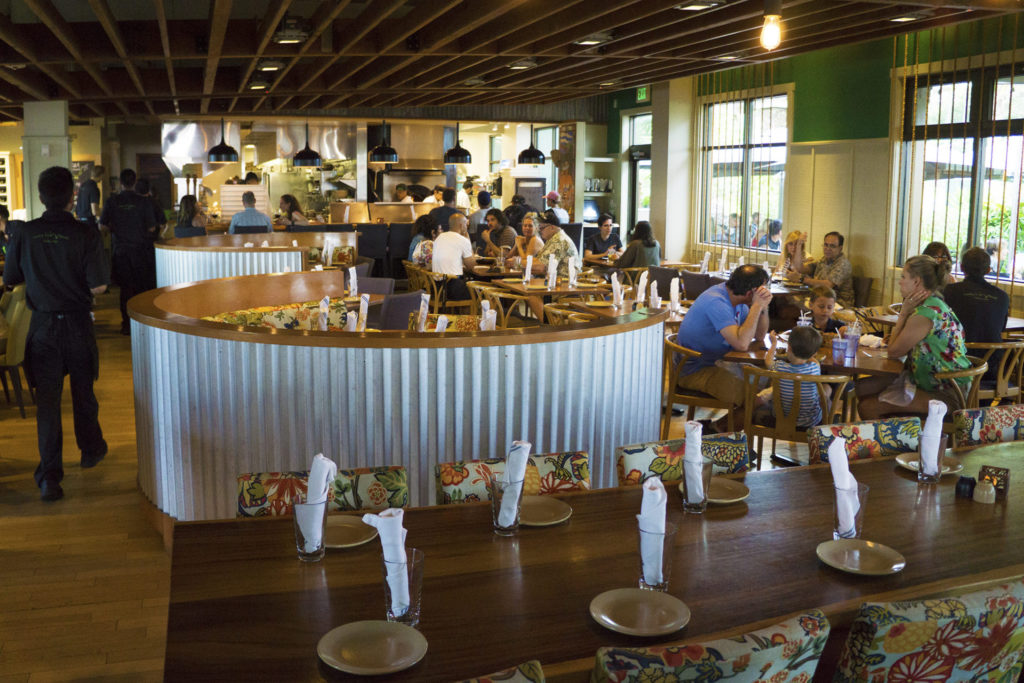 Peter Merriman is one of Hawai'i's more successful restaurateurs and usually (but not always) gets it right. This one he nailed. The food is known as Hawai'i Regional Cuisine, which focuses on using fresh local, organic ingredients. Lunch brings wood-fired pizzas, burgers, some good salads and tempura fish and chips. At dinner add fresh fish (for which they are renowned) and steak (from Big Island). Nothing is cheap, but the quality is excellent. Gotta try the Pumpkin Patch Ravioli appetizers. Huge wine and draft beer selection. The dining area is large. They have two big outdoor seating sections, and we recommend them over the indoor dining room, which gets loud enough to drown out the live music. We prefer tables along the makai railings near the front entrance for great sunset views. Desserts are great. Reservations recommended. Lunch is $16–$30, dinner is $16–$50. In the Wailea Gateway Center off Wailea Ike and Hwy 31. They have another location in Ka'anapali at Whaler's Village. An easy recommend.
---
Tin Roof, Maui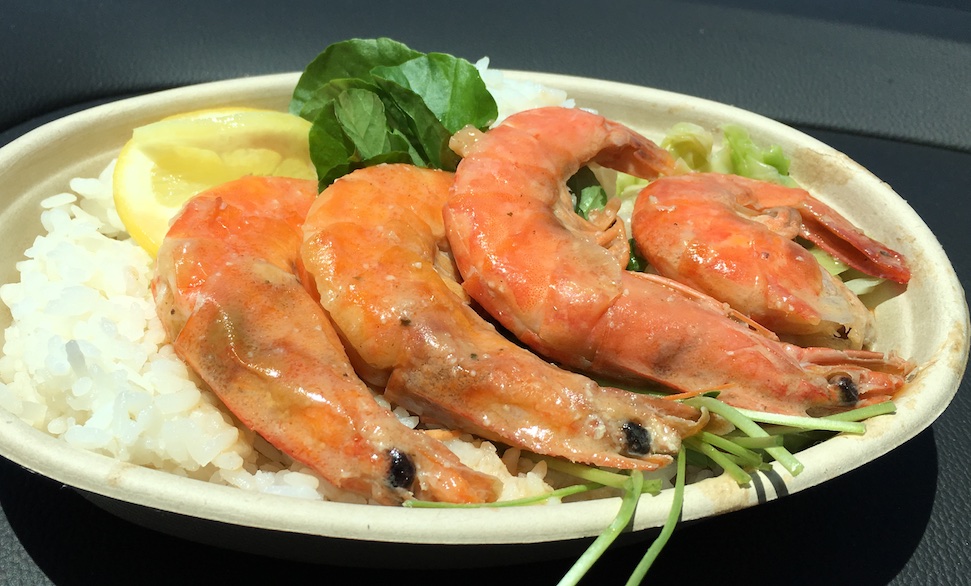 Killer local grinds, brah. This is what happens when a local boy becomes an accomplished chef and uses his skills to make gourmet local food at food truck prices. Kau kau tins, dry mein, garlic shrimp, poke bowls. We haven't had a bad item. The selection is small, but they're all items most visitors are unfamiliar with, so no worries. $8–$15 for lunch. Only open 10 a.m. to 2 p.m. Lines can be long, and there are only a couple tables, so take it to go. Since the food might not be familiar to you, consider ordering on their website and picking it up. On Dairy Road (despite their actual mailing address) near Hana Highway in the same center as the more visible Las Piñatas.
---
Pineapples Island Fresh Cuisine, Big Island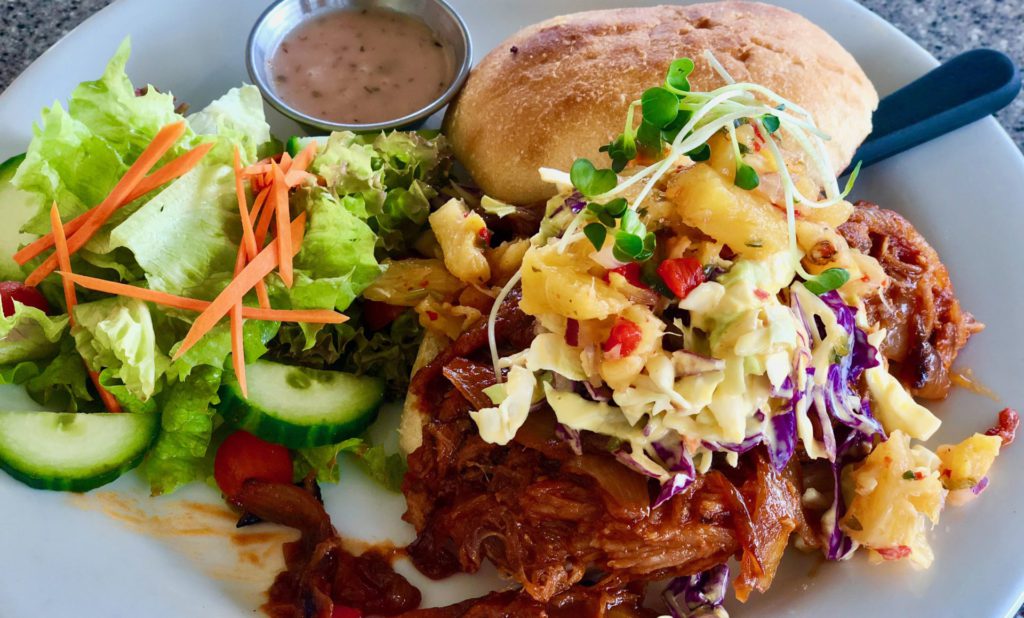 This is what every restaurant in Hawai'i should be. Any time we sit down here, we get incredibly frustrated simply because we want to order everything. The menu is huge and still manages to be delicious. The teriyaki flank steak is popular (order it, and you'll understand why), as are the burgers and salads. You can't go wrong here. Order the Pineapple Pow with or without alcohol (we prefer with) for the quintessential island-drink Instagram shot. Only downside here is the traffic going by, and with no parking lot you might have to walk a little ways. But even with these setbacks, we don't think you'll mind too much. You'll be too busy scarfing. $14–$25 for lunch and dinner. Closed Mondays. On the corner of Keawe and Mamo streets in Hilo.
---
Pine Tree Cafe, Big Island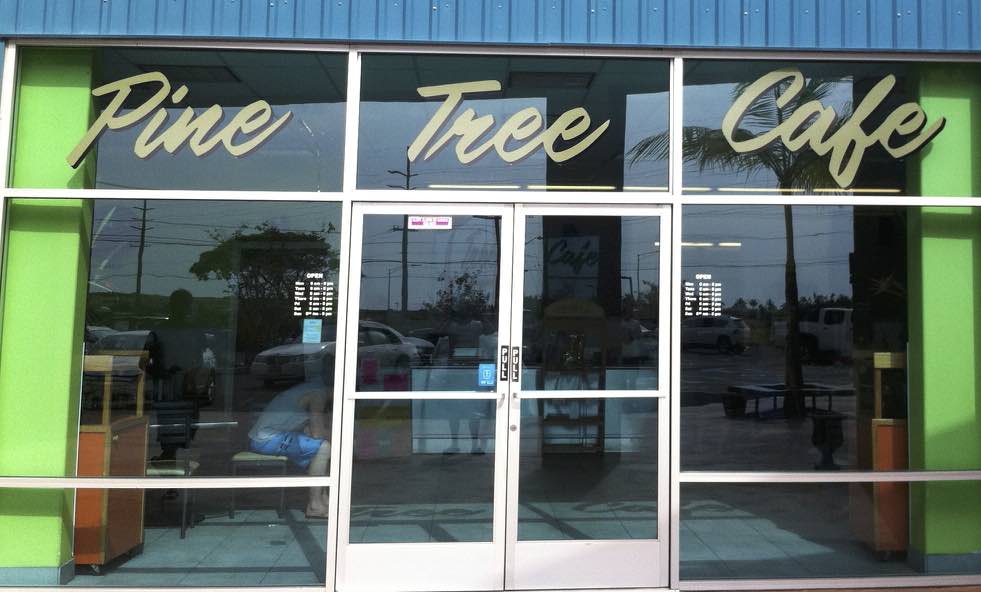 Your options are limited out near the airport. This is probably your best bet. Reasonable prices and fairly good food. The menu is huge (except for the limited drink selection). Lots of burgers, most under $6, a good and exotic fried poke fish plate, saimin, and unusual items like the teriyaki kimchee burger. Ambiance is classic strip mall, but the food is better than average and some of the daily specials (like the breakfast burrito) are just plain good. Close to the airport near mile marker 95 on Hwy 19. $7–$17.
---
Ted's Bakery, O'ahu
They have an array of fresh-baked pastries, pies and cakes, whole or by the slice. Breakfast is simple and cheap at $6–$11. Lunch is great, including plate lunches, large burgers, shoyu chicken (which always sells out) and good garlic shrimp for $7–$17. Sit at the outside covered tables, or better yet, grab your food and head to nearby Sunset Beach, which is just to the southwest on Hwy 83. Open daily 7 a.m.–8 p.m. (8:30 p.m. on weekends). Located just before Sunset Beach if coming from Kahuku.
---
Kintaro, Kaua'i,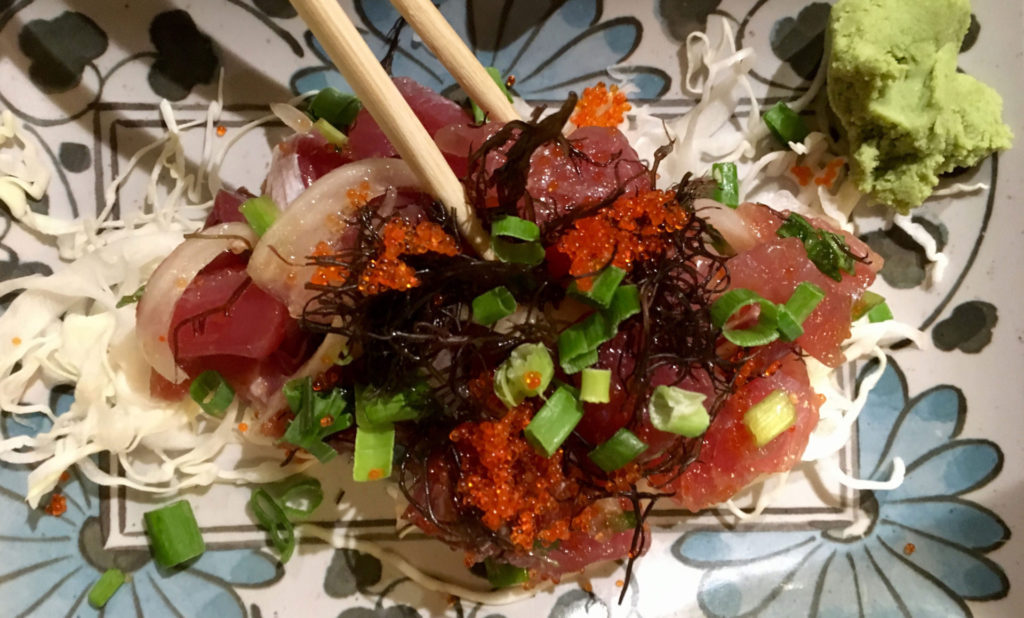 Even though a fire has closed them down, and currently there is no date on when they will reopen, we love this place so much we just had to add them to the list. They have a sushi bar (try the Hanalei rolls), a large teppanyaki section (that's where the food is prepared in front of you by a talented, knife-wielding chef), full bar and a pleasant atmosphere. Filet mignon for those who don't want Japanese food. In fact, they have the best steak and lobster on the island. It's cubed and cooked in front of you, and it melts in your mouth. A bit pricier than others, but worth it. (Occasionally they get over-enthusiastic with the salt.) The sushi is super popular with locals—love the rock 'n' roll. Only concern is they sometimes go through shaky periods with their teppanyaki chefs. Just north of Kinipopo Shopping Center not too far from the Wailua River on Hwy 56. Dinner only, $20–$55. If you want reservations for teppanyaki you must call during business hours at least a day (two or three is better) in advance. Closed Sunday.
---
If you want to know more amazing places to eat in Hawaii, pick up a copy of our guide book, or app. 
[/fusion_text][/fusion_builder_column][/fusion_builder_row][/fusion_builder_container]