Your Hawaii vacation starts with choosing where you want to stay and deciding how you'll get around. Depending on the island you're on, you have a number of options available. The rental car prices in Hawai'i can be (but aren't always) cheaper than almost anywhere else in the country, and the competition is ferocious. And if you're looking for Hawaii vacation rentals, we have a complete list available on our app. To give you an idea for what's out there, we've rounded up info on getting around each Hawaiian island, as well as rentals that are a real gem for your Hawaii vacation.
Hawaii Travel
Maui Hawaii Vacations
Maui prices fluctuate more than the other islands. Cheap at times, crazy high at others. Expect to pay an extra $10 or so per day in fees to pay for the new rental car facility and other goodies the government wants to charge you for. This seems like a good place to mention Uber and Lyft both have a presence on the island.
For a full list of rental car companies, download the Hawaii Revealed app!
Getting a 4WD vehicle isn't as important on Maui for your Hawaii vacation. The drive past Hana doesn't require one, despite what you may read elsewhere about Hawaii travel. A few places in remote parts of West Maui will allow 4WDs to get slightly closer, but it's hard to justify the increased price here.
Maui doesn't have a typical public bus system. Our version is called the Maui Bus, mainly used for shopping. Fare is $2; call for schedules and routes, or go to their website.
Big Island Hawaii Vacations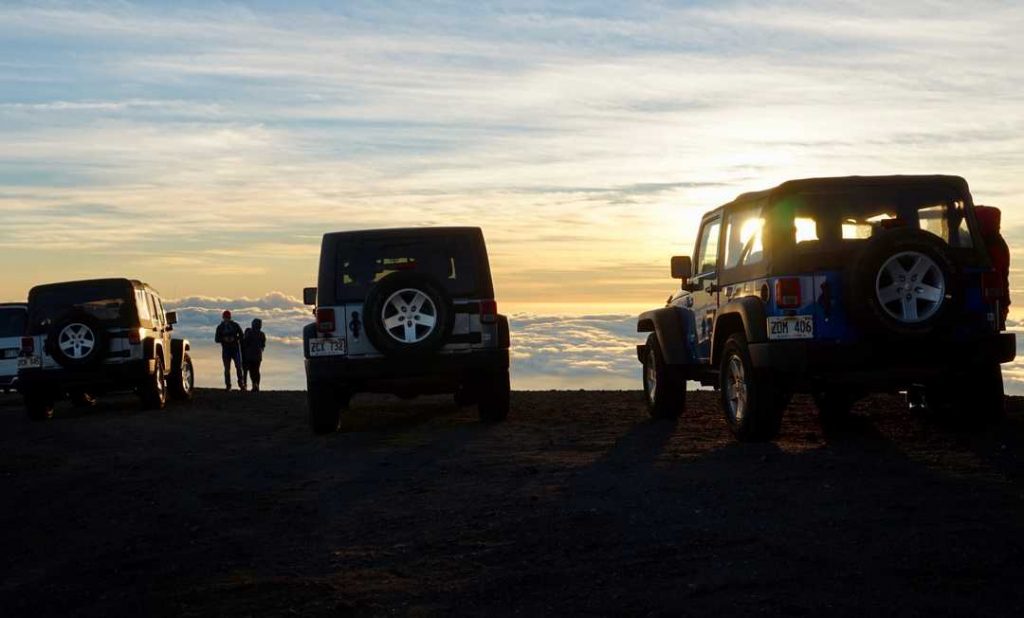 Nearly every visitor to the Big Island gets around in a rental car, and for good reason—it's a big island. Fortunately, none have mileage charges.
At Kona Airport, rental cars are a shuttle bus ride away. It's a good idea to reserve your car in advance since companies can run out of cars during peak times.
For a full list of rental car companies, download the Hawaii Revealed app!
We strongly believe that the best vehicle for your Hawaii vacation on the Big Island is a four-wheel drive. They come closed (SUV) or open (like a Wrangler). They are more expensive, but there are several roads, beaches and sights that you can't visit without 4WD. Even the short paved road into Waipi'o Valley requires the low gear offered in 4WD. Unpaved roads are contractually off limits with most of the rental car companies.
Our main island bus is called Hele-On. It was designed for local use, so it doesn't go to all the places that visitors want to go. It's $2. (If you're 60 plus, a student or disabled it's $1). However, it does go between Hilo and Kona, and they do take luggage (for an extra buck). 
Oahu Hawaii Vacations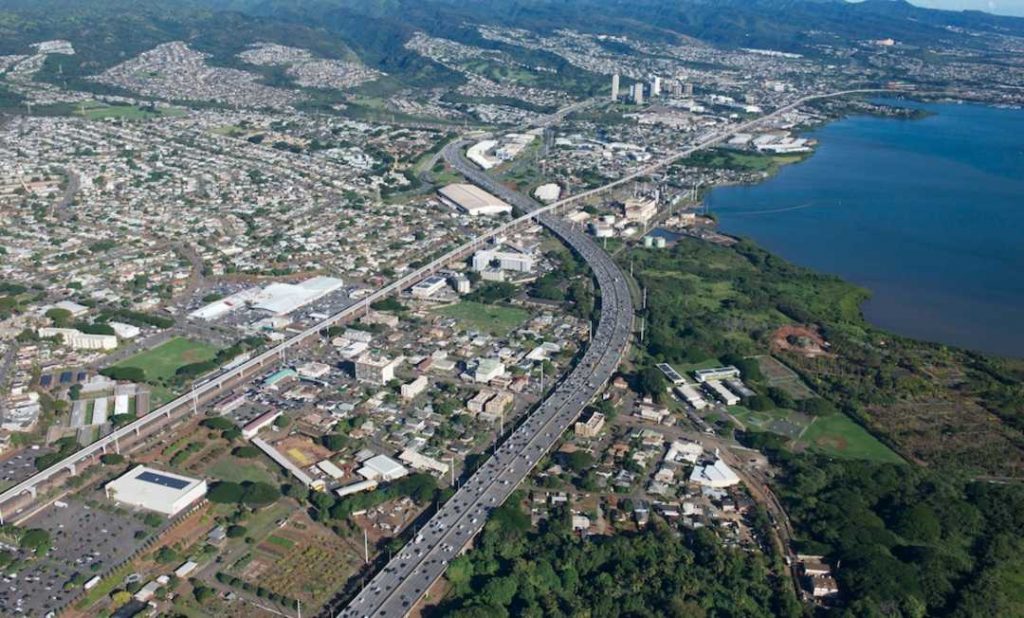 O'ahu is the only major Hawaiian island where a sizeable number of visitors stay without renting a car. (Waikiki is small and walkable, and many activity companies will shuttle you to their locations, usually for an added fee.) Plus, Uber and Lyft now both have a large enough presence on O'ahu that you can rely on them to get a ride when you need it, at least around Waikiki and Honolulu, that is. 
While it's true that you might not need a rental if you don't plan to leave Waikiki or intend to let activity companies shuttle you to their offerings, we think it's a big mistake if you don't have a rental car for at least part of your Hawaii vacation. Even if you're planning to take tour buses or the county bus, many of the glorious sights described in the driving tours will be unavailable to you.
For a full list of rental car companies, download the Hawaii Revealed app!
On Kaua'i and especially the Big Island we strongly recommended getting a 4WD vehicle, but you don't need one on O'ahu. If you want to splurge, spring for a convertible instead. They can be fun.
O'ahu has some of the most confusing roads and highways you'll find anywhere in the United States. Roads change names randomly and with no warning, leaving you confused as to where you actually are. 
O'ahu is the only Hawaiian island with a truly great bus system, cleverly called TheBus. About 30 percent of visitors use the bus system for Hawaii travel, according to the state. You'll find bus schedules sprinkled in kiosks all around Waikiki.
Kauai Hawaii Vacations
Nearly every visitor to Kaua'i gets around in a rental car, and for good reason. The island's towns are separated by distances sufficient to discourage walking. Many of Kaua'i's best sights can only be reached if you have independent transportation.
At Lihu'e Airport, rental cars can easily be obtained from the booths across the street from the main terminal. It's usually a good idea to reserve your car in advance since companies can run out of cars during peak times.
For a full list of rental car companies, download the Hawaii Revealed app!
With its many rugged roads, one of the best ways to see Kaua'i on your Hawaii vacation is by four-wheel drive. These can be difficult to come by at times. Ask the rental car company if they have disabled the 4WD mechanism. If you use a gold credit card for the automatic insurance, check with the card carrier to see if you are covered when you're on unpaved roads.
Kaua'i has a bus system called the Kauai Bus (clever, eh?). It goes from Kekaha to Hanalei, and fares are $2. A monthly pass is $40, and most have bike racks. There are stops all along the main highway, but they aren't always marked as well as they should be.
Hawaii Vacation Rentals
Maui
Kahana Village
Wonderfully spacious condos, high-grade appliances and a great oceanfront location with lush grounds makes Kahana Village a beautiful destination for Hawaii vacations. Units have lots of glass and an open feel, but they are still private if you want. The ground floor units are a massive 1,700 sq. ft. 3/2s with nice kitchens, and the additional bedrooms are also good-sized. The shoreline from the ocean front units seems delectably close. All units have nice, large lanais. They host weekly mai tai parties with music and hula. Kahana Village is a good value for the price and a place that you will want to come back to again and again.
Big Island
Kolea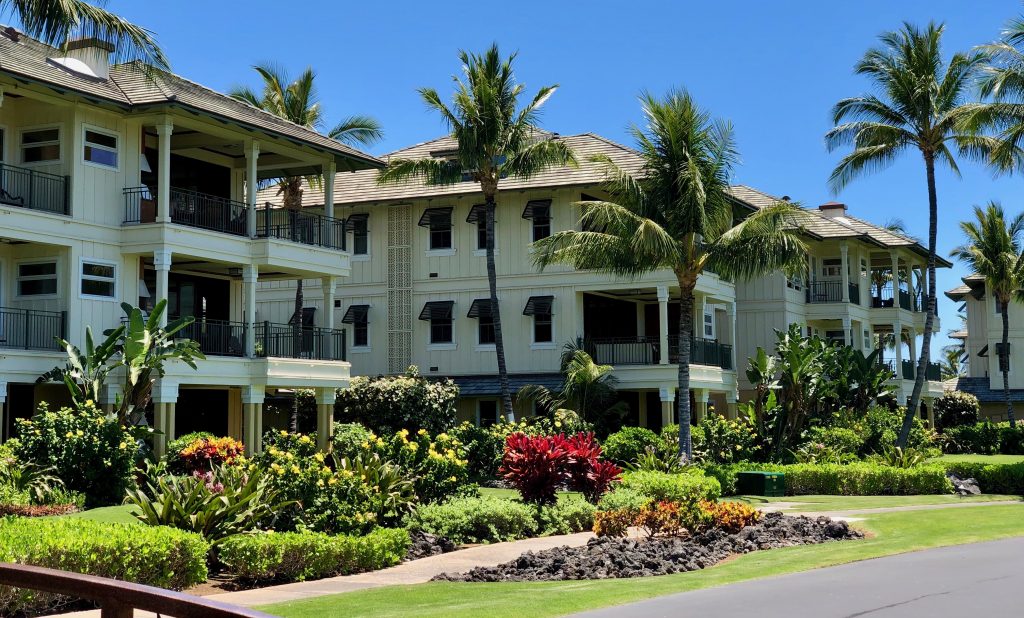 It's hard to imagine being unhappy here during your Hawaii vacation. These are some of the most impressively appointed condos we've seen, and it's the only gated complex in Waikoloa that's next to a beach. Rooms are richly furnished with high-end appliances in the gourmet kitchens, African mahogany trim and high ceilings throughout, travertine floors, granite countertops, a wall of glass that'll fold away from the large lanai (and its separate kitchen), making it part of the living space, large soaking tubs and separate showers in the master baths and so much more.
Oahu
Waikiki Beach Tower
A skinny condominium building (only four units per floor) with giant rooms that are almost across the street from the beach. All rooms above the 18th floor have tasty ocean views. (Even those below 18 are fairly good.) Consistent and pleasing furnishings. Staff is very good. Parking is free valet—unheard of in Waikiki. This is a good place for family Hawaii vacations since there's so much space in each unit. Lanais are large as well.
Kauai
Waipouli Beach Resort & Spa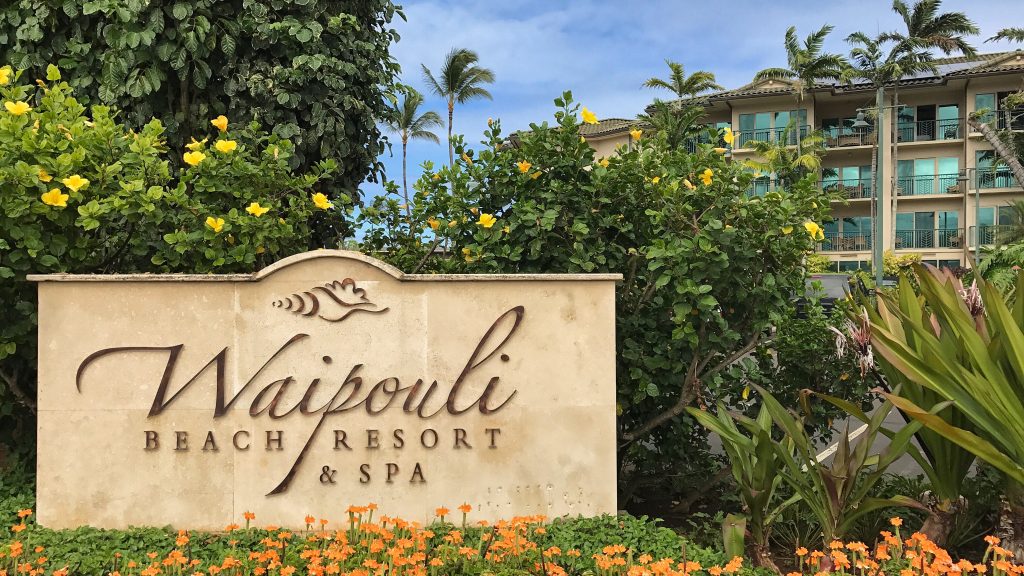 This condo resort has the most upscale condos on the east shore. The area is very congested, and traffic into and out of the property may be an issue at times. Once you are within the grounds, you won't notice that much, as most of the resort is oriented toward the pool and beach. The rooms are richly appointed and furnished. They include dark, imported hardwood trim, granite counters, oversized Wolf ovens, etc. On the plus side, the bedrooms and baths are large.
Hawaii Vacation Deals
Looking for the best Hawaii vacations on a budget? We have a selection of places to stay that fit that criteria as well.
Maui
Banana Bungalow
The location isn't the best at this hostel—you can't walk to the beach—but they offer different tours each day (including snorkeling at Black Rock in West Maui, taking the Road to Hana, and hiking on Haleakala) to make up for it. Tours are free, but the guides work for tips. They also have free beer on Friday nights. Pretty impressive. Total party atmosphere. (And they want you to know that before booking so you aren't surprised.) Walls are wood construction and thin, so the sound carries. Free coffee and make-it-yourself pancakes in the mornings (clean up after yourself, too). They have a strict rule—no Maui residents. You have to show them an out-bound airline ticket or a foreign passport.
Big Island
Kona Tiki Hotel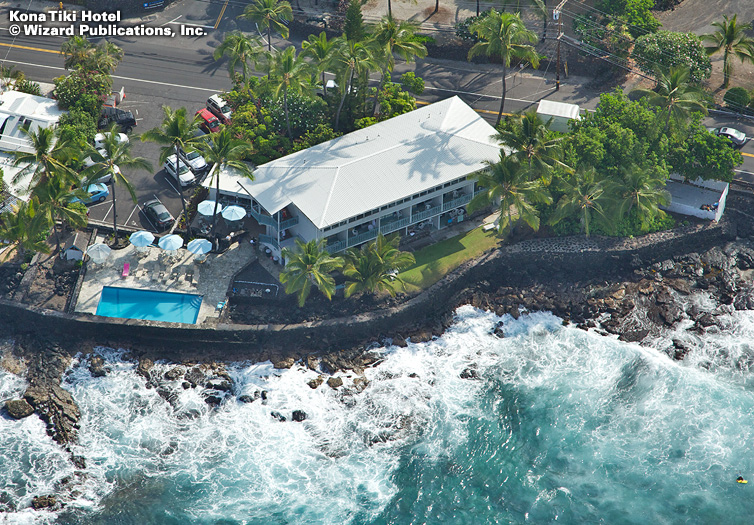 This is a small old-style Kona hotel. All rooms have incredible oceanfront views right next to the water. How close? The swimming pool is permanently salty from waves washing over the rock wall and is available 24 hours "if you behave." The guests usually end up forming a loose family of sorts and help light the tiki torches every night. You won't find the usual array of amenities like with other Hawaii vacation deals. Missing are phones, air conditioning, TV and laundry facilities. Need a beach chair, cooler, beach towel, etc? No problem—they will gladly loan them to you, if they are available. This is a good place if you're looking for a smashing oceanfront location, friendly staff, mostly clean, very basic room with a small shower in bathroom, and very reasonable prices that will keep you coming back over and over. And their guests do—often booking two years in advance.
Oahu
Coconut Waikiki Hotel
The new lobby and motto is warm, comfy and fun. It sports long tables for guests to enjoy their free full breakfast with other guests. That morning meal is quite popular with hot items, muffins, pastries and fresh fruit, as well as traditional items like corn flakes and Fruit Loops (why is it always Fruit Loops?). There is a cozy living room area with games like Sorry, Kerplunk and Candyland that bring back memories before cell phones and Playstations. You won't get much of a tan by the tiny pool that's shaded most of the time by neighboring buildings, but the patio is large and breezy with a BBQ and many tables.
Kauai
The ISO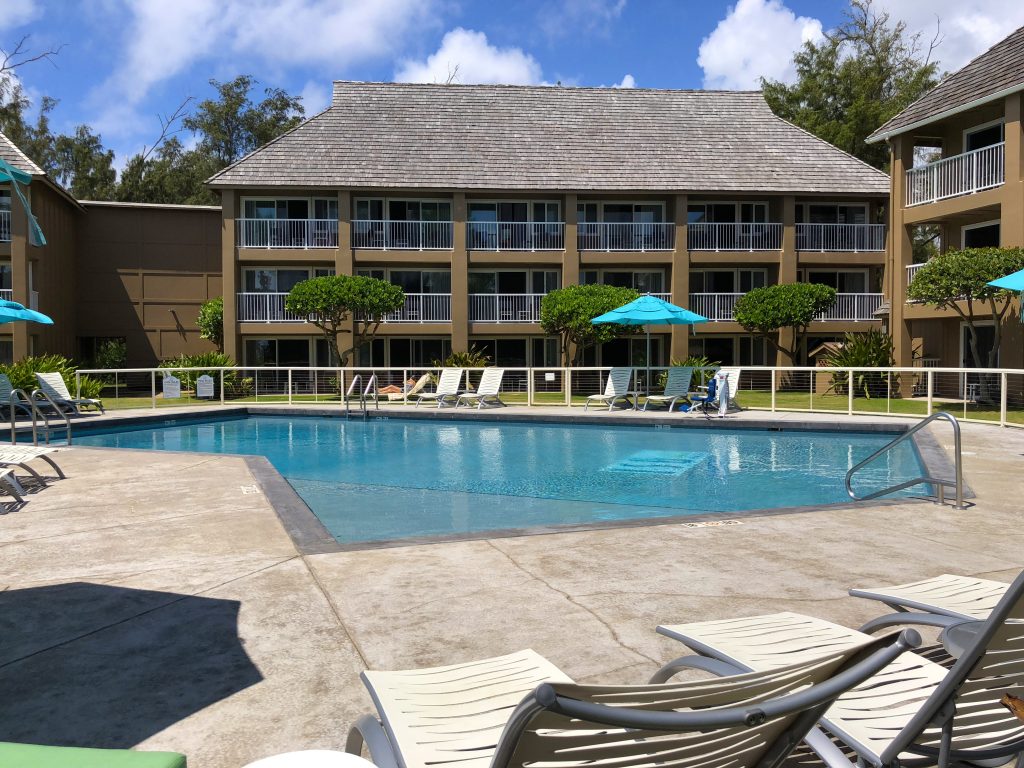 This property used to be called the Mokihana, and it was fairly run down, but in 2018, after $5 million worth of renovations to rooms, lobby and pool, it was reborn as a boutique-type hotel. You can tell they are trying to appeal to the young traveler looking for Hawaii vacation deals and do a pretty good job of it with a relaxed lobby with a spot to plug in your laptop, free continental breakfast and morning yoga on the lawn (yoga mats are provided in your room). They give you a reusable water bottle and offer a filling station in the lobby. The breakfast room has a microwave that you may use at any time during your stay. Bicycles and helmets are available, too. There's a fire pit on the lawn that draws an evening crowd and is a good place to share your day's adventures with new friends.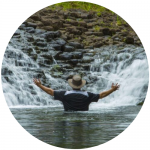 Andrew Doughty is the famous author of the widely popular Hawaii Revealed series including Kauai Revealed, Oahu Revealed, Maui Revealed and the Big Island Revealed. He moved to Kauai many years ago after he fell in love with the beauty of the islands and decided to never go back. He is known for his candid opinion on each of Hawaii's attractions, be it a restaurant, a helicopter ride, a beach or a resort. For the last two decades, he has managed to keep his identity anonymous so that his reviews can remain unbiased and only be influenced by his own opinions and thoughts. You can learn more about his beautiful journey at this link – About the author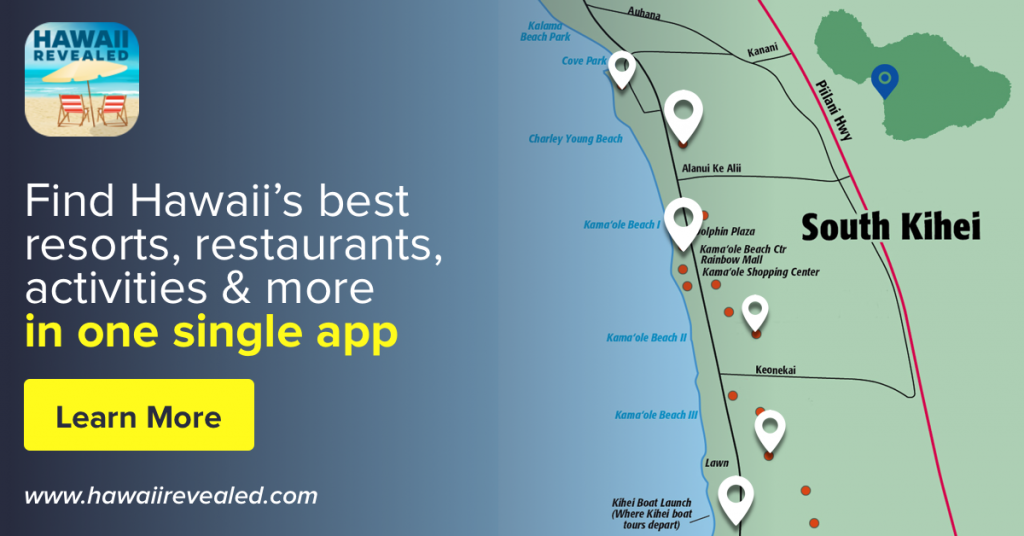 Download the Hawaii Revealed app for more information on where to stay and how to get around the islands. The best Hawaii vacations await.