Your search for the best resorts in Hawaii is over. We've personally visited all the resorts, and these ones are a real gem compared to the rest. In this post, we share the best resorts in Hawaii, according to each island.
Big Island
Sheraton Kona Resort & Spa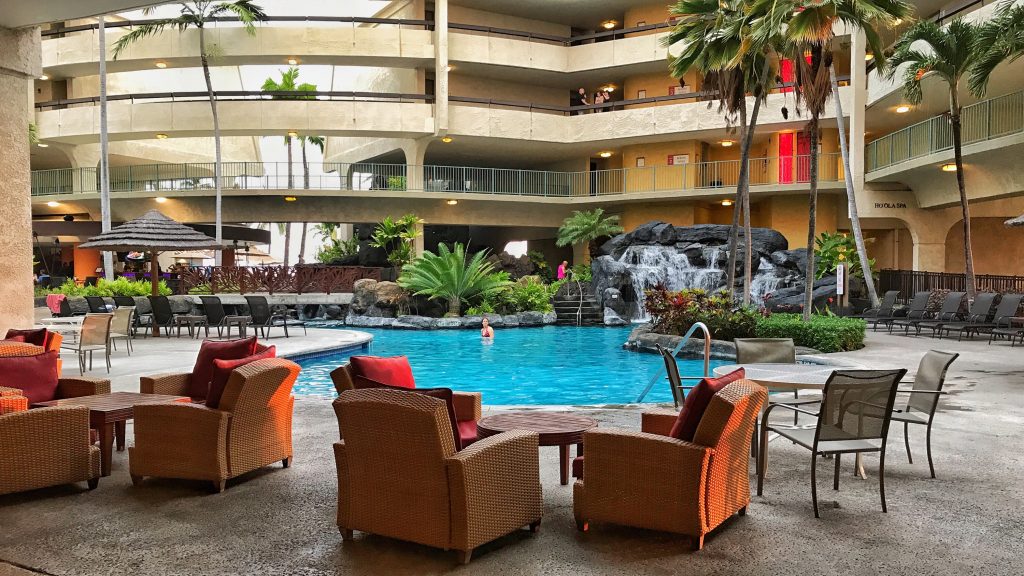 This resort is best described as sophisticated, understated, islandy with Sig Zane designs scattered throughout, but a bit stark with lots of concrete. It does, however, embrace its oceanside location. (But there is no sand beach here, and they could use more plants in the interior areas to absorb sounds bouncing around the atrium.) They cater to families, and it's reflected in their multi-level water feature with 200-foot waterslide, waterfall and pool that meanders into the atrium of the hotel. With the ocean and pool the focus here, we wish the pool deck felt better maintained—it's showing its age. Cabanas by the pool are $175 per day or $200 including beverages and snacks. The fitness room (for those who can't bear to be on vacation without working out) is state of the art with a killer view of the ocean. 
Fairmont Orchid, Hawaii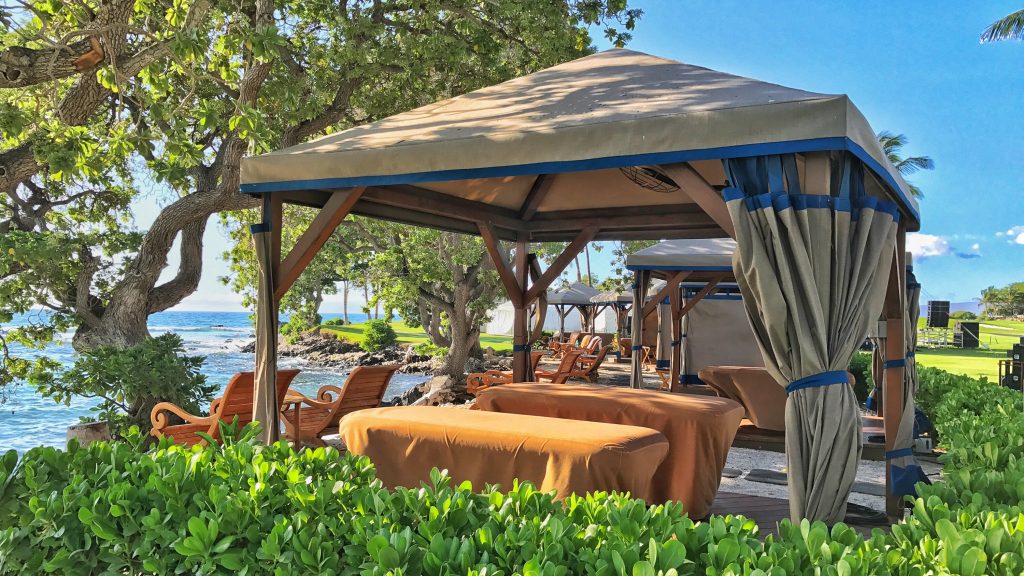 We try not to blather on about a resort—it hurts our credibility. But when it's right, it's right. The Fairmont Orchid has an intoxicating richness that permeates everything. The lush grounds have a very sculpted and precise feel. Nothing is out of place. The inside is just as flawless. The lobby, halls and rooms are all richly furnished with lots of wood and fine carpets—even the elevators are paneled in koa with crystal chandeliers. The overall effect of the resort's rooms and common areas is European-Hawaiian elegance. The entire staff seems obsessed with pleasing you. Restaurants are what you'd expect, on the higher end with delicious results. They have their own garden on property and use items they grow for their recipes. The manmade beach is usually calm and protected. Lots of activities are available, including a sunrise canoe paddle.
Oahu
Sheraton Waikiki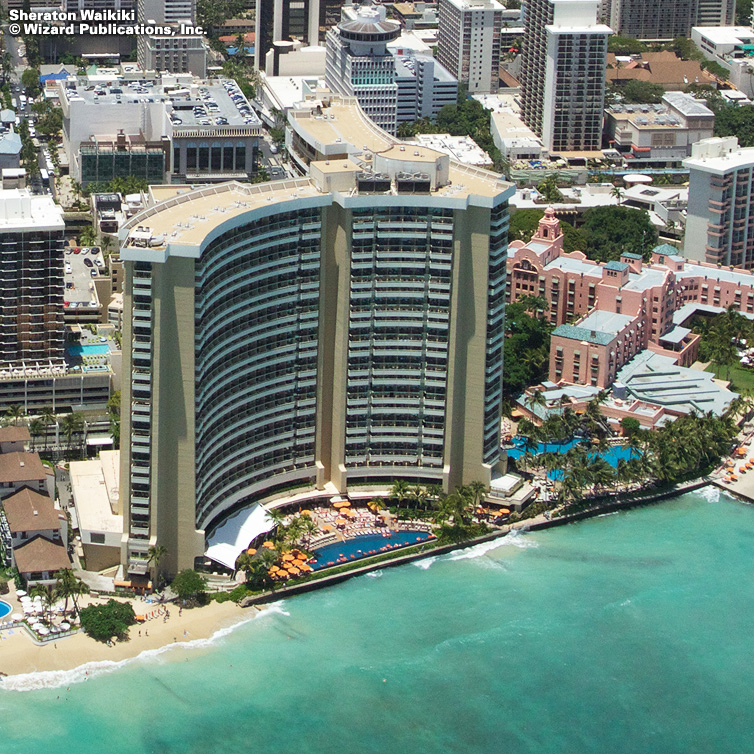 Although there are bigger resorts, this 31-story tower is the biggest single hotel building in all Hawai'i. It's so big you can actually get lost in the hallways, which keep going and going and going. You can do a lot of walking at this sprawling hotel, which can feel pretty busy.
The oceanfront rooms directly facing the ocean are simply glorious, looking down onto the water and the reef where turtles feed at dusk. You might want to avoid what they classify as "oceanview" rooms if they face the Royal Hawaiian on lower floors. "Oceanview" seems too generous for some of those rooms. Don't pay for mid-view rooms here. Either splurge for the best, or save by getting the cheapest views and pocket the savings. (City view or mountain view? Who really cares?) The rooms are on the small side but are clean and modern. This is one of the best resorts in Hawaii that feel this cozy with the ocean.
Hyatt Regency Waikiki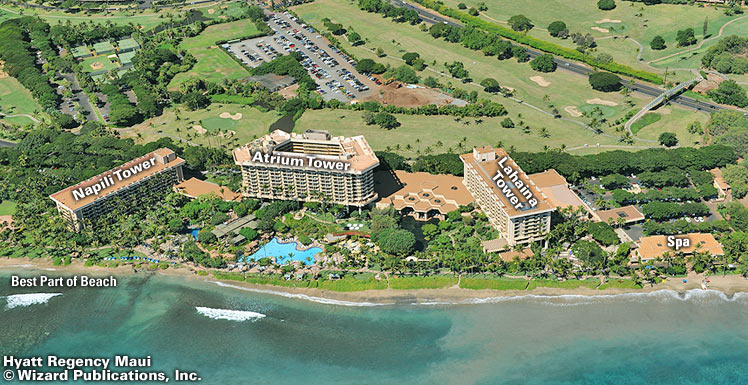 The Hyatt Regency is one of the bigger Waikiki resorts. It consists of two towers surrounding a huge, open atrium with gobs of shops and a three-story man-made waterfall that makes for an impressive lobby. Their 10,000-sq.-ft. Na Ho'ola Spa has some breathtaking views. You're right across the street from Waikiki Beach Center, but it'll take a little time to make your way through the resort to the beach. The pool area feels a bit cramped and small for such a large resort. The ocean-facing cabanas are reasonably priced at $60 per day and include water, fruit and cookies. There is a seasonal children's program, and they even take the keiki off-site to places like the Waikiki Aquarium and the zoo.
Maui
Royal Lahaina Resort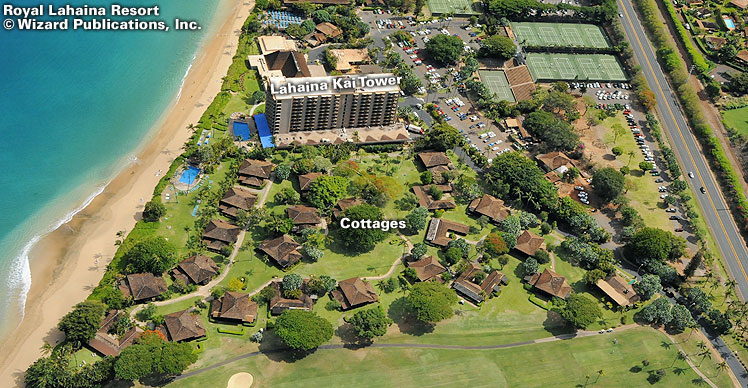 This 27-acre resort on heavenly Ka'anapali Beach currently consists of cottages and a tower called the Lahaina Kai. Of the two, you're best off at the Lahaina Kai Tower, with stunning rooms, including Egyptian cotton sheets and feather beds. The cottages (available as hotel-type rooms or one- or two-bedroom suites) at press time were undergoing renovations consisting of new bathrooms, kitchens and furnishings. The results are clean, simple and very comfortable.
Honua Kai Resort & Spa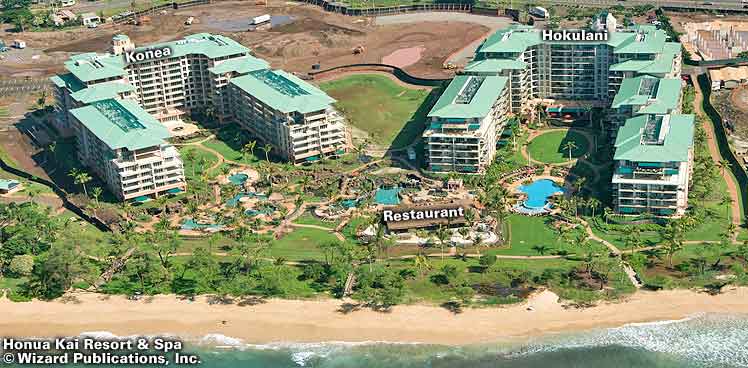 This 38-acre condo property opened in 2009 and operates like a resort. Even though each unit is individually owned, all have the same type of furnishings from the on-site agent. Many units are not rented out—they're second homes for their owners—but a lot are. The condos themselves are furnished luxuriously in a contemporary Hawaiian style. Bosch or Viking appliances throughout—everything a gourmet cook could want. They feel very spacious, like a second home, and all have queen sofa beds, so even a studio can sleep four comfortably. The lanais here are a real asset. Their glass doors fold back all the way so the lanais become part of the main living space, but they also have optional screens (good for buggy nights). And the lanais are gigantic—some as big as 3,200 sq. ft. (that's larger than the unit itself). 
Kaua'i
Kauai Marriott Resort & Beach Club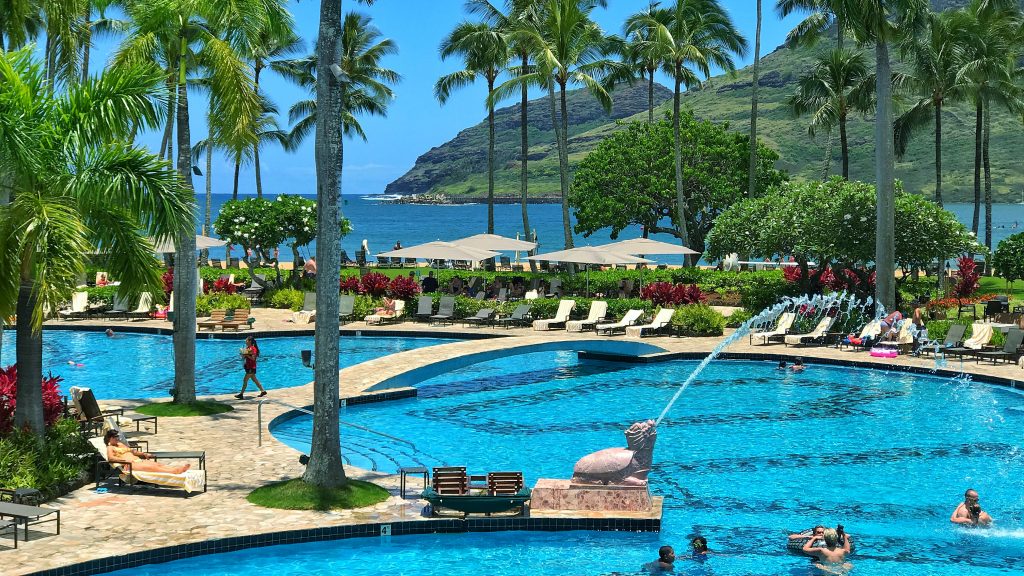 From the immaculate, garden-like grounds (complete with birds and koi) to the smashing pool area, this place works. The overall feel is calming and makes for one of the best resorts in Hawaii. They have tons of artwork strewn around the resort. Marriott has an unbelievable circular pool with a bridge to the center island and spas along one edge. What strikes us as most impressive about the Marriott is the service. They obviously take great pains to provide whatever the guest wants. Their last renovation to the rooms modern furnishing and a good use of colors.
They organize many activities, such as scuba diving in their pool, beach massages and private poolside dinners. They have many cultural programs on site and movie nights on Kalapaki Beach.
The Westin Princeville Ocean Resort Villas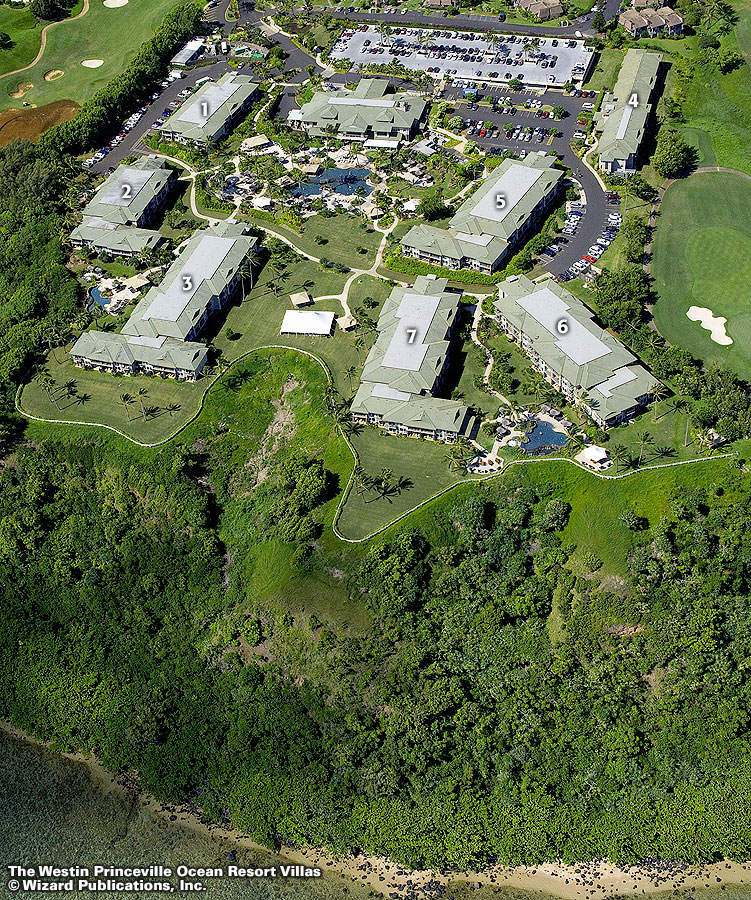 This condo resort was completed in 2008, and most of the rooms are timeshares, but many rooms are always available for rentals. The grounds here are lovely with a very pretty multi-level pool and keiki pool complete with waterslide and spouting honu (turtles). Thatched umbrellas around the pool are free for the taking. Poolside cabanas rent for $145 per day and include fruit and water. There are even two waterfall-edge plunge pools (about 4 feet deep) tucked on the side of buildings 2 and 3, and 6 and 7 with their own spas. (The one between 6 and 7 is best because it sits on the cliffs overlooking the ocean.) The rooms are clean, spacious and modern, complete with Starwood's "Heavenly Beds," deep whirlpool tubs, full kitchens and washer/dryers (even in the studios). The 2/2s are actually a studio and 1/1s joined at the hip.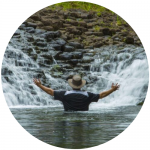 Andrew Doughty is the famous author of the widely popular Hawaii Revealed series including Kauai Revealed, Oahu Revealed, Maui Revealed and the Big Island Revealed. He moved to Kauai many years ago after he fell in love with the beauty of the islands and decided to never go back. He is known for his candid opinion on each of Hawaii's attractions, be it a restaurant, a helicopter ride, a beach or a resort. For the last two decades, he has managed to keep his identity anonymous so that his reviews can remain unbiased and only be influenced by his own opinions and thoughts. You can learn more about his beautiful journey at this link – About the author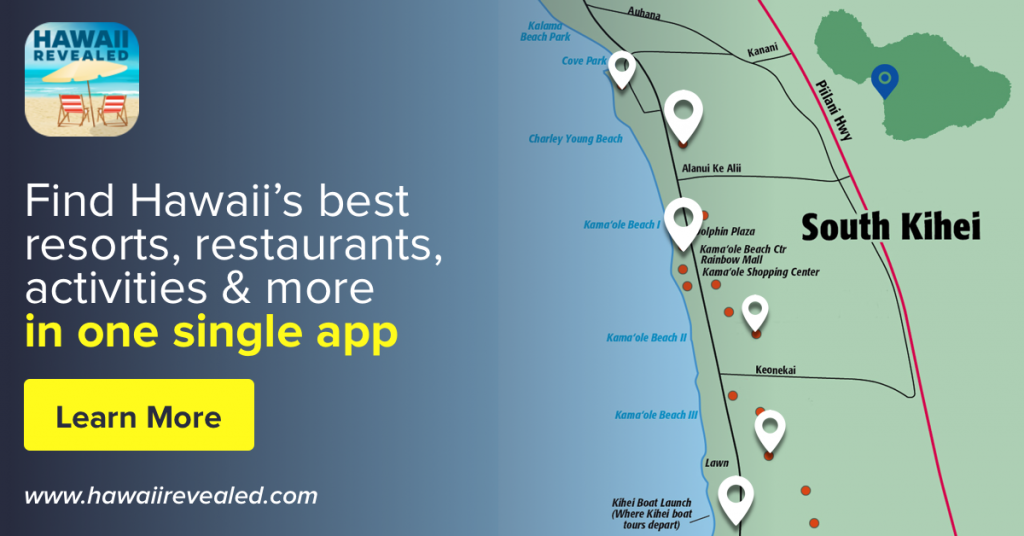 For a full list of the best resorts in Hawaii, download the Hawaii Revealed app!