If you find yourself visiting Hawai'i in October, you'll notice that things look just a little bit spookier around this time. Sure, there's still plenty of sand and sun, but Halloween's a big deal around these parts, and it shows. You'll see all manners of bat, ghost and skeleton decor start popping up in storefronts, and it's not uncommon to go from palm trees outside to seeing pumpkins indoors.
Halloween's a popular holiday, even in the tropics, so it's worth knowing what festivities are available while you're on your trip. We've compiled a list of events happening throughout October that are great for visitors, whether you're traveling to the islands with children or are just adults who love the spooky season. The events are categorized by island, so hop to whichever island you'll be traveling to and pick out a few haunts to visit.
Oh, and before we tell you about the Halloween events—if you're looking for information on places and businesses worth visiting, check out our guidebooks, mobile apps, or drive tours. We have info on all sorts of cool places for you to see on your travels.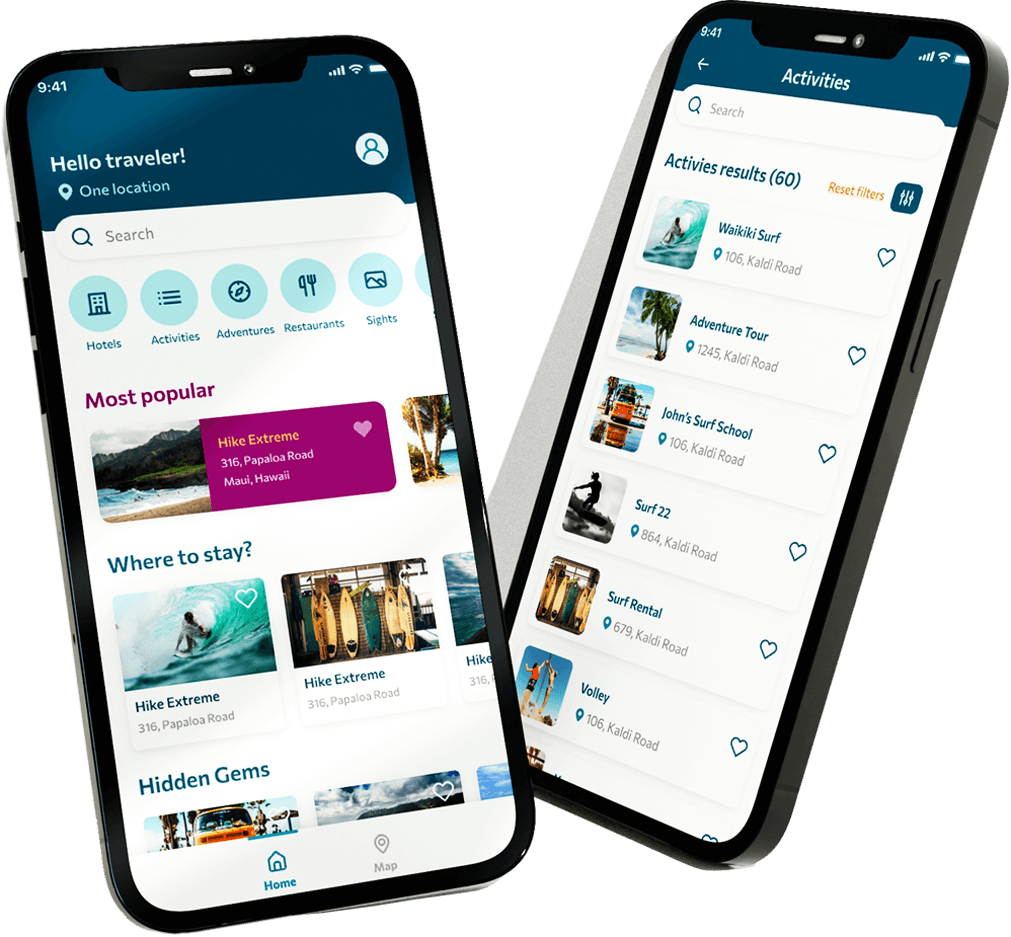 ---
O'ahu
Haunted Houses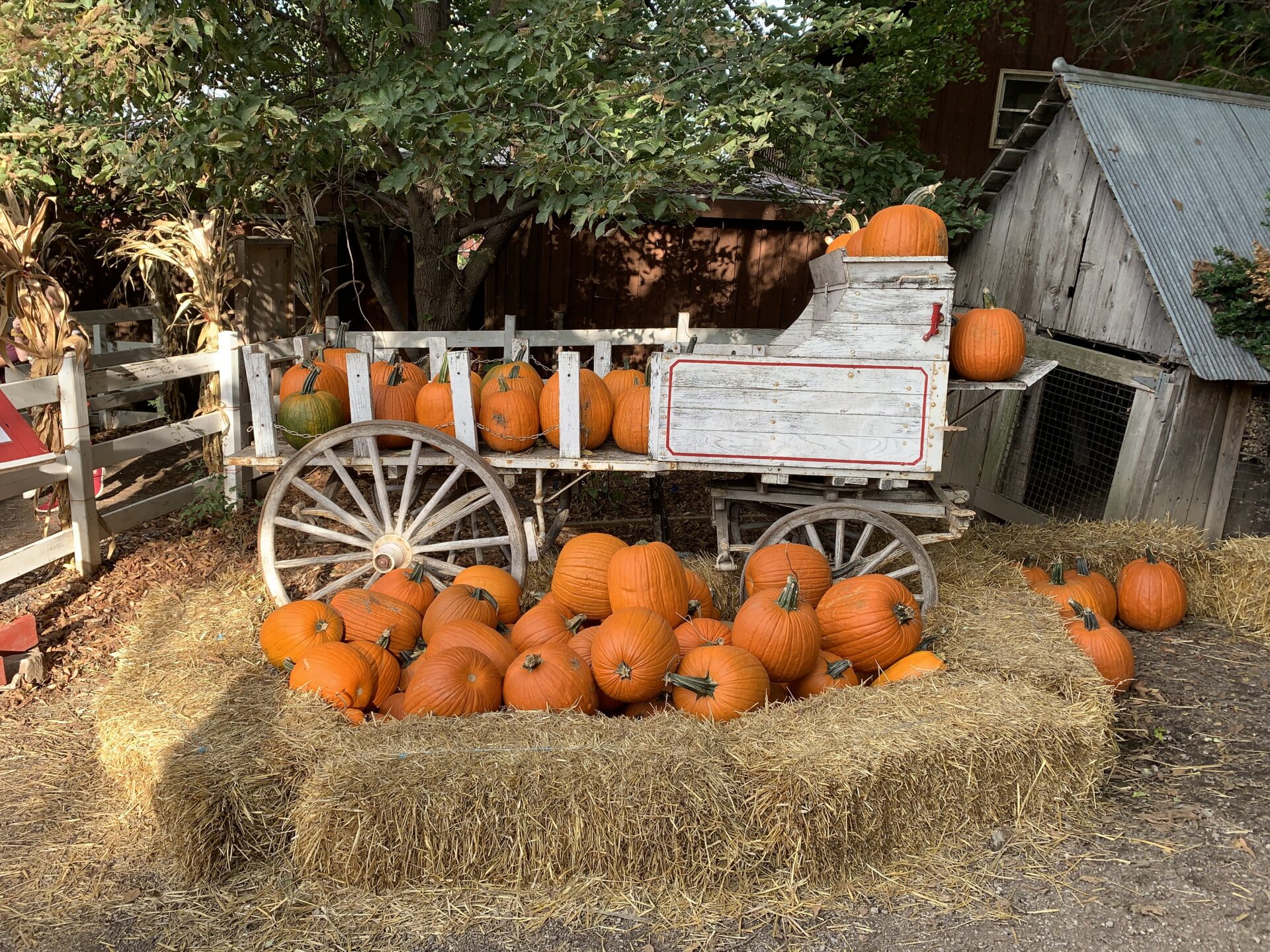 O'ahu has quite a few haunted houses to choose from. (If you aren't interested in haunted houses, jump down a bit further—there's a lot to see on the island!)
Aloha Stadium in Honolulu is running a drive-through haunted house on the weekends (Friday, Saturday and Sunday) from October 6th until October 29th. They'll have you drive between stops, park, and then let the haunts commence. It's expected to take a little over 20 minutes, and tickets are $65–$75, depending on what date you book for. Doors open at 6:30 p.m. and they'll offer scares until midnight. They say it's not suitable for young children though, so check out their website to see what you're getting yourself into before booking any tickets.
Pearlridge Center in 'Aiea has a haunted house of their own running Thursdays – Sundays, 6 p.m. – 10 p.m. from October 13th until October 31st. This one is a walk-through haunted house with a narrative revolving around experimental drug trials, presented by the Koa Theater. Tickets vary, but you can do a $5 tour (no scares), a $15 keiki booking with lighter scares plus some candy stations, or you can get the standard haunt at $25 per person if you book online (or $30 cash at the door). There is also a $50 VIP pass that lets you skip the line and see the haunted house from a viewing platform, where you watch the actors scare other visitors.
Hawaii's Plantation Village in Waipahu has a haunted house that actually has gotten a bit of attention recently, ranking as one of the scariest haunted houses in the United States. Running every Friday, Saturday and Sunday, 6:30 p.m. – 10:30 p.m. (plus a bonus night on Halloween night from 6:30 p.m. – 9:00 p.m.), this haunted plantation village comes with a set of warnings due to how terrifying it can be. Tickets are $21 and have to be booked online in advance.
La Pietra Hawai'i School for Girls in Honolulu will have crafts, trick-or-treating and a haunted house on October 28th which is more suitable for children. Starting at 5 p.m. they'll have a trick-or-treat trail and some crafts (which they note is suitable for ages 5 and up) and from 6:30 p.m. – 9 p.m. they'll open up their haunted house (which is supposed to be suitable for ages 8 and up). The haunted house is $10.35 for each person.
Events & Festivals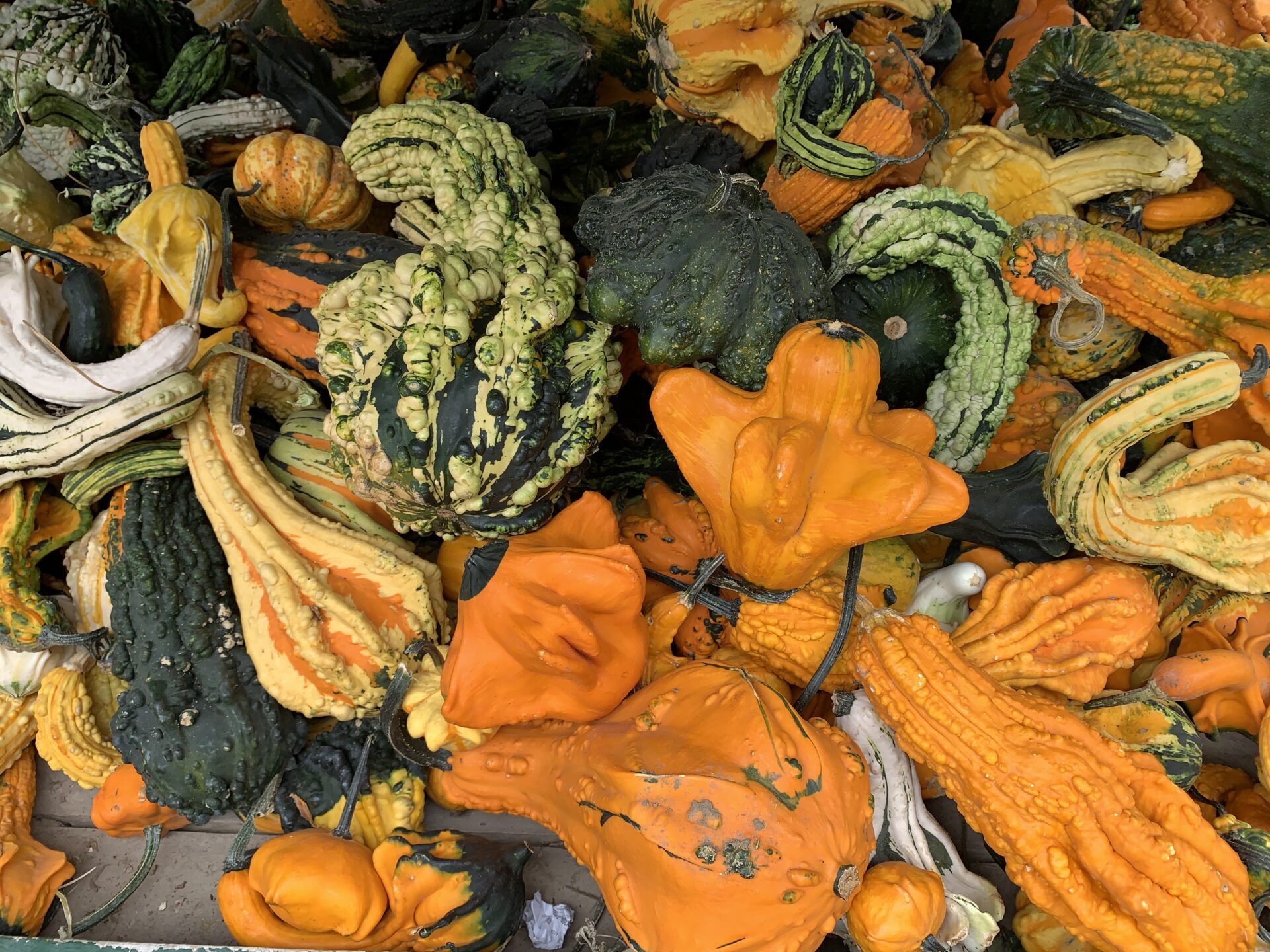 Haunted houses aside, O'ahu has plenty of other fall festivities worth visiting.
Waimanalo Country Farms near Waimanalo has a Fall Harvest Festival that runs every day of the week (1 p.m. – 4 p.m. on weekdays, 9 a.m. – 4 p.m. weekends). They have tractor rides, an animal area where you can feed animals (for a fee), a pumpkin patch and sunflower fields. This is an exceptionally beautiful part of the island, and they have a talented in-house photographer, if you're interested in booking her for some portraits on the farm. Tickets are $13 on weekdays and $16.26 weekends. (You'll want to reach out to the photographer to see about the price of photography bookings.)
Kailua Town has a a daily scavenger hunt from October 21st – October 31st. Starting at 11 a.m. and ending at 4 p.m. each day, you'll be able to visit several locations around town, searching for pumpkins with codes and clues, which will lead you and your keiki to treats. If you find the final pumpkin, you'll receive a treat bag and a token for a small prize at The Great Pumpkin Prize Machine. If you're over 18, you can also win a prize package that includes gift cards and goodie bags from local shops. You can start this scavenger haunt at Lau Hala Shops, in the lobby, where the first code, clue and some instructions will send you in the correct direction. This event is free.
Sea Life Park near Waimanalo has a family friendly Halloween event on Saturday, October 21st and Sunday, October 22nd that will include mermaids, magicians, a costume contest and underwater pumpkin carving. It's called "Spooky Life Park" and will also offer conservation education programs throughout each day. This event is going on throughout the day, and will be available to anyone who purchases admission to the park.
By the way—if you want to learn more about some of the places we mention here, check out our guidebooks. We mention more than a few of these haunts in our reviews.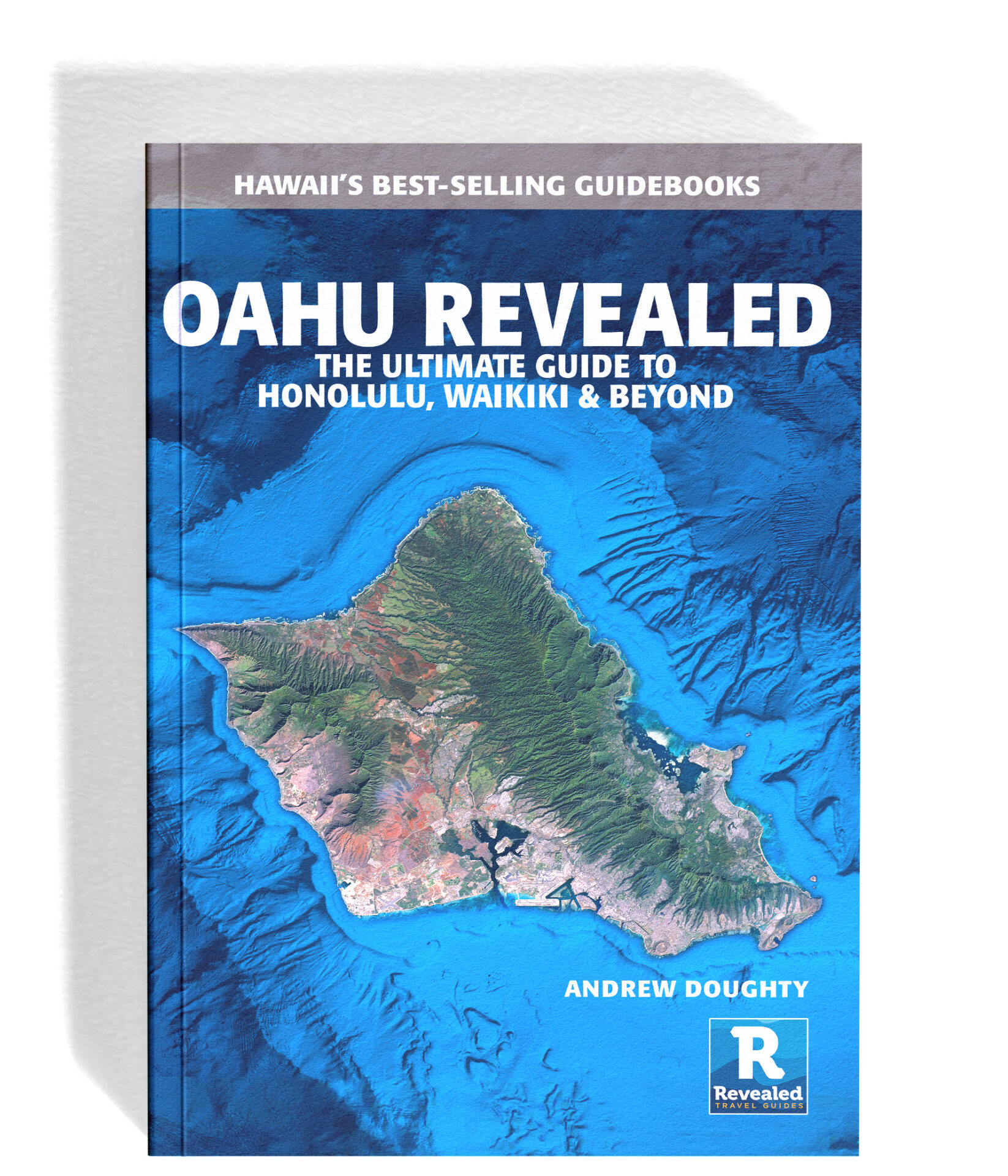 Victoria Ward Park in Honolulu will host a Halloween Celebration and pumpkin patch on Saturday, October 28th from 10 a.m. – 1 p.m. They'll have taro-based donuts from Holey Grail Donuts, face painting, caricature artists and several photo opportunities for families. Aloun Farms will have pumpkins available as well. This event is free.
Honolulu Museum of Art in Honolulu has their HoMAween celebration on Saturday, October 28th starting at 5:30 p.m. They'll have life performances, movies, games, music, a photo booth, and a scavenger hunt through their galleries. Tickets are $20, and the event is good for all ages. Food will be available for purchase.
Ala Moana Center in Honolulu has their Ala-ween Spooktacular 2023 on Tuesday, October 31st from 4 p.m. – 7 p.m. Merchants will be handing out candy, and there will be a Halloween-themed selfie wall and a "bubble-filled dance party." In the Ewa Wing Court. You can find their list of participating merchants on their website. This event is free.
Kapolei Shopping Center in Kapolei has a Halloween event on Tuesday, October 31st from 5 p.m. – 7 p.m. Participating stores and restaurants will be ready for trick-or-treating, and they plan on giving away prizes and pumpkins as well. There will be a pumpkin patch on the lawn near Safeway, supported by Aloun Farms, Kekaha Agriculture Association and Hawaii State Farm Bureau where kids can pick a free pumpkin. This event is free.
Pearlridge Center in 'Aiea will have an in-center trick-or-treat event on Tuesday, October 31st from 5 p.m. – 8 p.m. Keiki can go trick-or-treating indoors. This event is free.
---
Maui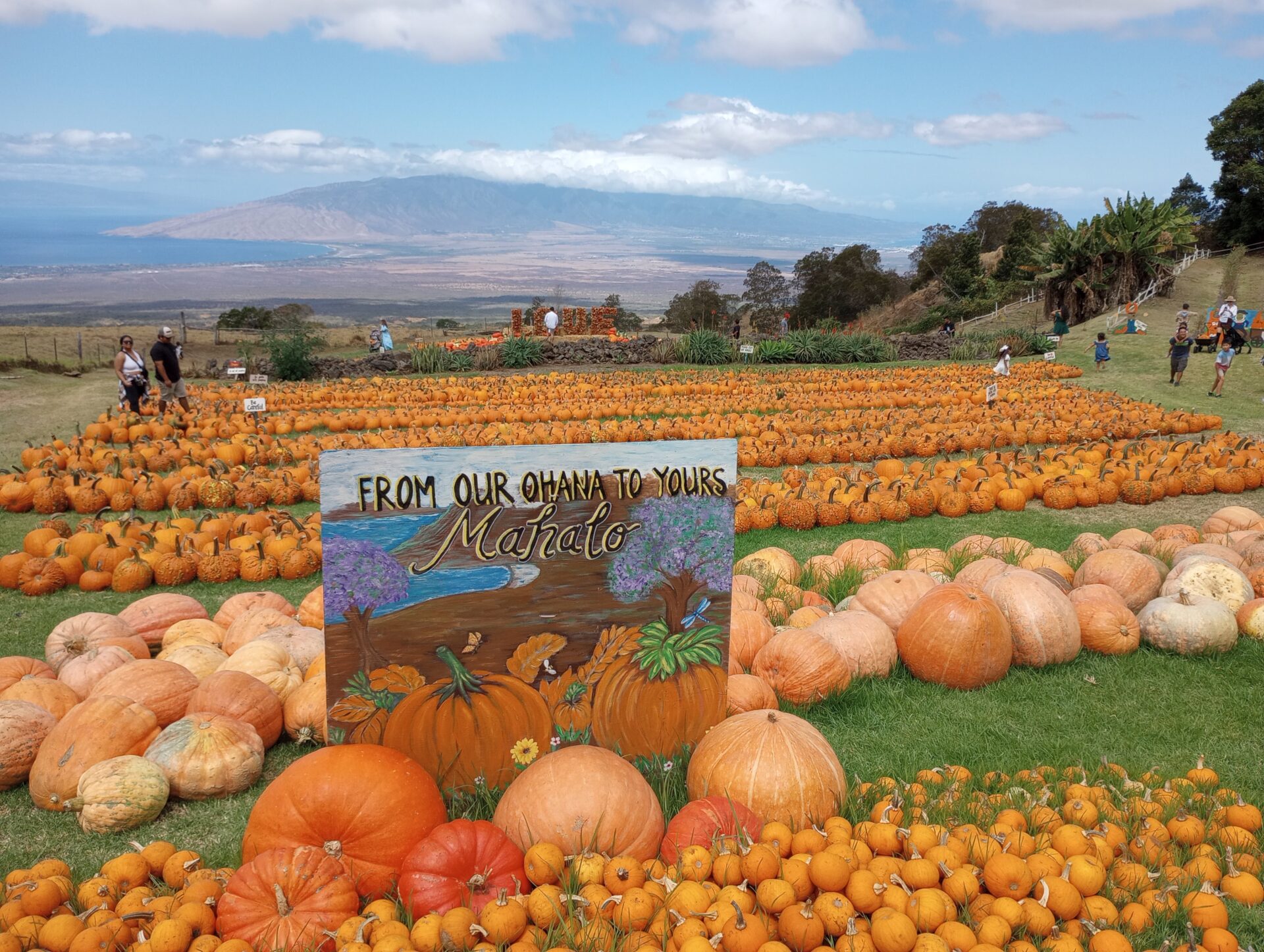 Maui has plenty of Halloween events and fall festivals to pick from.
Every Friday, Saturday and Sunday in October, plus Halloween night, the historic Iao Theater in Wailuku will be showing the Rocky Horror Picture Show. Fridays and Saturdays (as well as Halloween) will have performances at 7:30 p.m., while Sundays will see 3:00 p.m. matinees. Ticket prices depend on the seat you choose, but expect to spend $55–$75.
Maui Mall Village in Kahului will have their Halloween Boo Bash on Saturday, October 28th from 3 p.m. – 6 p.m., featuring a costume contest and trick-or-treating. Fifty entries into the costume contest will be allowed for each category. Visitors are encouraged to come dressed in their costumes. This event is free.
Our Driving Tours can point you in the right direction if you're traveling around the islands. Learn about history, legends, sights and other points of interest as you're driving along on your vacation.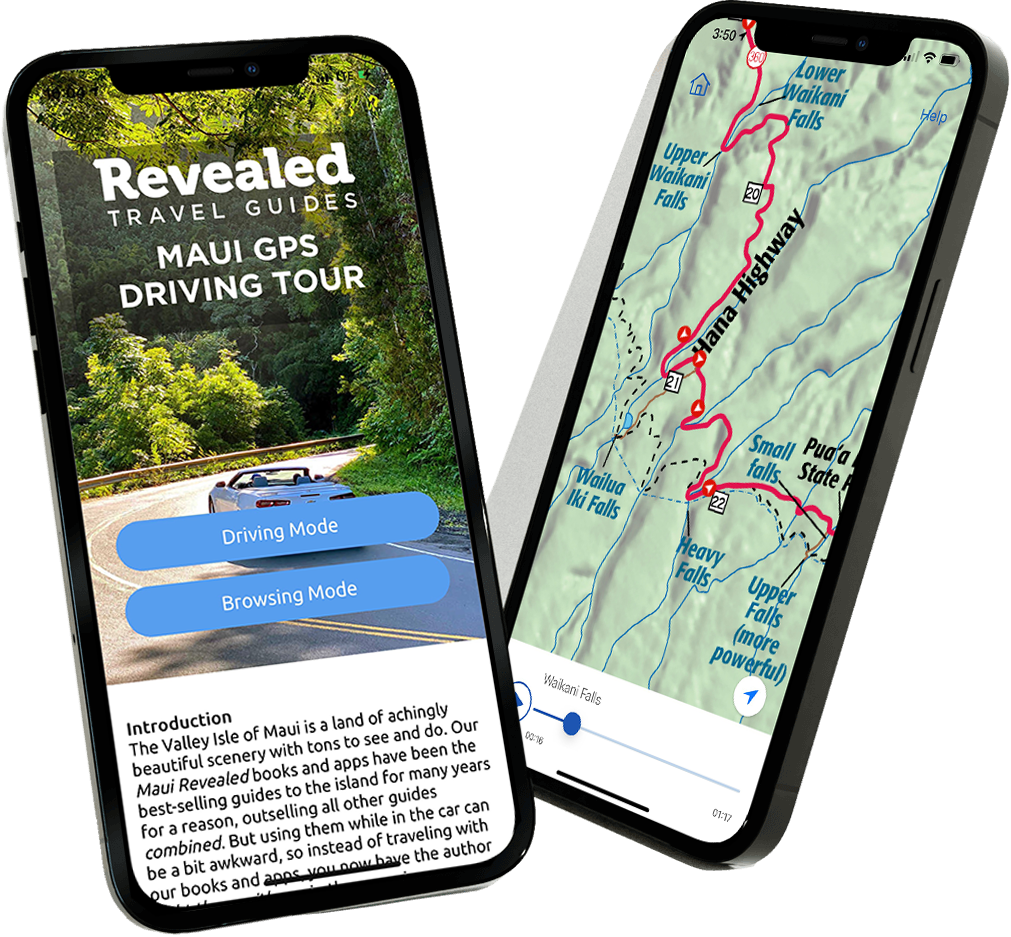 Shops at Wailea (not surprisingly, in Wailea) will be hosting their Keiki Halloween on Sunday, October 29th from 4 p.m. – 8 p.m. They'll have costume contests, balloon animals, and trick-or-treating. This event is free.
Whalers Village in Ka'anapali is hosting Ka'anapali's Family Fun Halloween Bash on Halloween from 5 p.m. – 9 p.m. They'll have games, face painting and tattoos (we assume temporary). They'll also have trunk-or-treat at their Classified Car Show. Hula Grill and Leilani's on the Beach will have extra festivities like candy bag decorating and other crafts. This event is free.
---
Kauai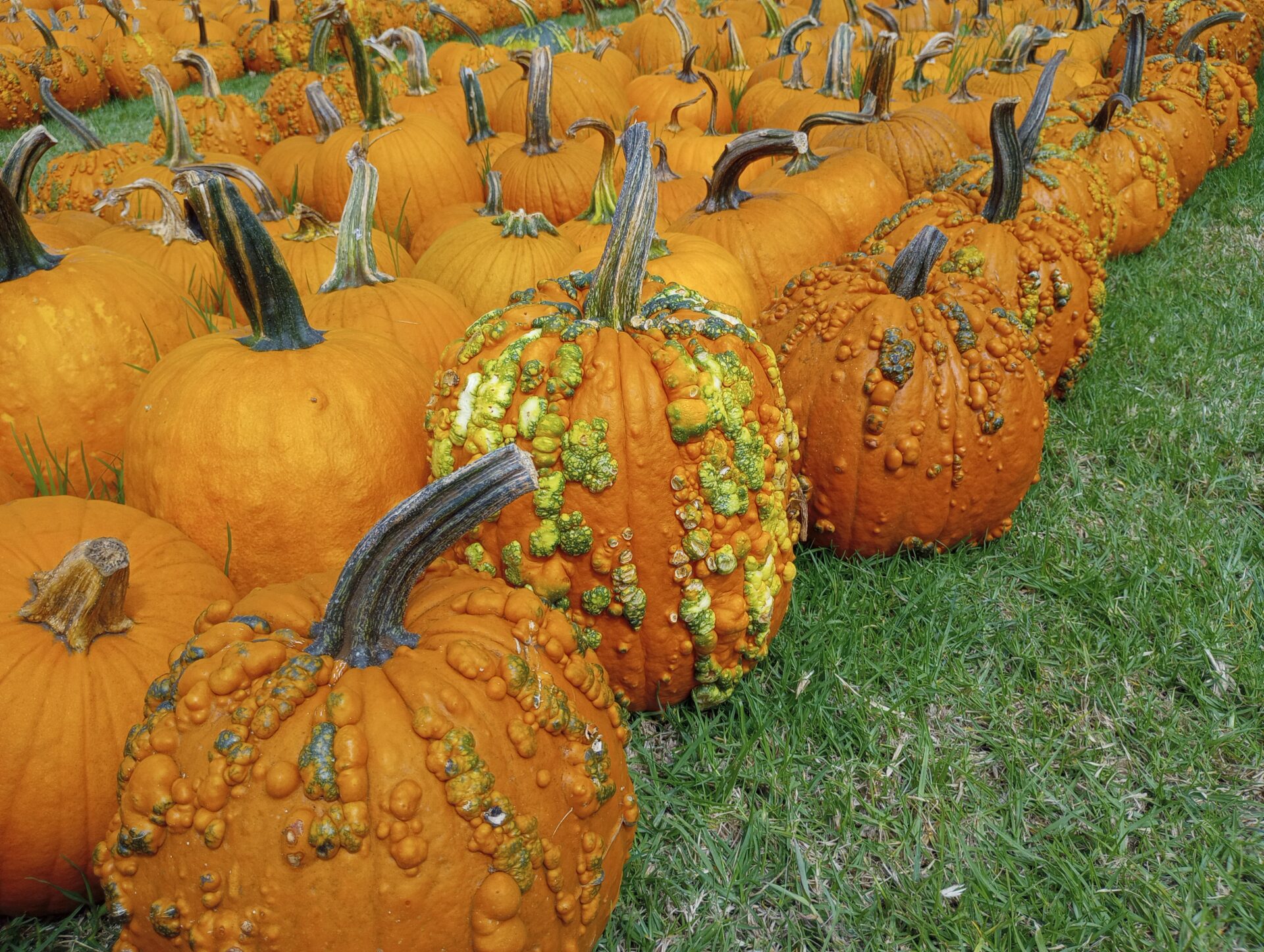 Kukui Grove Center in Li'hue will have their annual Halloween Festival and Costume Contest on Saturday, October 28th from 10 a.m. – 2 p.m. They'll have costume contests and a Scariest Howl contest, as well as some live performances. This event is free. They'll also have trunk-or-treat on Sunday, October 29th from 3 p.m. – 6 p.m., though you'll need to be on their early bird registration list from 3 p.m. – 4 p.m.
Hilton Garden Inn in Kapa'a will be hosting the Halloween Ball, which begins at 8:05 p.m. and ends at 12:20 a.m. (We don't know what's up with the specific times.) There will be live music. Costumes are required.
Koloa Missionary Church is having their 2023 Harvest Festival on Sunday, October 29th, from 6 p.m. – 8 p.m. They'll have a petting zoo, pumpkin carving, games and prizes. They will also have complimentary chili while supplies last. This event is free.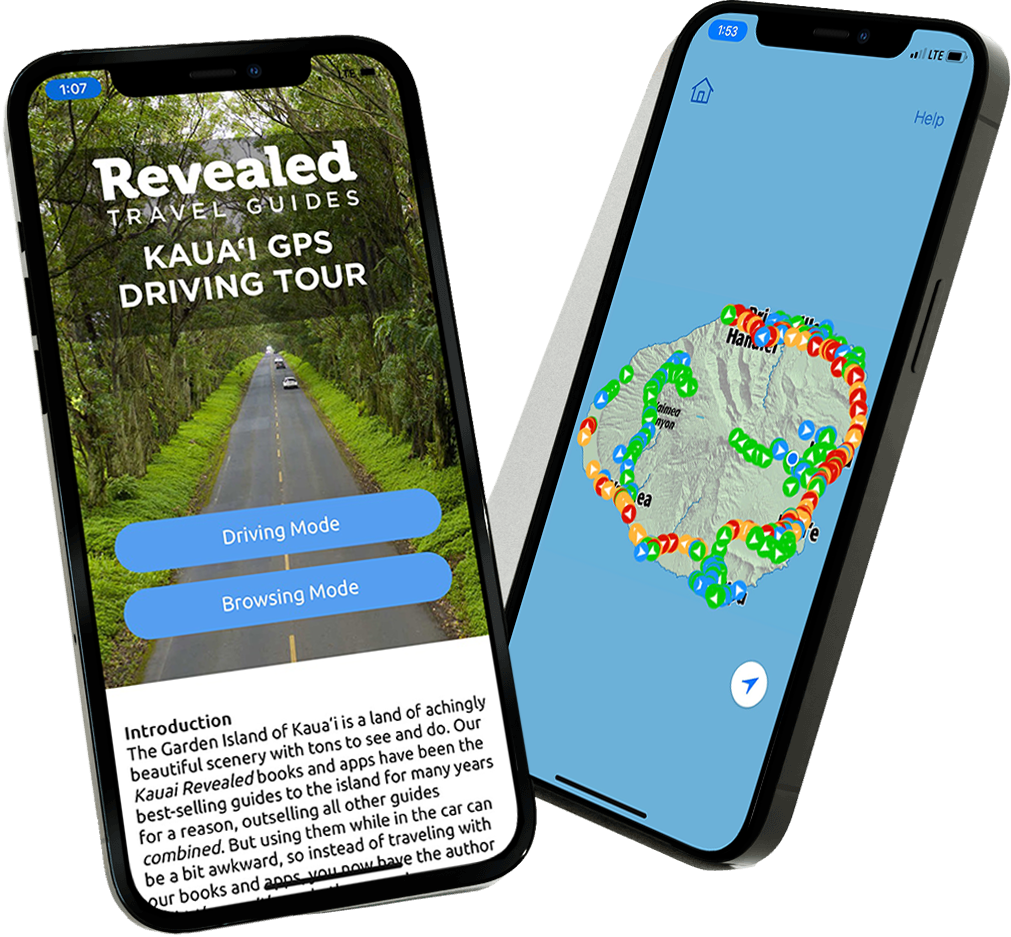 ---
Big Island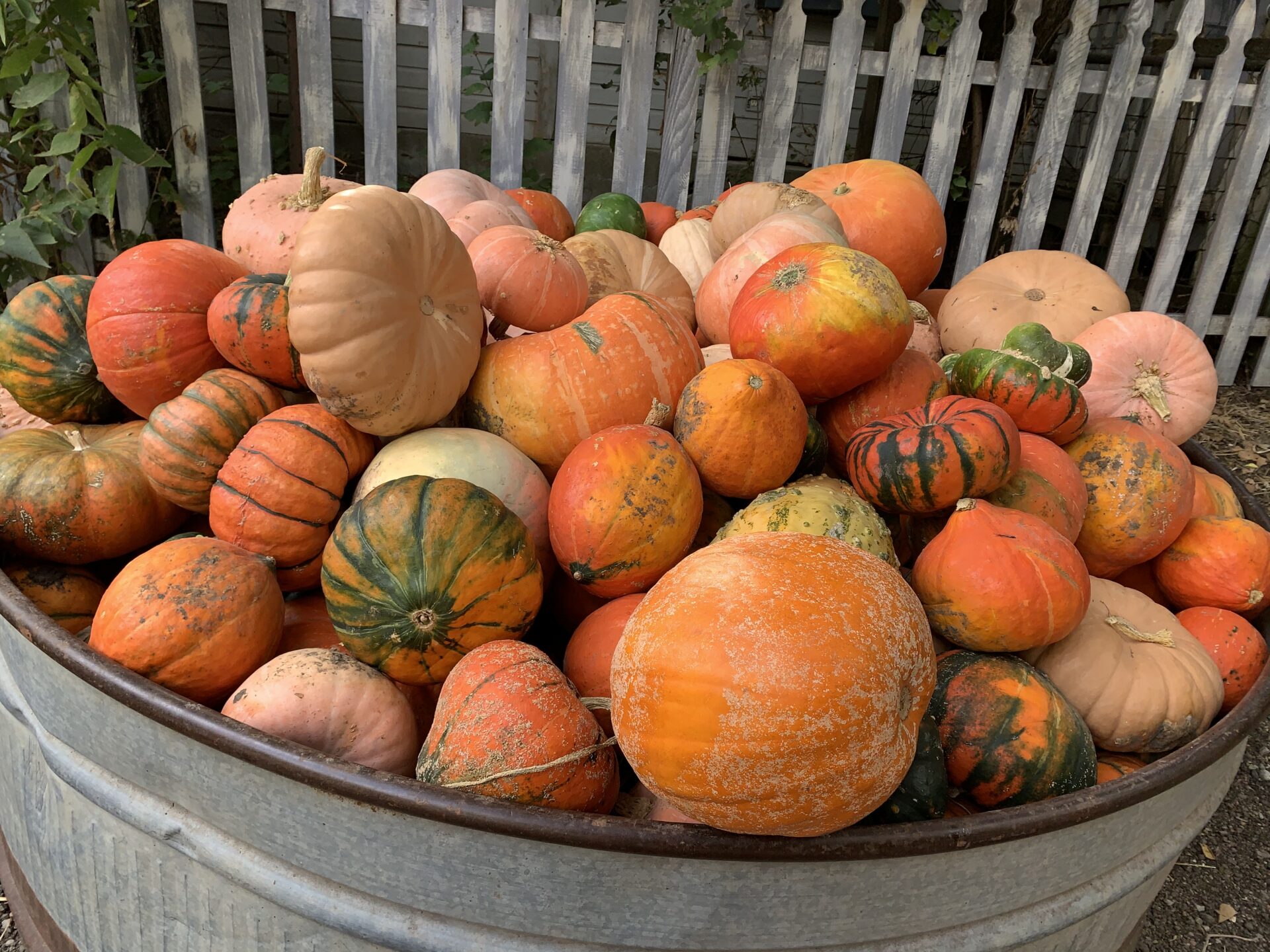 Hawaii Science and Technology Museum in Hilo will be hosting the Hilo Community Players for their Rocky Horror Picture Show October 21st–22nd and 27th–29th at 8 p.m. each night, with a special performance on the 31st at 10 p.m. Tickets are $38 on Halloween, $28 the other nights.
The Arts & Sciences Center in Pahoa will hold the Spooktacular! '23 Zombie Fun Run on Saturday, October 28th from 10 a.m. – 5 p.m. Curated by the Hawaii Academy of Arts & Science Drama Club, After School Clubs and other members of the community, you'll be able to try your hand (or feet) at outrunning "zombies" on the trail. There's a carnival at the end, with vendors and entertainment available to everyone. Proceeds will benefit the HAAS Drama Club and various ASC Programs. $30 per runner.
Keauhou Shopping Center in Kailua-Kona will have the KidX Candy Crawl on Saturday, October 28th, from 2 p.m. – 6 p.m. They'll have bounce houses, balloon twisting, costume contests and trick-or-treating. This event is free.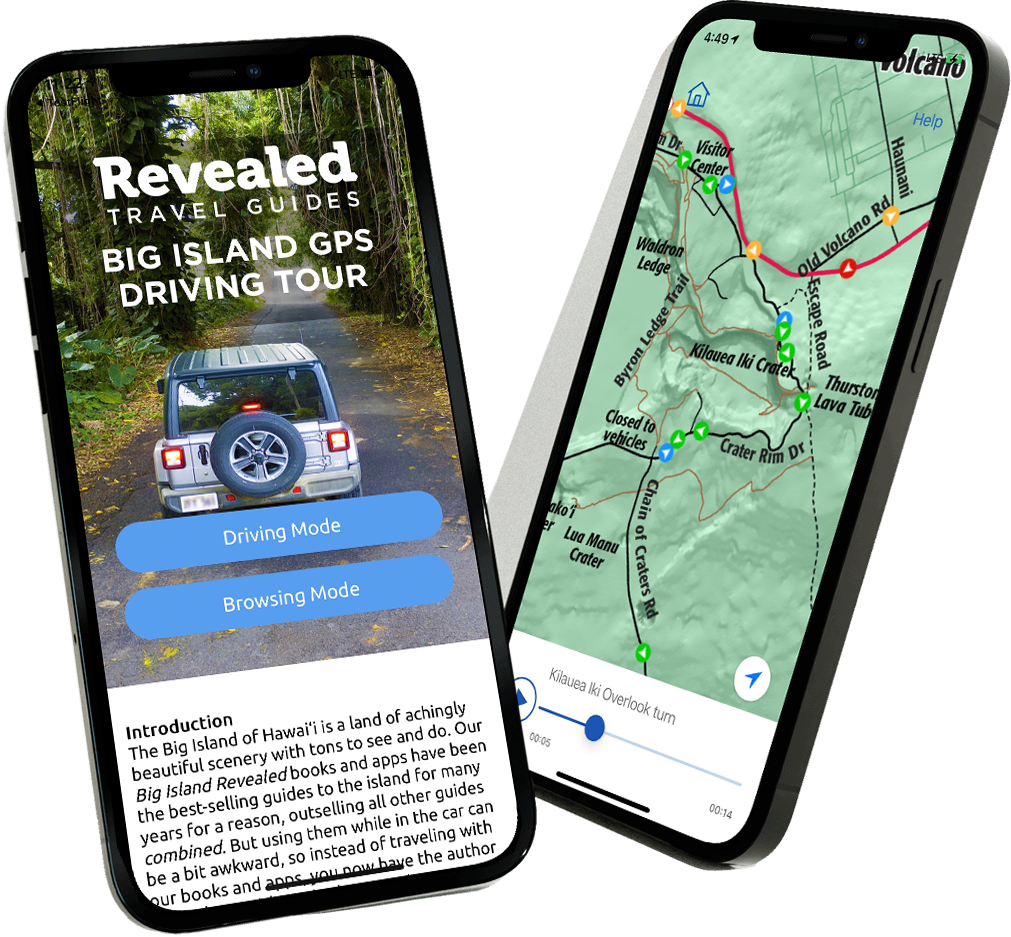 Pana'ewa Rainforest Zoo & Gardens in Hilo will have their Boo at the Zoo on Sunday, October 29th from 4 p.m. – 6 p.m. They'll have animal tours, story hour, face painting, a costume contest and trick-or-treating, as well as food vendors. The zoo will close early, at 2 p.m., in order to accommodate this event.
Kona Elks Lounge in Kailua-Kona will be hosting their Halloween Bash, featuring several Kona bands, on Tuesday, October 31st from 7 p.m. – 11 p.m. Local grinds and good drinks will be available. A $30 donation is requested.