If you're on O'ahu over the July Fourth holiday, you might be wondering what there is to do. From local live music to some of the most dazzling firework displays in the islands, O'ahu's got you covered.
Hawaiian Brian's
If you're on the "town" side (aka anywhere near Waikiki) and looking to avoid the all-day cookout craziness that comes with your typical fireworks display, Hawaiian Brian's is your spot. You won't have to worry about running to the store to restock your libations, and someone else will be there to do the entertaining (no offense to those who prefer a good old-fashioned jam session with the ohana). Hometown hero, Mike Love and his band The Full Circle will be spreading the aloha at Hawaiian Brian's on Wednesday, July 4. He is known for the positive messages conveyed through his lyrics, and he focuses on making this world a better place for all of us. There's a $5 cover, but that's well worth not having to haul a cooler and everything else down to a crowded park to enjoy the holiday.
Fourth of July Spectacular
Another Hawai'i native and popular singer/songwriter, Anuhea, will be performing at the 47th annual 4th of July Spectacular. Hosted by the U.S. Army Hawai'i at Schofield Barracks, this event is family friendly and free to the public. However, it is on a military base and if you do not have the proper military identification, they ask that you enter through the Foote Gate, and will be escorted to a parking lot where you will be shuttled (for free) to the field where the event takes place. For more information on what you need to get through the gate, and what you can and can't bring along, go to the U.S. Army Hawai'i website.
Watch a Paddle Race
If you find yourself out on the North Shore for the holiday, check out Da Hui's 40th annual Paddle Race. The long race starts at 10 a.m. from Turtle Bay, with the shorter race starting at 11 a.m. from Sunset Beach. Not only is this event a paddle race (and not everyone that attends actually watches the race), there is an after party of sorts held at Turtle Bay Resort following the awards ceremony (which takes place at Waimea Bay). With live music by Hawai'i's own Peni Dean, good food, and a fireworks show, this event has a little something for everyone.
Ala Moana Beach Park
Ala Moana Beach Park will have the closest (and probably the most crowded) display to Waikiki, with the actual fireworks show starting at 8:30 p.m. (pre-show entertainment beginning at 3 p.m.). FM 92.3 KSSK will also be broadcasting musical accompaniment to the fireworks display, so don't forget to pack your radio. This one is free, so get there early to secure your spot (and by early, we mean people are there bright and early in the morning to set up camp for the day).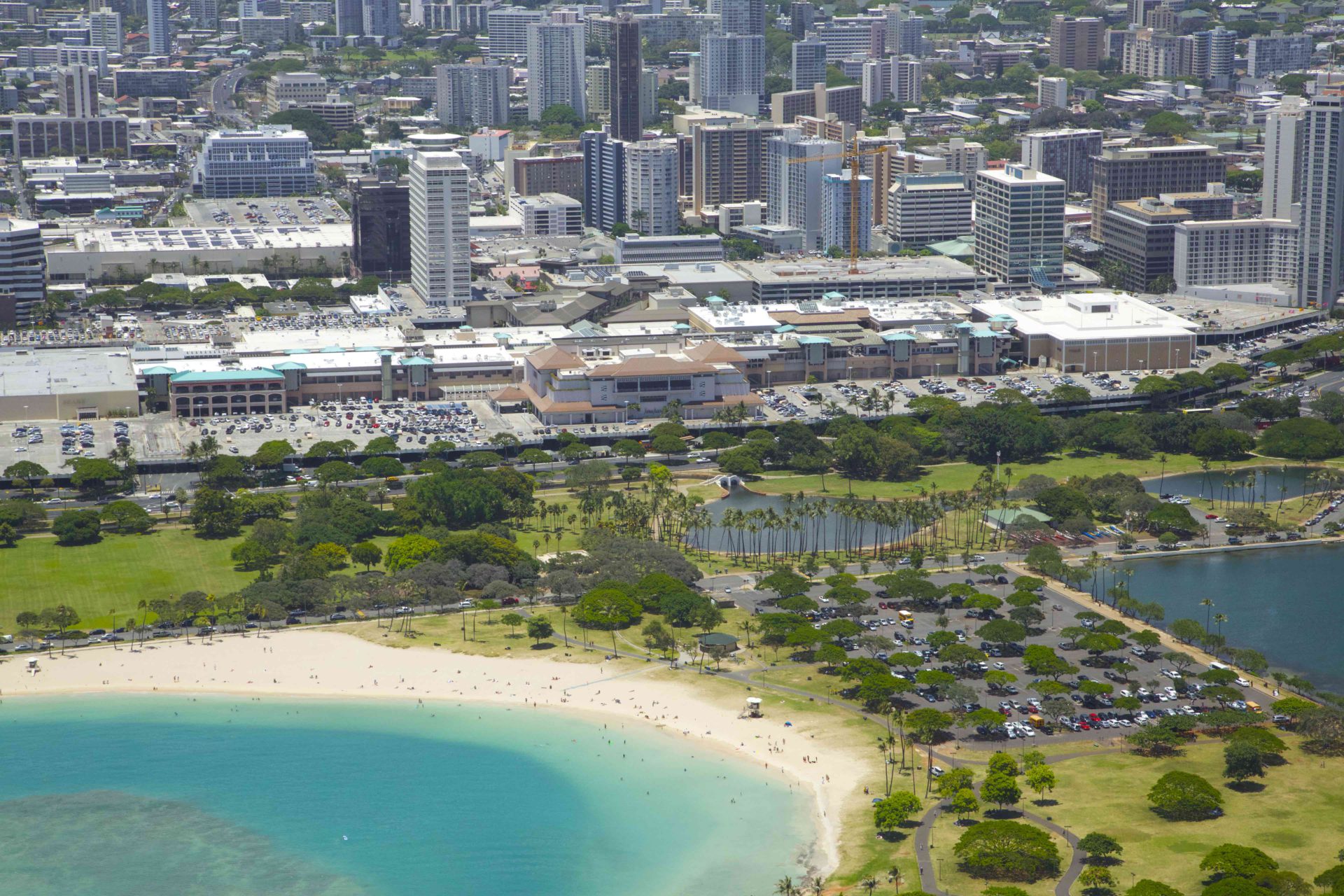 Picnic on the Pier
Also offers a picnic day/fireworks display on the pier by the Mighty Mo. Keep in mind, this one's not free–presale prices are $10 for adults, $5 for kids and $15 for adults, $10 for kids at the door, which opens at 6 p.m. (with additional options to purchase a pier table or VIP table for $200 or $500–presale only). This event allows you to bring your own (cooked–no grills allowed) food, but there will also be food and drinks available for purchase. The entire event is cash only, with no ATM on site. For more details (and rules) go to ussmissouri.org/picnic.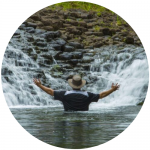 Andrew Doughty is the famous author of the widely popular Hawaii Revealed series including Kauai Revealed, Oahu Revealed, Maui Revealed and the Big Island Revealed. He moved to Kauai many years ago after he fell in love with the beauty of the islands and decided to never go back. He is known for his candid opinion on each of Hawaii's attractions, be it a restaurant, a helicopter ride, a beach or a resort. For the last two decades, he has managed to keep his identity anonymous so that his reviews can remain unbiased and only be influenced by his own opinions and thoughts. You can learn more about his beautiful journey at this link – About the author
For more info on any of the islands, download our Hawaii Revealed app.
Mahalo.