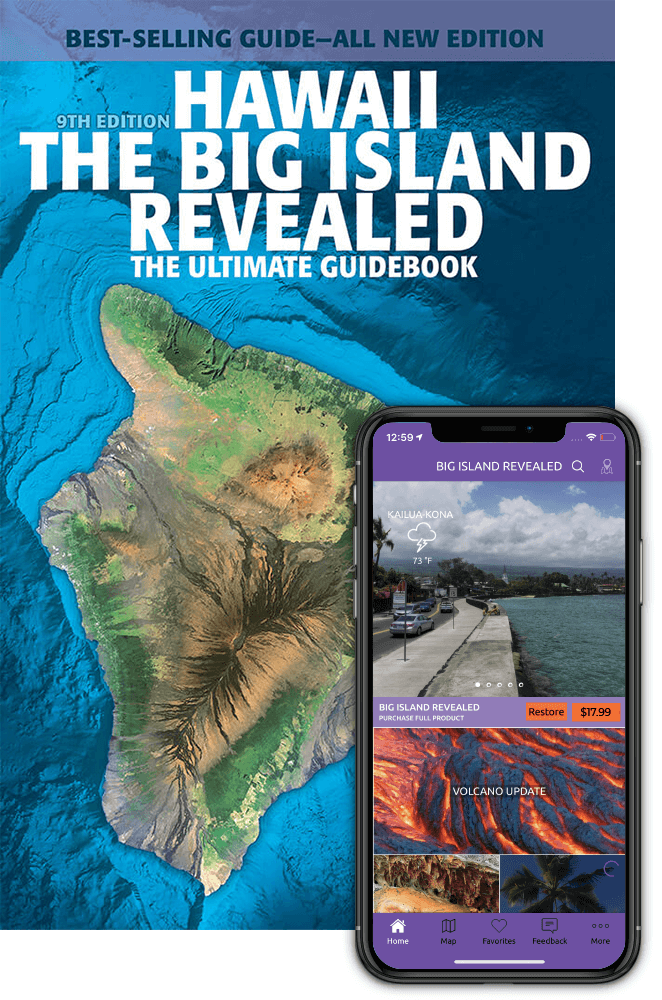 ---
Find fascinating history, legends and more in our guide books and apps.
---
.
Drive around Hawaii and you'll see bumper stickers, posters and shirts that say, "Eddie Would Go."
So who's this Eddie guy?
Eddie Aikau was a pure-blood Hawaiian big-wave surfer from O'ahu who, as a lifeguard at Waimea Bay, literally saved hundreds of lives by braving monster winter surf with waves three- to four-stories tall to rescue people who'd gotten into trouble. Often a helicopter would be called to raise the swimmer in a basket. Then Eddie would swim back through the surf to the shore.
In the '70s a voyaging canoe called the Hokule'a was built to prove that Polynesians had navigated to and from Hawai'i using only the stars. For the first trip to Tahiti, the crew brought along a navigator from Micronesia to teach them how to navigate using only the heavens. But tensions ran high and fistfights erupted.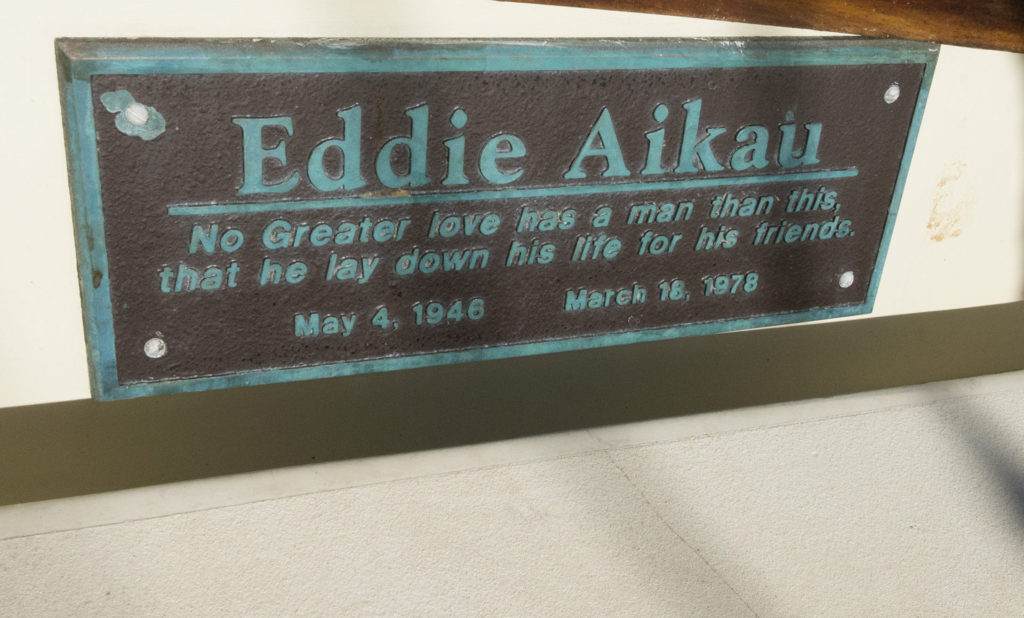 .
In 1978, a second voyage to Tahiti was planned, and Eddie Aikau was accepted as a volunteer crewman. On March 16 a crowd of 10,000 gathered at Magic Island to see them off. Though the weather was turning foul, the great turnout created pressure to leave anyway. That night, after some hatches had been improperly shut, the hulls filled with water and the canoe capsized. Their radio was flooded, and their emergency beacon was lost. Eddie volunteered to take his surfboard through the 15-foot swells and 35 mph winds to Lana'i. The captain refused. Cold, wet and scared, the crew spent the dark night calling to each other to make sure no one had been washed away. The next day Eddie again asked to go. Although Lana'i was now 20 miles away through angry seas, the captain and his officers reluctantly agreed. "Eddie was godlike," one of his crew members said. If anybody could do it, it was Eddie.
The crew gathered around to say a prayer, and then Eddie started paddling his 12-foot surfboard. When he was 50 feet from the boat, he took off his life jacket (so he could paddle better) and continued. Eddie Aikau was never seen again. Later that evening the crew shot a flare into the air as the last inter-island flight flew by and, miraculously, the pilot saw it. The remaining crew members were rescued by a Coast Guard helicopter.
Today the name Eddie is synonymous in Hawai'i with trying, going for it, risking it all for your friends. Hey, brah, Eddie would go.
The biggest big-wave surf contest in the world is the Eddie Aikau Big Wave Challenge. It's held every few years—only when waves on the North Shore are 20 feet high or more. (A 20-foot wave, measured from the back as many Hawaiian surfers do, has a 40-foot face!)
---
Looking for more history on the Hawaiian Islands?
Is it just us, or are vacations more enjoyable with a little background info? Our believable guides for unbelievable vacations not only highlight the must-sees and must-dos, they share the vibrant culture, history and legends of Hawaii. Pick yours up today!