So, you're on vacation in Hawai'i and the holidays are just around the corner. Though there's always plenty to do in the Aloha State, Christmas and the New Year get especially festive. From meeting Santa Claus at the beach to watching pro surfers duke it out in world class competitions, from running in charity marathons to taking a New Year's Eve cruise under the fireworks, the opportunities are here for a new and unforgettable holiday. Here's a list of some of your best bets to check out between mai tais and relaxing on the beach. You can always check the Events page of our website for an even larger list of things happening on island.
See a Show
Hawai'i gets the spotlight for its amazing natural wonders but many visitors don't realize the high quality entertainment that happens around the state. Oahu is especially good for seeing comedians, theater and music acts. Traveling with kids? There's even a show that caters to the young and young at heart.
The annual presentation by Honolulu Theater for Youth of Rudolph's Reindeer Games is an interactive comedy show that includes music and singalongs. Kids 5 and older will most enjoy this show but there's plenty for the adults to get into as well. Check it out on December 11th and 12th at the Tenney Theater in Honolulu. Get your tickets online at www.htyweb.org, $20 for adults and $10 for kids.
Looking for something more like a Vegas show? Get a dose of hula, Christmas songs and rock n roll at the Rock-A-Hula Magical Christmas show. Dinner, drinks and a night with "The King". The show's a little over the top but if you don't find yourself singing along at some point, you need to check your pulse. Catch it at the Royal Hawaiian Theater in Waikiki on December 24th and 25th. $105 to $185 for adults, $63 to $185 for kids.
Watch a Pro Surfer Get Crowned World Champion
The north shore of Oahu is world renowned for its waves. The surf break known as Banzai Pipeline is one of the most challenging waves to ride and when the surf is up, only a handful of people really know what they are doing out there. It only makes sense that it is the surf break where the Vans Triple Crown of Surfing has its final event. The Billabong Pipe Masters takes place this year from December 8th–20th. It's free to attend but you'll want to get there early and bring binoculars. Find out more by visiting vanstriplecrownofsurfing.com. As easy as they may make it look, leave the shreddin' to the pros, brah.
Meet Santa at the Beach
When visiting Hawai'i, Santa Claus leaves the reindeer behind. See it for yourself as Santa Arrives by Canoe at Waikiki Beach. Get to the beach in front of the Outrigger Waikiki Beach Resort by 9 a.m. on December 12th to watch the jolly old elf cruise in on an outrigger canoe. Stick around for free picture taking sessions in the lobby of the Outrigger Waikiki Beach Resort. We always suspected St. Nick's rosey cheeks came from too much sun on the beach.
Run A Marathon
Maybe you're feeling the holiday dinners catching up to you or maybe you just love to run. Either way, we don't judge. Neither do the folks who put on these runs for charity.
Water For The World Run takes place around the beautiful and scenic Kapiolani Park. This run will have an epic slip and slide finish and amazing DJ after party. The run starts out of the Waikiki Shell and then circles around the Waikiki Zoo and Kapiolani Park. This event will benefit Water.org and Na Kama Kai charities. 6am-3:30pm. Call 904-571-7625.
43rd Annual Honolulu Marathon a scenic course includes spectacular ocean views alongside world-famous Waikiki Beach, and Diamond Head and Koko Head volcanic craters. The terrain is level except for short uphill grades around Diamond Head. 5am start at Ala Moana Beach Park where the Honolulu Marathon starts on Ala Moana Blvd. Call 808-734-7200.
Bring in the New Year In Style
A whole year is gone. Have a glass of champagne and celebrate the fact you're in Hawai'i for the beginning of the New Year! Just watching the fireworks from Waikiki Beach is a treat but there are several levels of revelry you can partake in.
New Year's Eve Aboard the Star of Honolulu with a night of gourmet dining, live entertainment and an ocean view of the fireworks. 10:15pm from Aloha Tower Marketplace Pier 8. Fireworks Cruise is $79 per adult, ages 21 and older only. Reservations recommended. Call 808-983-7827.
Comedy shows have become a New Year's tradition in Hawai'i. Get a belly laugh or two in as we send off 2015. The biggest comedy event will be New Year's Eve with Bill Maher, David Spade and Jeff Ross, appropriately entitled "Mahermegeddon". The show starts at 7:30pm at the  Blaisdell Center. Prices start at $45.50. Call 800-745-3000 to reserve your spot.
If you're looking for something out of the ordinary, the New Year's Eve Night Circus at the Sheraton Waikiki will most likely fit the bill. Featuring four live deejays spinning Top 40 hits, Go-Go dancers, firebreathers, aerialists and more, the extravaganza will take place at RumFire, Helumoa Pool and the Infinity Edge Pool, providing the best views of the midnight fireworks off Waikiki. Event runs from 8:30pm until 2:30 am the next morning. Tickets: $100 or $50 if purchased after midnight on Jan. 1. Tickets include 4 hours of parking (if you're going for the entire 6 hours, you'd do best to take a taxi). Call 808-550-8457 for tickets.
Always something new
So will it be a holiday season of new traditions like surfing competitions and marathons? Or will you get into the spirit singing along to Mele Kalikimaka at a dinner show? You could even stick with tried and true plan of beaches and mai tais. That's the great thing about spending the holidays in Hawai'i. You can make it out to be whatever you like. Enjoy yourselves out there!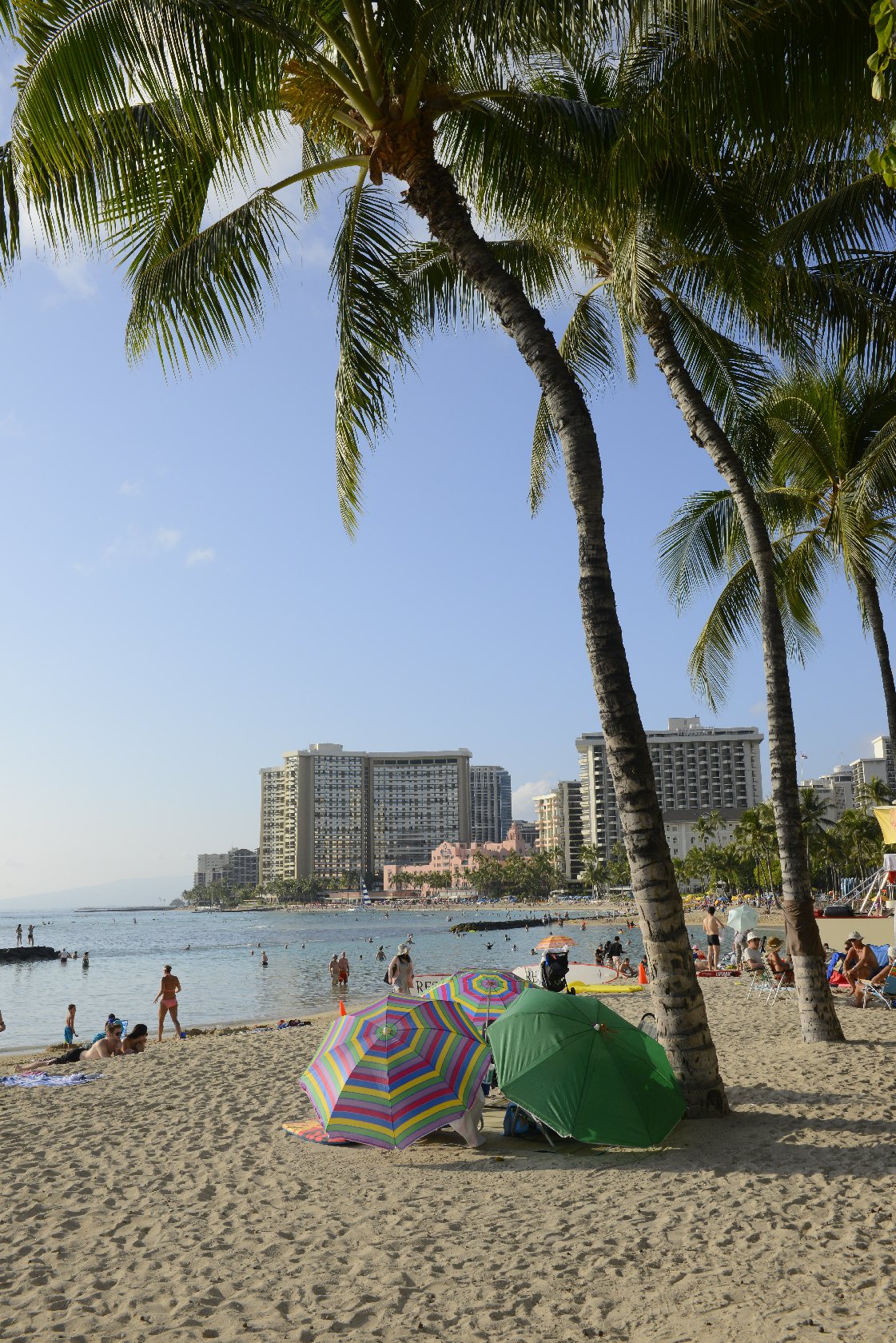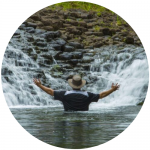 Andrew Doughty is the famous author of the widely popular Hawaii Revealed series including Kauai Revealed, Oahu Revealed, Maui Revealed and the Big Island Revealed. He moved to Kauai many years ago after he fell in love with the beauty of the islands and decided to never go back. He is known for his candid opinion on each of Hawaii's attractions, be it a restaurant, a helicopter ride, a beach or a resort. For the last two decades, he has managed to keep his identity anonymous so that his reviews can remain unbiased and only be influenced by his own opinions and thoughts. You can learn more about his beautiful journey at this link – About the author