How will COVID-19 affect my trip to Las Vegas?
As you can imagine, the disruption to businesses and the way of life in Las Vegas has been the same as it has all around the country. In Vegas, every company and every industry has responded in different ways but more importantly, they are constantly shifting their responses and the way they deal with things. So here's what we decided to do:
The reviews in our app were all done just prior to when the pandemic hit. We also rechecked details with companies after Las Vegas reopened. As companies work their way back, their goal is to return to life and the way they do business just like it was when we anonymously reviewed them before the madness started. Some will get there faster than others. Some may find they can't and throw in the towel. In our app, we have the ability to seamlessly update each and every record in real time without you having to do anything. So consider this app a living, breathing guide that will be constantly changing and morphing as reality changes. We'll do our best to keep up with the changes, but if you come across differences from what we say, please send us feedback and we can instantly let other app users get the benefit of your observations.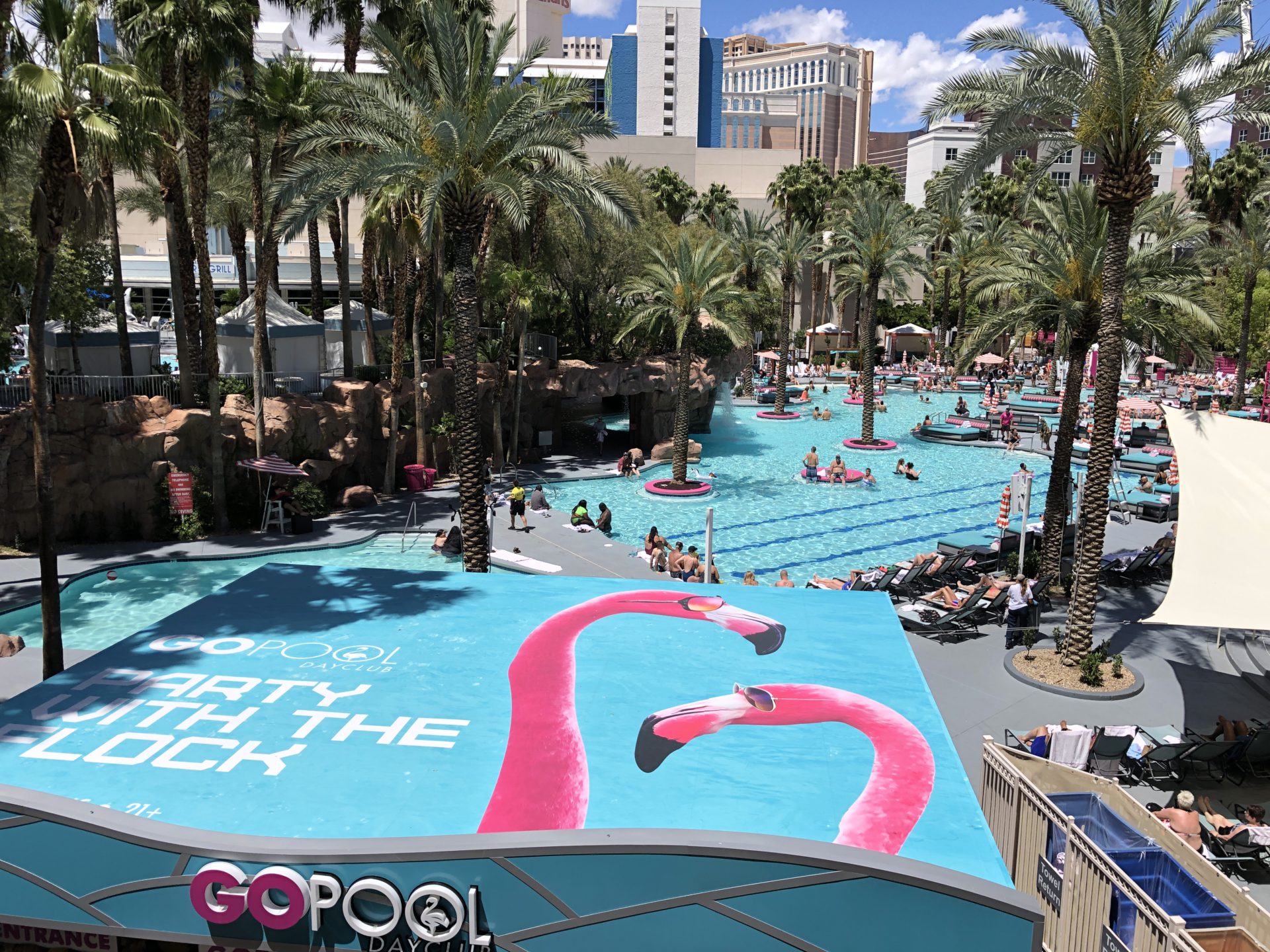 Things may look different now than they did a few months ago, but we've been doing our research to write the most accurate reviews we can.
An example of what we are encountering—we called Palace Station about the FEAST buffet. The recording described exactly what we say in our review from when we personally visited it and ate there. We hung on the line and and spoke to the hotel operator and explained that the recording was very detailed and asked if they are open. She told us no and was surprised the recording was not mentioning that. Their website no longer lists FEAST, but she told me they would be back—just not sure when. Multiply this over a thousand businesses that we reviewed and you can see that we have our hands full trying to get everything right. So if in doubt, make sure you talk to an actual person at whatever business you want to go to.
Have fun, stay safe and enjoy your time in Las Vegas.
What's open… and what isn't
What's Been Reopened?
Nearly all types of businesses (with exceptions noted below) have been allowed to reopen. Most resorts and hotels, casinos, dine-in restaurants, retail shops, bars that serve food, salons, etc.
What's Not Reopened?
Most dayclubs and nightclubs are not open yet, but a lot are at reduced nights/hours and capacity. Also, within resorts, not all restaurants will be open, and those that are open might have reduced hours/days. Poker rooms will also probably be closed during your visit. Finally, large shows might not be available to you. In our Shows section, we have "Book Now" buttons that will allow you to explore whether they are taking reservations during the time you plan to visit.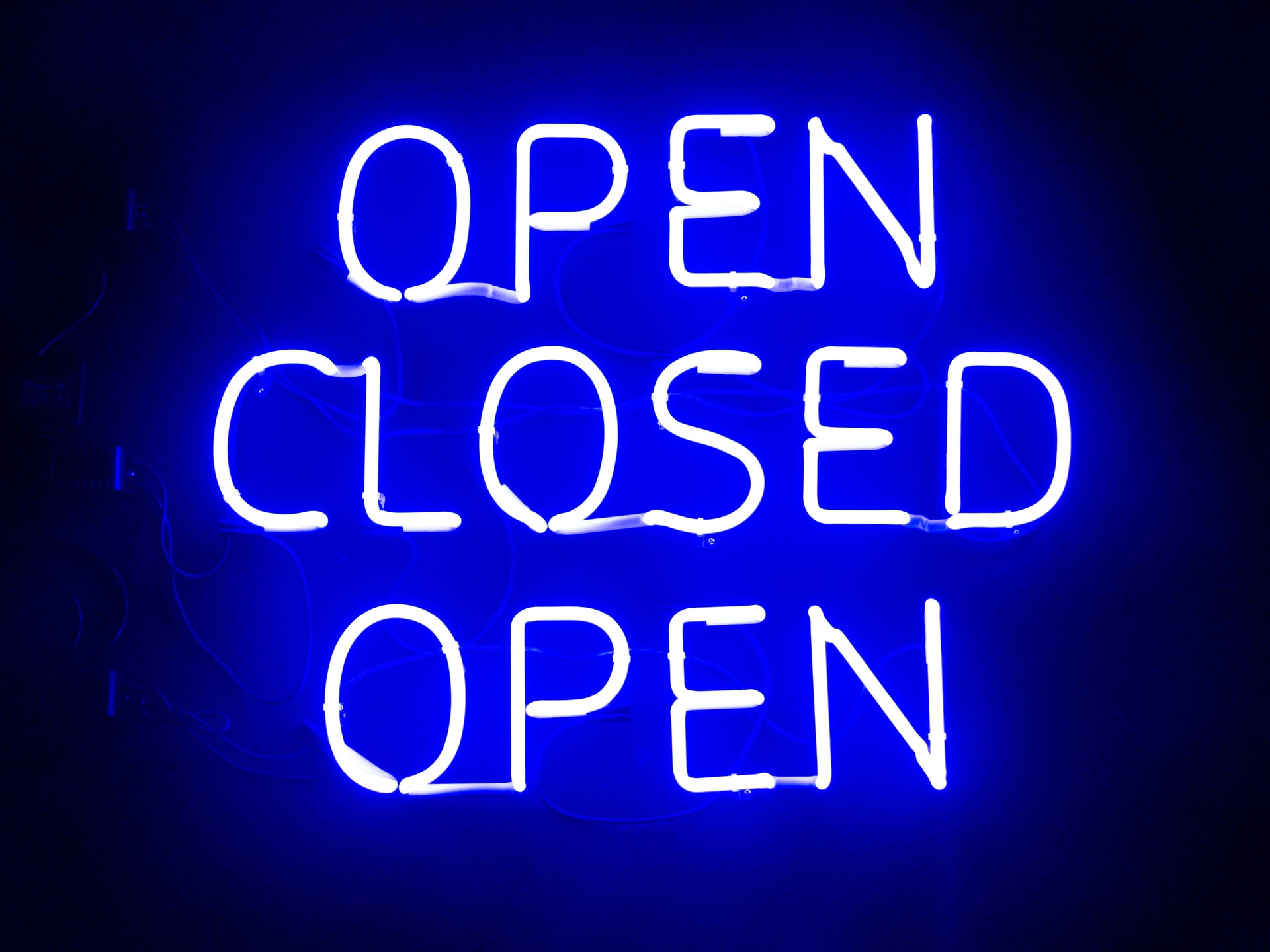 Las Vegas isn't 100% open… yet. But it's getting there.
What's the story with masks?
By order of the Governor of Nevada, "Effective June 26, the state of Nevada required the wearing of masks or face coverings that cover both the nose and mouth for all Nevadans and visitors when in a public space. The mandate includes exemptions for those with medical breathing issues or disabilities that make mask use impractical, as well as for children ages 2–9. Businesses have the right to ask any patron to leave if they are not following the directive."
Although that's the law and business workers are diligent about face coverings, you may be surprised at how many visitors in public are not wearing masks.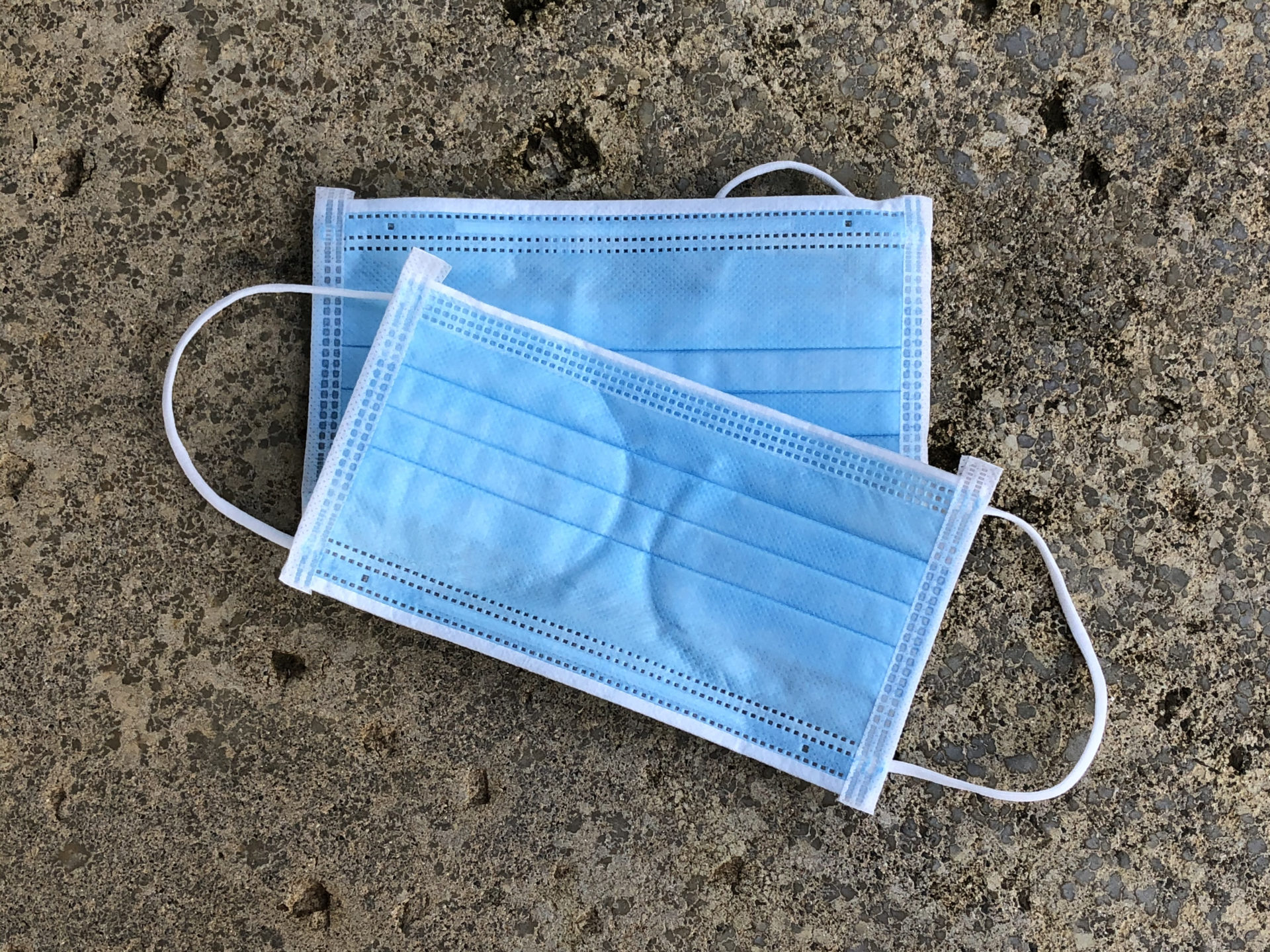 Whether you're heading for a night out on the town or just looking at hitting the slots, this is one accessory you need to remember.
How businesses have changed
Casinos
Casinos were not designed to space people apart, so the operators are trying various things to maintain social distancing and different resorts use different techniques. But there are some universal practices. Expect some slot machines to be turned off or for chairs to be more sporadic to keep people apart. Gaming authorities set limits of six players per craps table, three per blackjack table, four per roulette or poker table. The goal is to have casino occupancy at 50 percent of its normal limit. Expect lots of sanitizing to be ongoing including cards, chips and machines, though not every time they are touched. Hand sanitizing stations will be prominent. Expect all dealers to wear masks and to insist that you do too, but you may be asked to briefly lower them for the ubiquitous casino cameras. Casinos have always relied on video surveillance to protect themselves from fraud, and masks no doubt make their security folks very uncomfortable.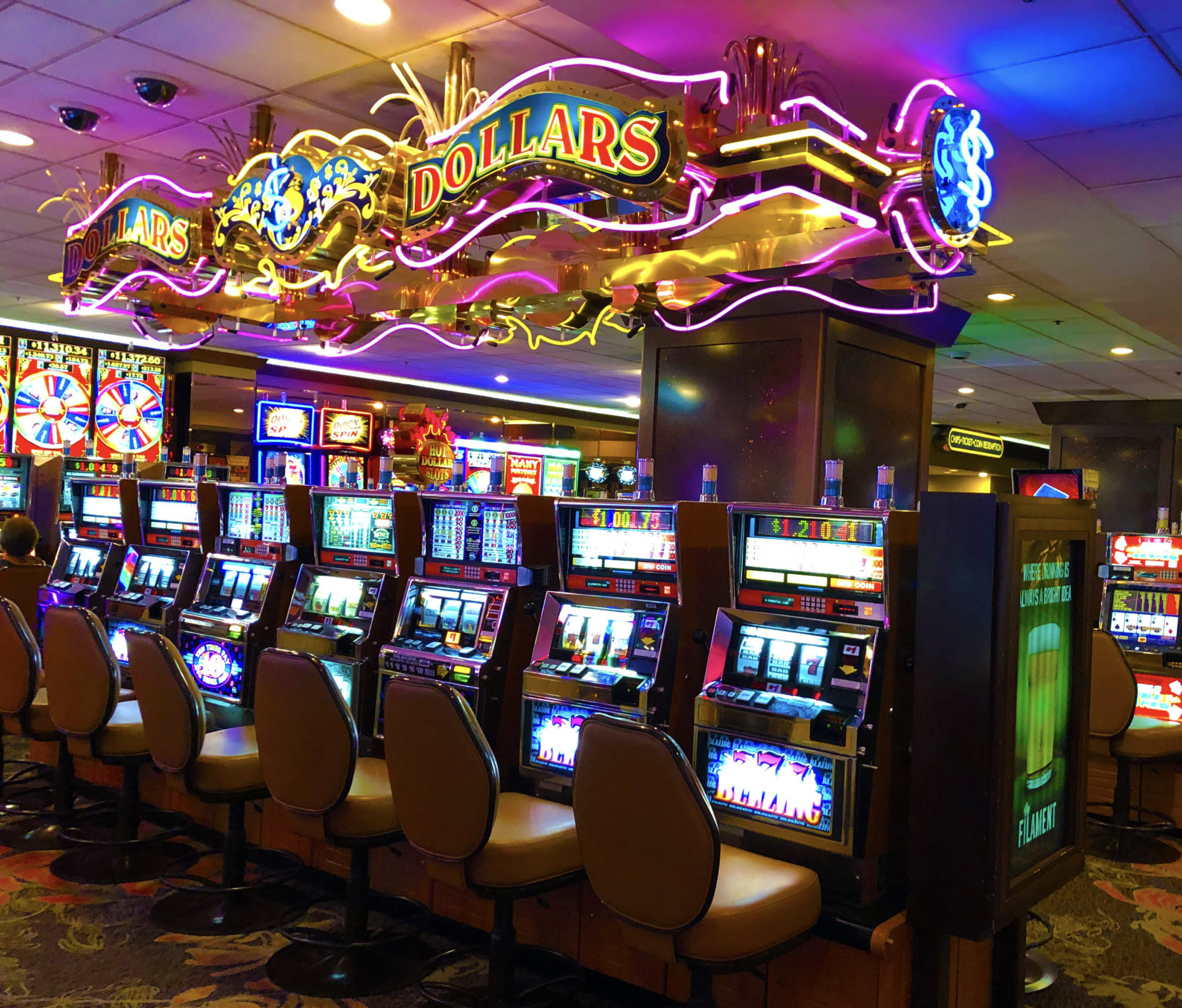 The casino probably won't be entirely empty, but you can expect some empty seats.
Restaurants
Most restaurants have reopened to dine-in business and have implemented many of the safety practices that are common around the country. Hours will be ever-shifting—we list their hours as they are supposed to be but the truth is, their business hours sometimes shift on a daily basis. Most require a reservation for now.
Buffets
Buffets became a fixture in Vegas, but to be honest, they were being emphasized less and less even before the pandemic. Today, the safety problems inherent in buffets has eliminated many of them and changed those that remained. Rather than congregating around a clump of dishes, expect employees to bring the food to you. In general, buffets will be a moving target for now.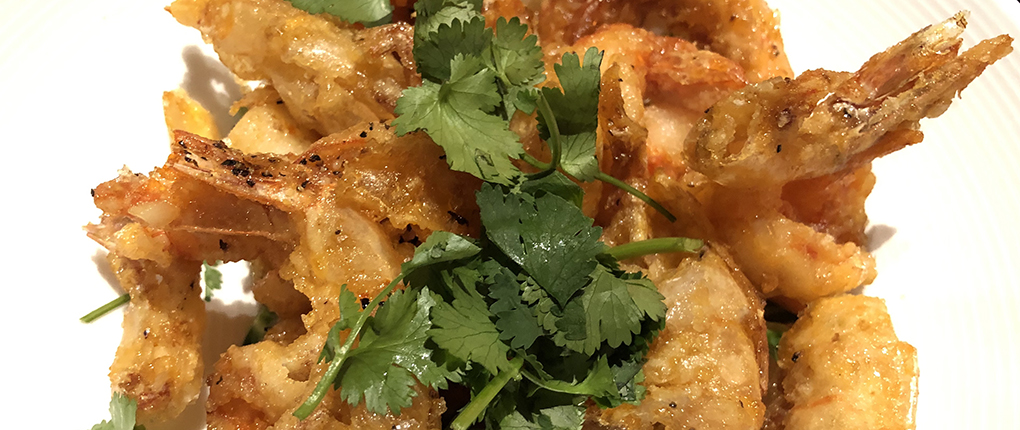 Some business practices have changed, but at least the quality of  food is consistent.
Shows
Most shows have reopened. In our Shows section, we have "Book Now" buttons that will allow you to explore whether they are taking reservations during the time you plan to visit.
Nightlife
Most pulsing nightclubs and dayclubs Vegas is famous for are closed or open at reduced hours/nights and capacity. Bars that serve food are open but may require a reservation. Nightlife is a unique challenge because oftentimes the objective of night time partiers is to cozy up to strangers and, of course, that is what officials are trying to avoid. Vegas is still a spectacular place at night, but nightlife activities that many visitors seek out may have to wait for now.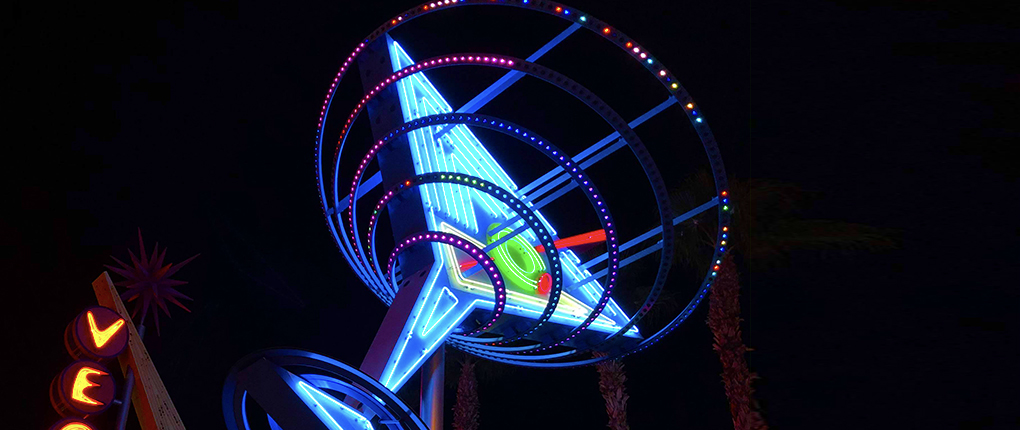 Dance floors are looking pretty vacant these days, but bars that serve food are still open.
Swimming Pools
Most of the resorts reopened their pools when they reopened their resorts, but with changes. Most are limiting the number of people who can use the pools and are spiking the waters with extra chemicals. Also, those massive pool parties that Vegas is known for are not happening for the foreseeable future. From a practical standpoint, Vegas resorts tend to close their pools during cooler months anyway, so the COVID-19 effects on pool operations will be a bit muted until the spring of 2021.
Activities & Attractions
Most attractions have reopened with new procedures to deal with social distancing. You can still do nearly all the things in our activities, adventures and attractions sections though some, such as water parks, will have reduced occupancy requirements. Some activities, such as virtual reality operations might still be closed, and others, such as escape rooms might suddenly require reservations. So it's best to contact activity companies before heading out to them.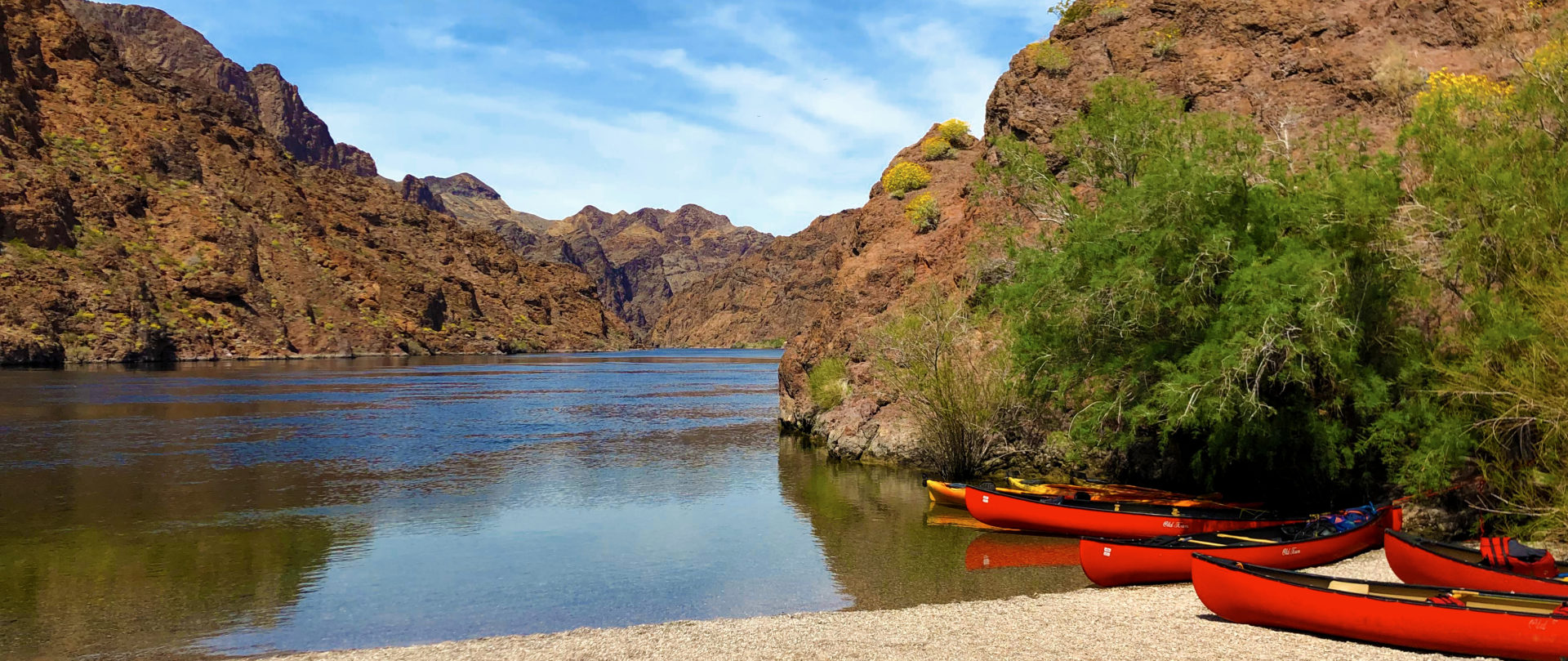 Some things just don't change—Vegas' great outdoors, for example, are as welcoming as ever.
Hotels & Resorts
Most resorts in Las Vegas have reopened and to be honest, most of the changes are in your favor. Because resorts and hotels are so eager to get you to stay, some have waived resort fees and other ways they typically enriched themselves during busy times. Our reviews mention the fees as they were and will be again. Room rates have also been reduced to lure you back. Resorts on the Strip have brought back free self-parking, replacing the confiscatory fees they were charging pre-COVID, but don't expect to be able to get valet parking for the time being. Whether it's to keep visitor density down or just reduced demand, many resorts are keeping some wings closed for now.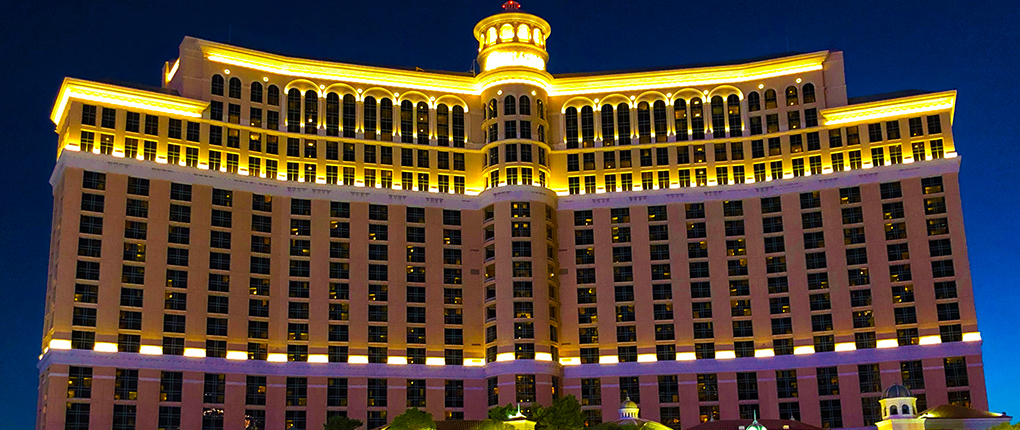 Most resorts are open again, with a few changes.
Excursions
Vegas is about more than just Vegas. It's also about the excursions you can do from there. Whether it's snow skiing, power boating, ghost towns or visiting state and national parks, the excursions chapter has a lot of cool places to visit and fortunately most are open and available.
Sightseeing
You'll be able to walk the Strip and slip inside resort after resort, taking in the sights such as the Fountains of Bellagio or the erupting volcano at the Mirage. You be able to wander down Fremont Street with the dazzling overhead shows that made downtown famous and grab a drink while watching street performers. Sightseeing in Las Vegas hasn't changed as much, it's just that you'll be doing it in a mask.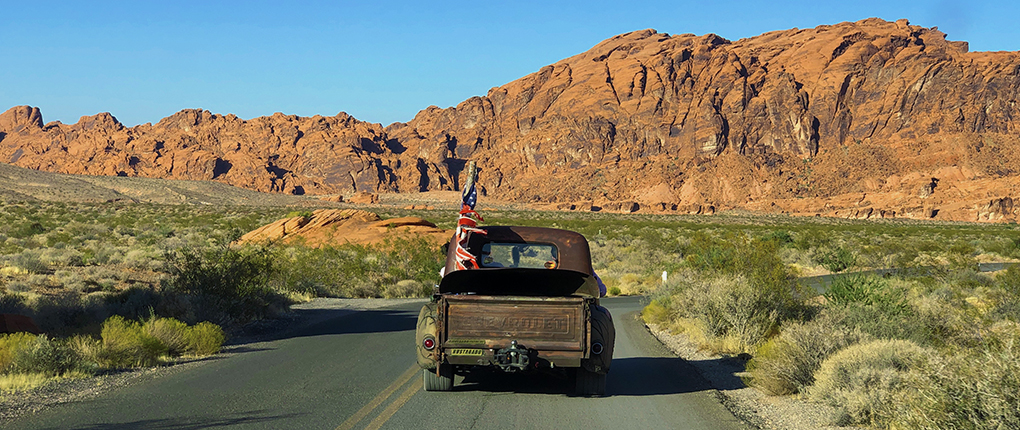 Las Vegas is still serving up beautiful sights and awesome excursions in spades.
So there you have it. Vegas is open, and you will find businesses hungry and eager to have you. Our Las Vegas Revealed travel app (coming soon!) will have updated information that reflects many of the changes as a result of COVID-19. Nothing in this blog is carved in stone. So many things here are a moving target and hard to predict. (Kind of like 2020 as a whole, huh?) But as things change, we will update it all here. Otherwise, be safe and enjoy your trip to Las Vegas.