The Hawaiian Islands are home to some of the rainiest spots in the world. The windward mountaintops of Kaua'i, Maui and the Big Island of Hawai'i all can see more than sixty feet of rain fall in a year. Despite the dry, drought-like conditions some of the islands are experiencing, it rains everyday at least someplace on the islands. This is especially true during the winter season, when many visitors come to escape the snow and cold of the continent. You're bound to have rainy days during these months, but you don't have to be hotel bound when it falls. Here's our some of our favorite things to do (besides imbibing in a mai tai) during rainy days in Hawai'i.
Atlantis Submarine Tour, O'ahu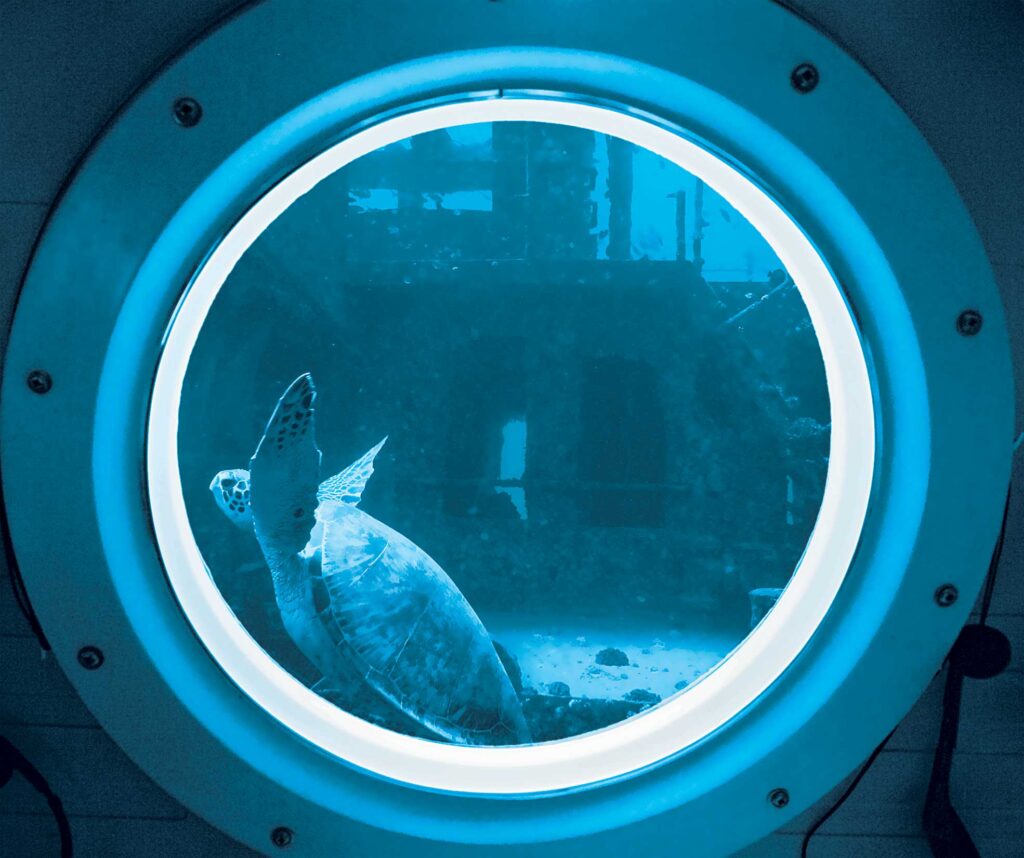 If you want to see the undersea world and refuse to get wet, dis is da buggah. Atlantis Submarine operates two subs offshore and is one of our favorite things to do on rainy days in Hawai'i. Although they also operate on the Big Island, we think their O'ahu tour is the best because it visits sunken ships, a plane and some artificial reefs. In fact, their dive site, which goes deeper than 100 feet, is a popular SCUBA site, so if you go in the morning, you might see divers out your porthole, climbing over the shipwrecks. This is the opposite of an aquarium—this world belongs to the fish, and you are the oddity. Kids like it, adults like it, and even certified divers like us enjoy it. Claustrophobics will probably be too busy staring through the windows to be nervous. Wear a bright red shirt, and watch what happens to its color on the way down. Also, you have to descend (and later ascend) a ladder with a line of people behind you to get into the sub. Why am I mentioning this? Let's just say that ladies may want to leave their skirts back at the hotel.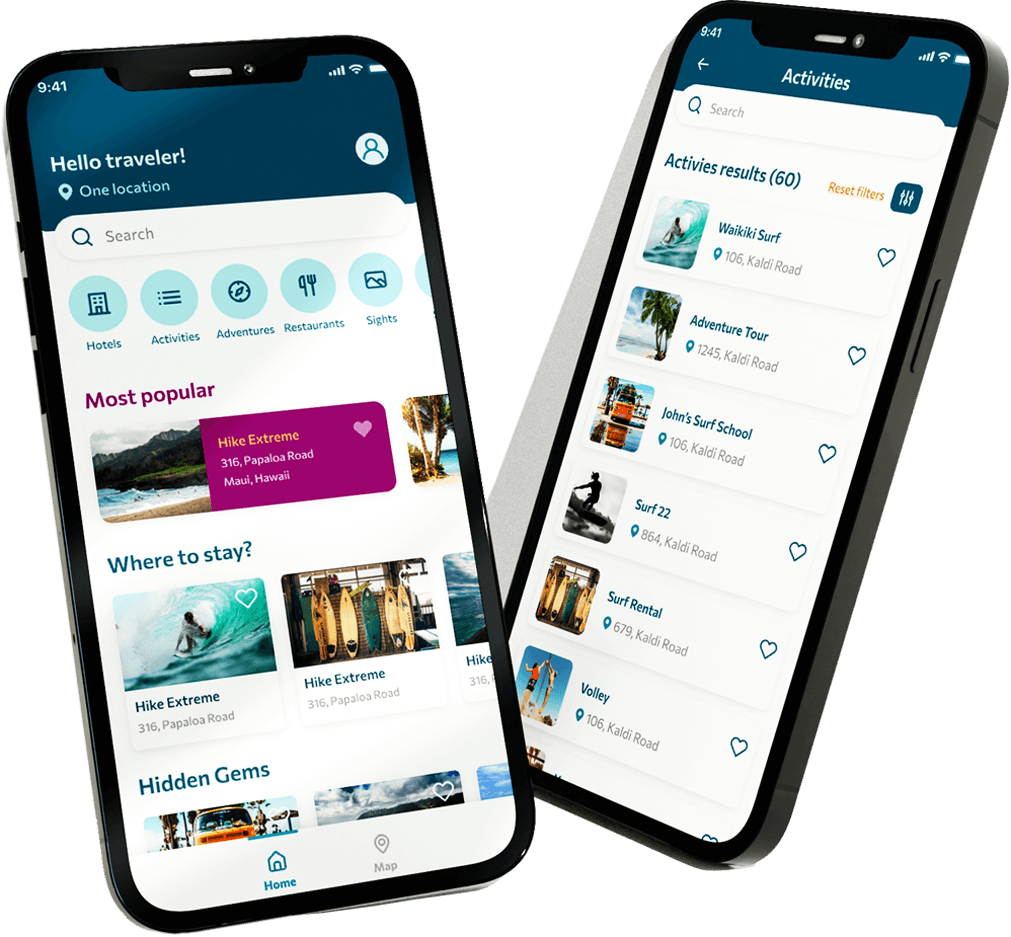 Kipu Ranch Adventures, Kaua'i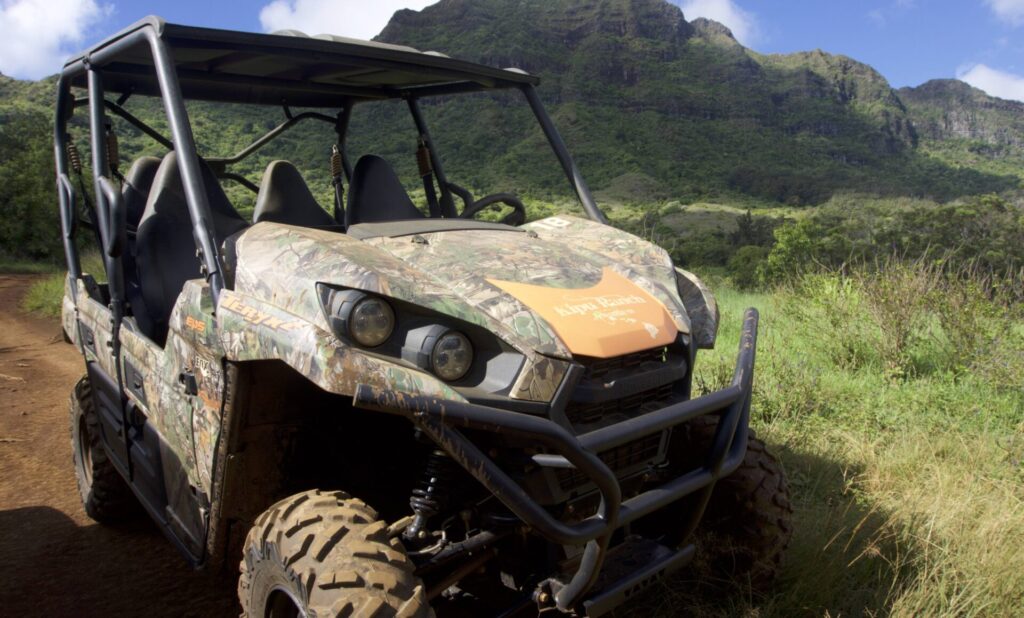 One of the great things about ATVs—they're even more fun in the mud. Kipu Ranch Adventures is our favorite ATV tour on Kaua'i. They go rain or shine, the scenery is the nicest, the vehicles (Kawasaki Teryx 4s and Mulepro FXTs) are top quality and their guides are the most customer-oriented. (If it's raining, you'll be unrecognizably caked in mud by the end.) Their most popular tour is the Off-Road Ranch Tour. During the 3-hour tour you're treated to the lump-in-your-throat backdrop of Ha'upu Range along the pastures. They'll descend into woodsier areas, along the stream where Raiders of the Lost Ark was filmed (bring a swimsuit and water shoes in case you "fall" in), and they usually end up at a viewpoint almost no one on Kaua'i ever gets to see—the hidden valley and beach of Kipu Kai from the road that drapes across the mountain. (Because it's private and closed, we never thought we'd get to see this sight.) Their machines are ridiculously stable (you'll get a demonstration), and they run their tours well. Their training is excellent if you're new to ATVs. You won't be allowed to totally cut loose on your bike, but it's a fun way to see exceptional scenery. If you don't mind getting dirty, this is one of the most thrilling things to do on rainy days in Hawai'i.
Explore Caves and Lava Tubes, Big Island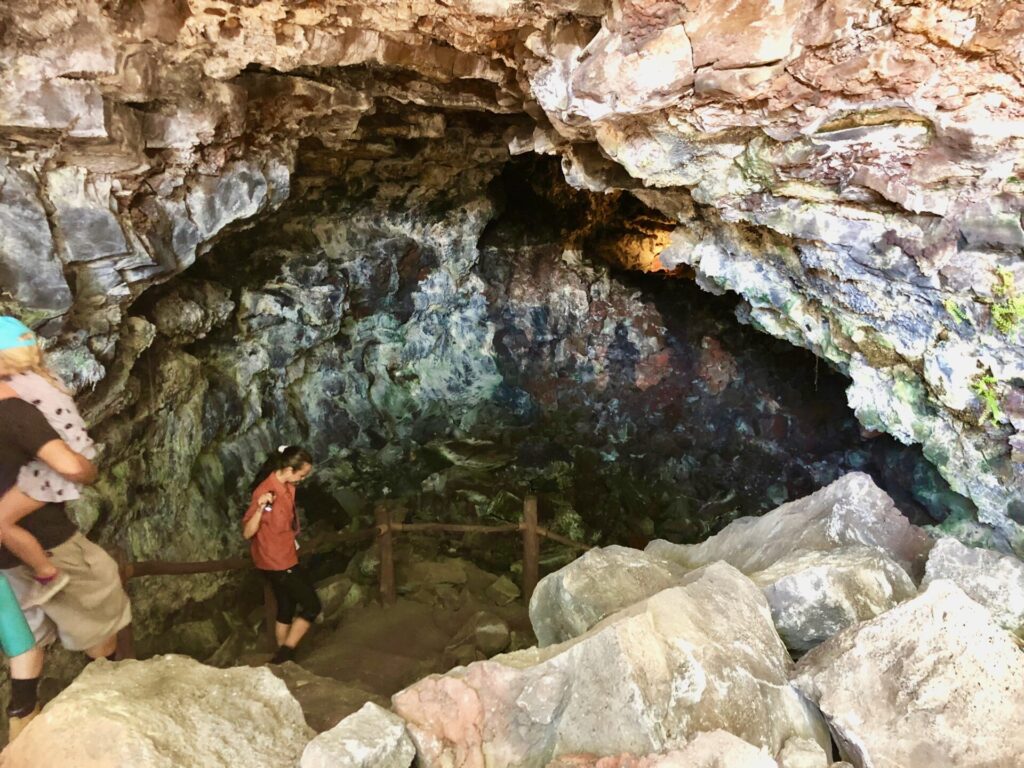 While you won't exactly stay dry, this is a pretty unique thing to do on rainy days in Hawai'i. The Big Island is the land of lava tubes. Lava tubes are a characteristic of young, growing islands. And they don't get any younger than the Big Island. In our travel guides and apps, we've identified some lava tubes that you can hike through on your own. If that prospect seems too much trouble or too risky for you, there are guided lava tube hikes that you may want to consider. Our favorite guided tour is with Kula Kai Caverns in Ka'u. They have a reasonably priced, hour long tour that takes place in portion of the cave that's lighted. It's less physically demanding but lacks the punch of the longer tours. For those longer (and pricier) tours, they take you to a harder-to-reach portion where you get to walk in the footsteps of the ancients. In days of old, living in Ka'u was hard, and finding freshwater was even harder. Hawaiians used to place hollowed-out gourds to catch water from the dripping ceilings, and some of their remains, including burned-out torches, gourds and spent kukui nuts (for lamp oil), are still evident. There is nothing else like this in Hawai'i, and the owners are serious cavers who have a passion for conservation.
Shopping at International Marketplace, O'ahu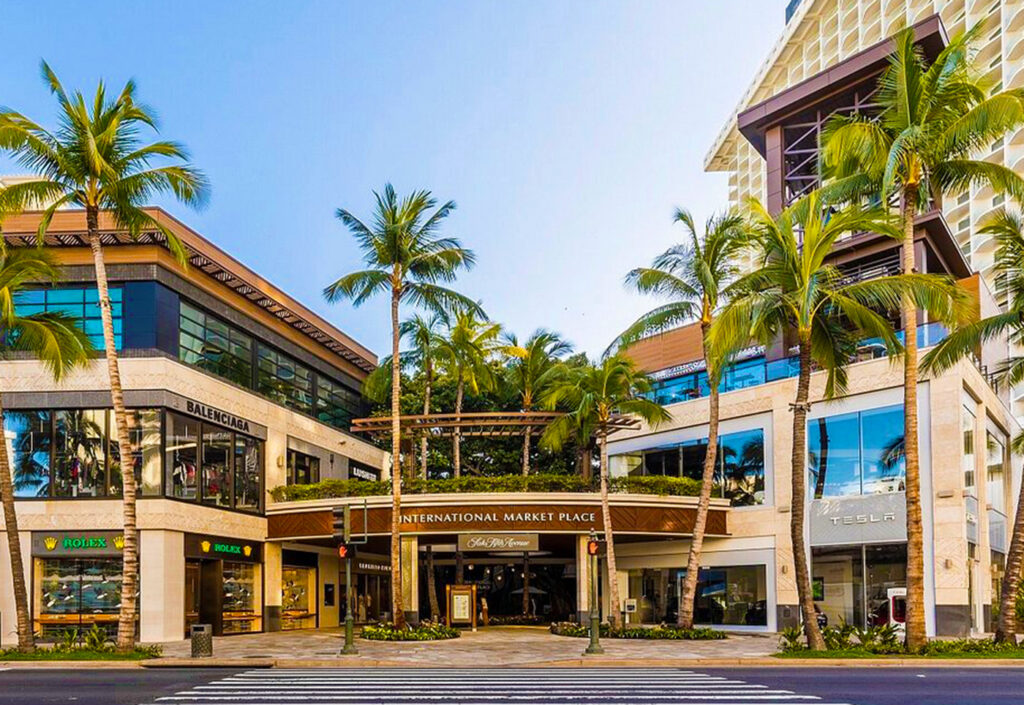 A classic thing to do during rainy days in Hawai'i is looking for souvenirs. Shopping is literally everywhere around Honolulu. One of Waikiki's most iconic shopping meccas is the International Marketplace. Opened in 1957, this has always been the place to get exotic yet cheap items perfect for souvenirs. It closed in 2014, and the landowners reopened it in 2016. Those who knew it before will be comforted to know that in their attempt to retain the same heritage, the landowners made certain to retain the same—vowels and consonants—in the new version. That and the glorious banyan tree. Otherwise, it bears no resemblance to the original. It's now a place to buy $400 flip-flops and other high-end adornments. Those who lust after those flip-flops, rejoice. If you miss the $2 hula dancers made in China that wiggled on the dashboard, you gotta look elsewhere now.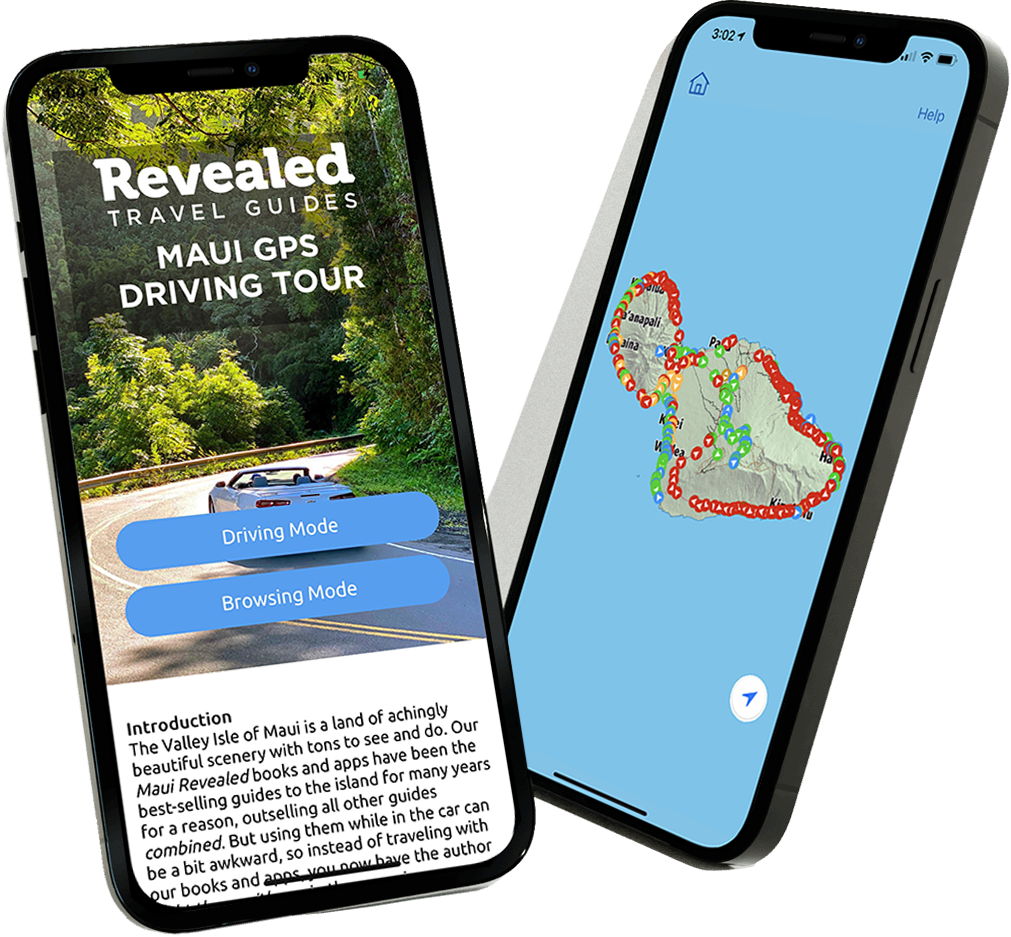 Maui Ocean Center, Maui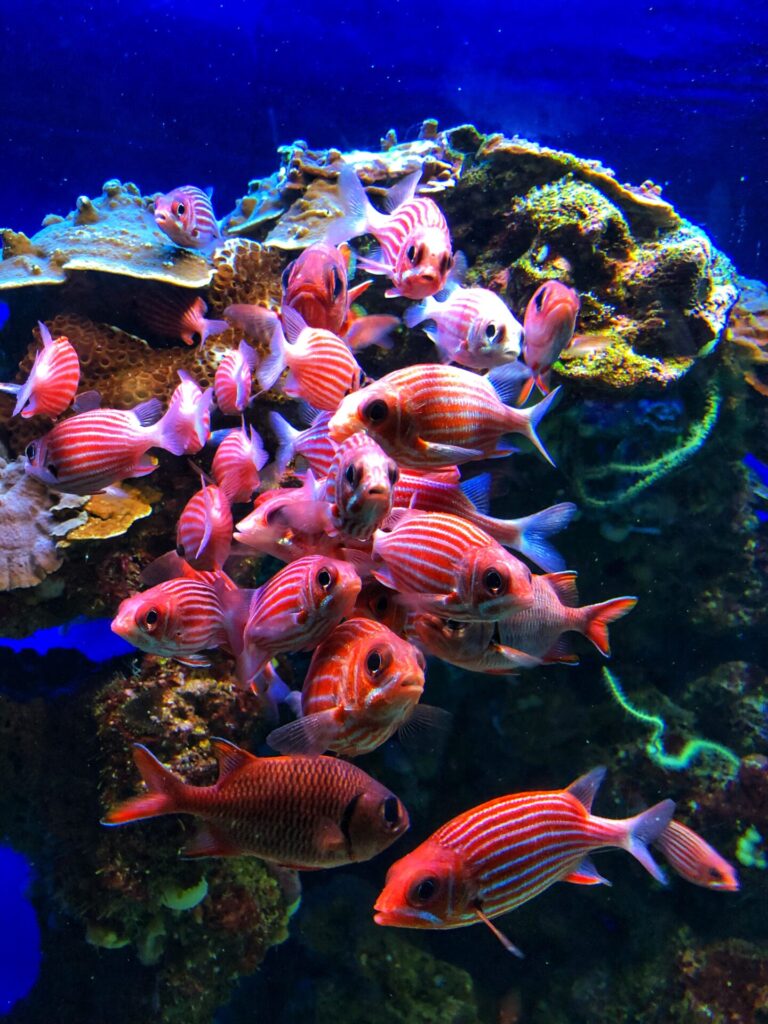 If you're visiting Maui, going to Ma'alaea usually means one of two things—you're going to the harbor for a boat tour, or you're checking out the aquarium. Maui Ocean Center is one of Maui's big attractions and is definitely worth a stop. Opened in 1998, this is a relatively small (compared to some mainland aquariums) but extremely well-done aquarium. The living reef exhibit has a fantastic collection of fish found around the Hawaiian islands, and the sea life seems remarkably well cared for. Turtle Lagoon has lots of honu (the Hawaiian word for turtle) roaming around that you can view from above or from a glass wall below the surface. Elsewhere a glass tunnel passes right through a large tank, complete with sharks. Stop in the tunnel's center, and watch the sharks pass right beneath the glass floor. Check out the 3D show, Humpbacks of Hawai'i. Shown in a 58-ft. diameter sphere (the size of an adult humpback), you end up face-to-face with the behemoths in a way you could never experience out in the ocean. It's only 15 minutes long and it's a cool experience. The gift shop has a surprisingly fine and vast assortment of gift items, many locally made. It's one of the more impressive gift shops we've seen on the island. This is one of the most popular things to do on rainy days in Hawai'i, and it can get crowded.
Get Cultured in Hilo, Big Island
Hilo is a charming mix of old and new Hawai'i. Once a thriving town bolstered by limitless sugar revenues, the demise of the sugar industry has kept Hilo in a time warp. And that's the charm. There's lots to see and do on rainy days in Hawai'i's Big Island. Just off Waianuenue Street, the Lyman Museum is worth a stop. The Earth Heritage exhibit alone justifies the admission. They have Hawaiian history displays and tours of the Lyman missionary house (built in 1838, it's the oldest framed building on the island). If you're traveling with kids, stop into Mokupapapa Discovery Center. This small learning center has some nice displays about the history, science and marine life of the Northwestern Hawaiian Islands.The Pacific Tsunami Museum is in the old First Hawaiian Bank Building. (You sit in the old bank vault while they show a movie of the tsunami.) It's small and mostly self-guided, though the docents there are helpful. Lots of photos, and you'll leave with a good understanding of what a tsunami is—and why it's not really a wave. Near the university is the 'Imiloa Astronomy Center, a good hands-on exhibit for kids and a pretty cool planetarium that will make you dizzy.