Got a snorkel? Got a mask? Cool, 'cause we're diving into some of the best snorkeling spots on Big Island. If you've got fins and a sense of adventure, you're about to embark on an aquatic journey.
My Favorite Snorkel Spots on the Big Island
Kealakekua Bay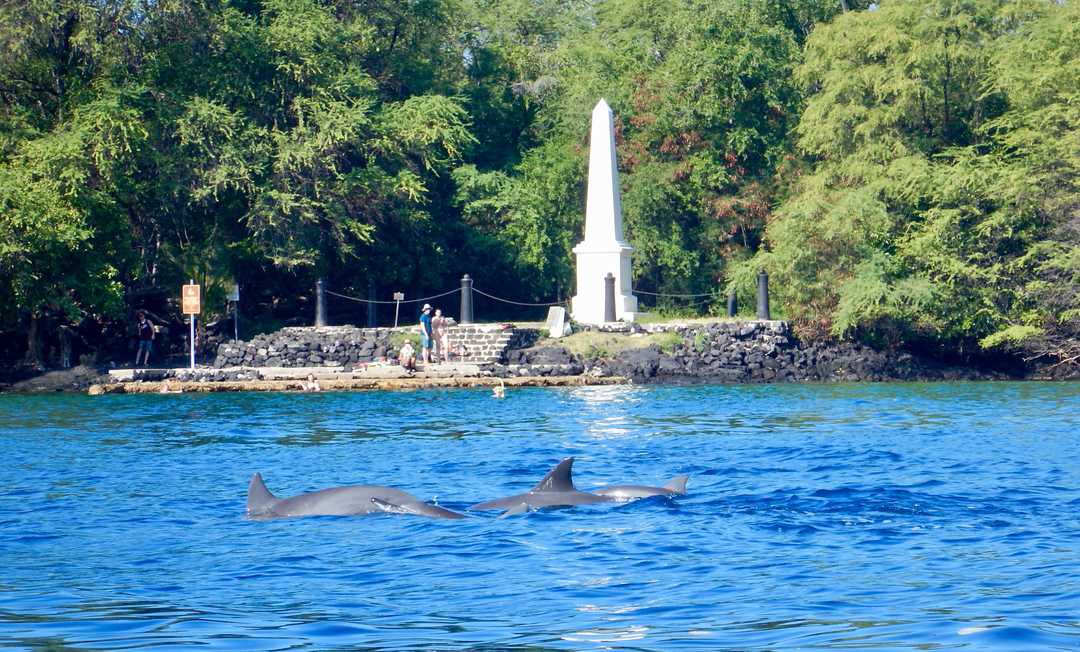 Beyond the vibrant marine life and the dazzling coral, Kealakekua Bay whispers tales of yore. Heard of Captain Cook? Yeah, this is where his journey kinda, um…ended. History and stunning underwater views? Sign. Me. Up.
Place of Refuge (Two Step)
Clear waters. Lush coral gardens. This spot offers easy access (literally, two steps!) and rich marine life. Remember to respect the historical significance of the area. Dive, but also reflect.
The snorkeling just north of the boat launch (at a place commonly called Two-Step because of its easy entry) is incredible. Perhaps even as good as the more difficult-to-reach Captain Cook Monument at Kealakekua Bay, making it some of the best in the state when conditions are good, though it's deeper. Lots of coral. Offshore from Place of Refuge, there is a small cave where a 6-foot reef shark often rests. Don't worry,he's not a man-eater—yet. Very little sand here, but people lie on the hot black lava rock to warm up between rounds of snorkeling.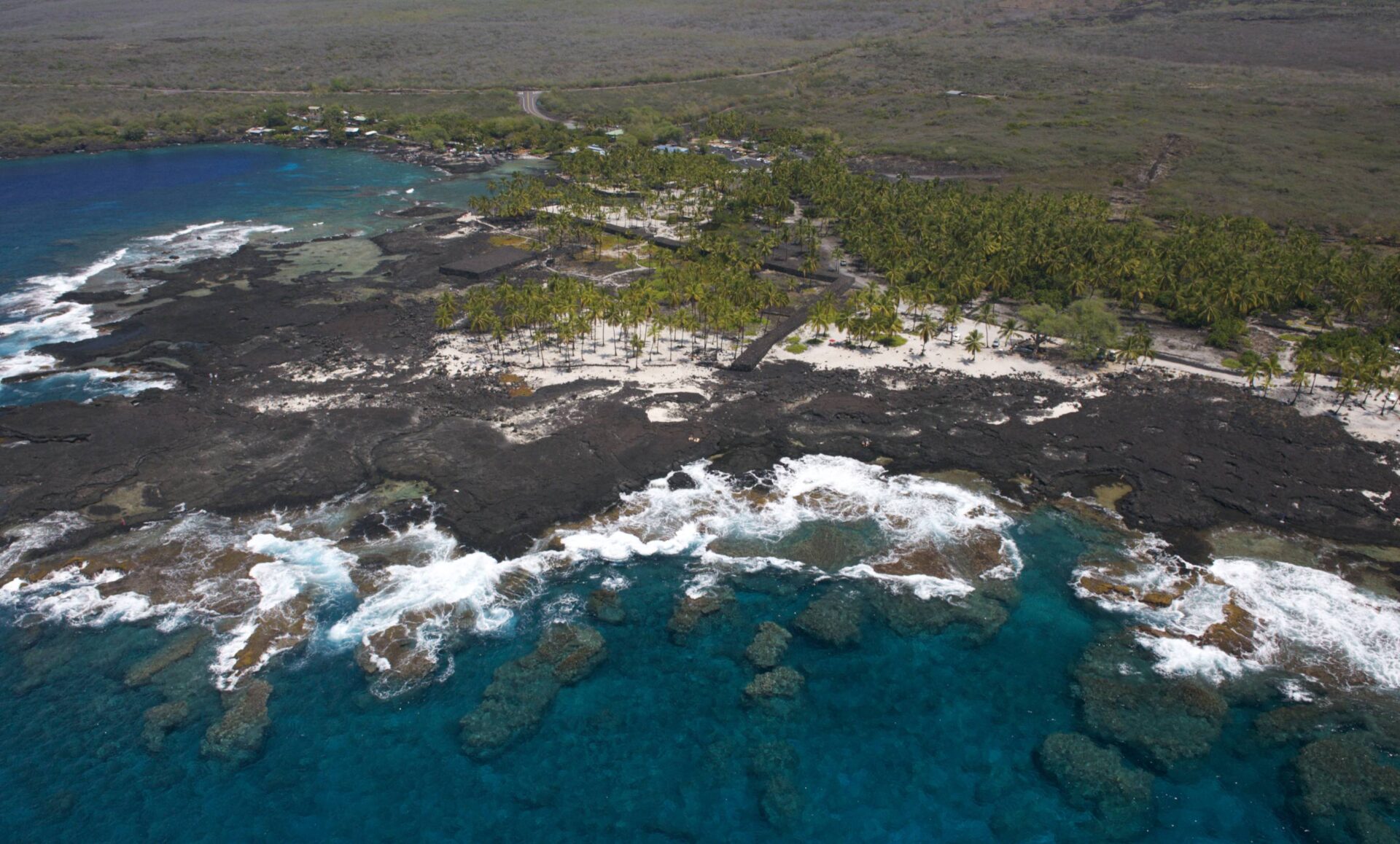 Trust a Boat Tour: Explore the Unexplored
Don't just stick to the shore. The vast ocean hides gems that can only be reached by boat.
Hidden coves, secret snorkel spots, and maybe even some manta ray night dives? Boat tours can offer unique experiences, ones that aren't accessible from the shore. Expert guides, secret stories, and snacks? Heck yes!
By the way, as you're driving around the island, you'll see a lot of beautiful beaches off the main highway. We talk about many of them in our driving tour, so we can tell you about what they're like, and what you'd expect if you visit them.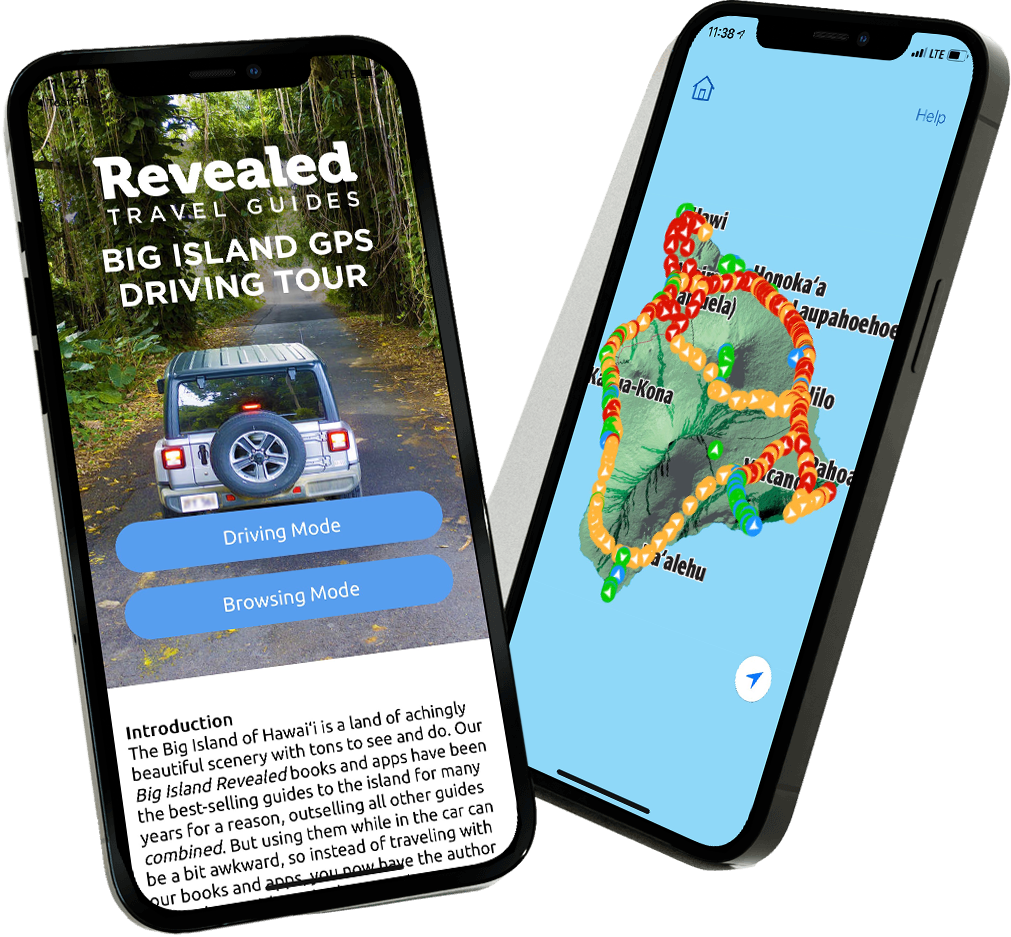 Fair Wind II uses a 60-foot power catamaran to bring 100 or so people on snorkeling tours. They leave from Keauhou Bay, 7.5 miles north and stay tied to their mooring for a couple hours. While they're moored, people make good use of the short waterslide, high dive platform and cash bar. You motor along at a leisurely 10 mph the whole way, which is great, but the boat trolls most of the way, far enough from shore that you won't see many coastal features. This is a good tour overall, especially for families with young kids and those wary about the ocean.
Sea Paradise is another option. It's 45-foot sailing trimaran that leaves from Keauhou Bay. They attempt to sail on every trip if there's wind. With juices and muffins in the morning, sandwiches, soft drinks and cash bar at lunch, a friendly staff and good boat, this is an easy trip to recommend.
Kahalu'u Beach Park: Turtle Central
Kahalu'u is one of the nicer snorkeling spots on the Big Island. It is often teeming with fish and offers more variety of sea life than any other easily accessible spot in Kona. Among the many fish present are wrasses, parrotfish, convict tang, porcupinefish, needlefish and puffers, as well as the occasional lobster, eel and octopus. Outside the reef you may occasionally see deep sea life, such as tuna, marlin and dolphin jumping about. When you first enter the water you might think, "What's all the hubbub about?" Well… it's about 100 feet offshore.
Your odds of swimming with turtles are probably greater here than anywhere else on the island. The best way to keep a turtle from fleeing is to act disinterested—like you don't give a flying fish. (Ooo, sorry.) If you scope him out, he'll run off. If you pretend to eat the same grasses he eats, you aren't a threat. Exceptionally large mixed schools of fish sometimes congregate just outside the reef, but you expose yourself to the possibility of being strained through the reef—better stay inside unless it is real calm or you are real confident.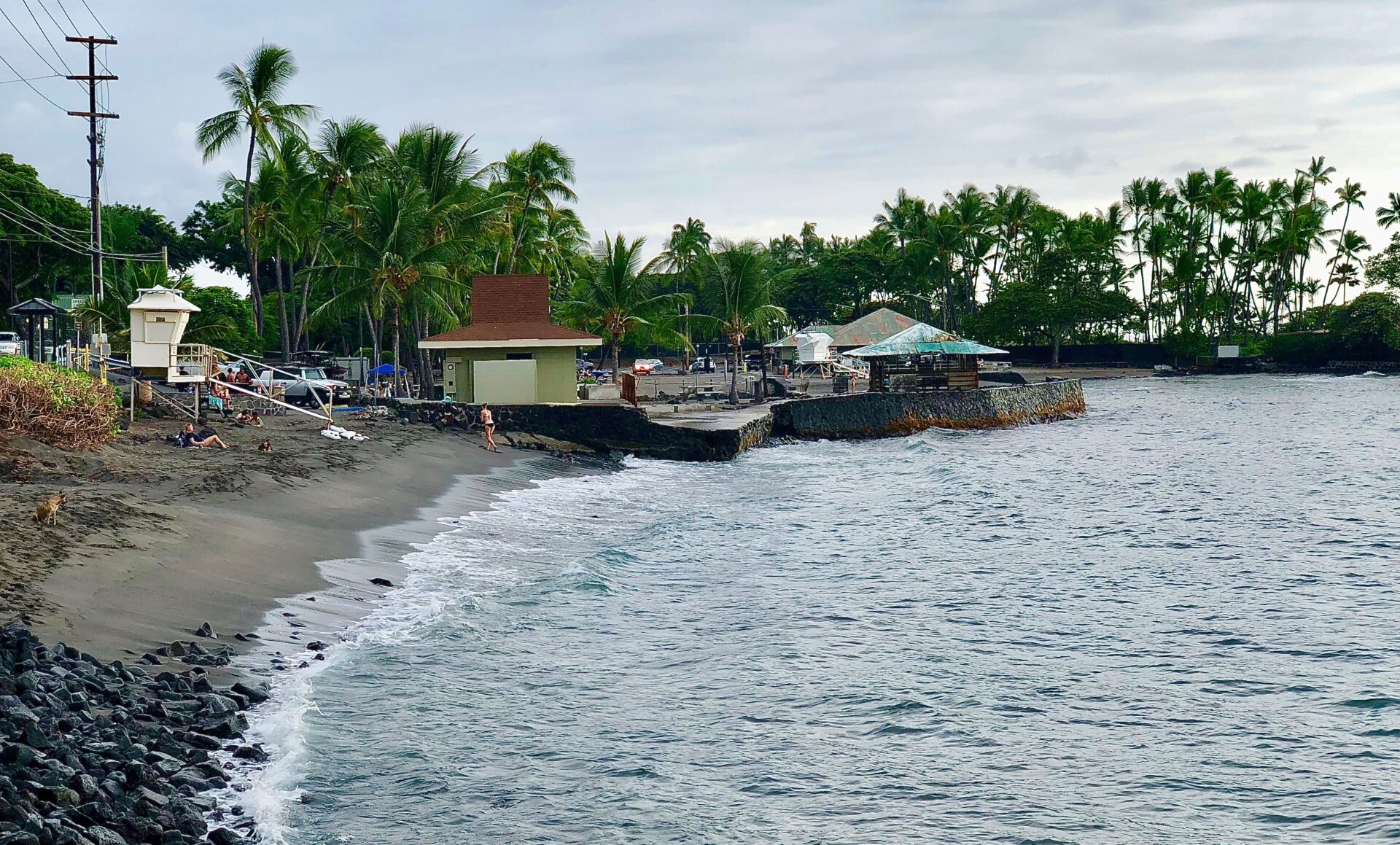 Some Top-Notch Snorkel Advice
Buddy System:

Never snorkel alone. Take a buddy. Share the wonder.

Respect:

These marine environments are delicate. Look, don't touch. No souvenirs, please!

Safety First:

Know your limits. Monitor the weather. And always, ALWAYS listen to local advice.
Get Ready for Some Underwater Adventure
From bays echoing with history to golden sandy shores, the Big Island is a snorkeler's dream. Dive into stories, swim with ancient creatures, and explore hidden coves.
Your snorkeling adventure awaits! Whether you're a seasoned snorkeler or someone who just bought their first set, the Big Island has something for everyone. Gear up, dive deep, and discover the wonders of the Aloha waters.