There are two towers here—the Kealohilani tower is closest to the ocean, while the Paoakalani tower is more of a walk to the beach. Both towers are named after Queen Lili'uokalani's summer homes. Literally translated they mean "heavenly fragrance". Rooms in both towers have bright splashes of color, are very comfortable, nicely decorated and have large lanais. They've thought of many special touches—reading lamps mounted to the headboards, ergonomic desk chairs for workaholics, and Marriott's Revive beds (for when you're done working or playing).
Their 6,000-sq.-ft. Royal Kaila Spa offers bone-melting services, a great waiting room view of the beach and even bridal gown rentals. There are cultural demonstrations all the time in the center of the lobby next to an enormous wood carving telling the story of the Hawaiian people in an abstract, modern style—very striking. Every day there are classes in the fitness center like yoga, pilates and zumba. Cabana chairs by the pool are $25 per day. This hotel has earned many "green" awards for their extensive recycling and eco-friendly programs, so kudos to them. All in all, an easy place to recommend.
Rooms (347–500 sq. ft.) are $415–$560, junior suites (555–674 sq. ft.) are $645–$755, suites (1,500–1,800 sq. ft.) are $806–$2,500.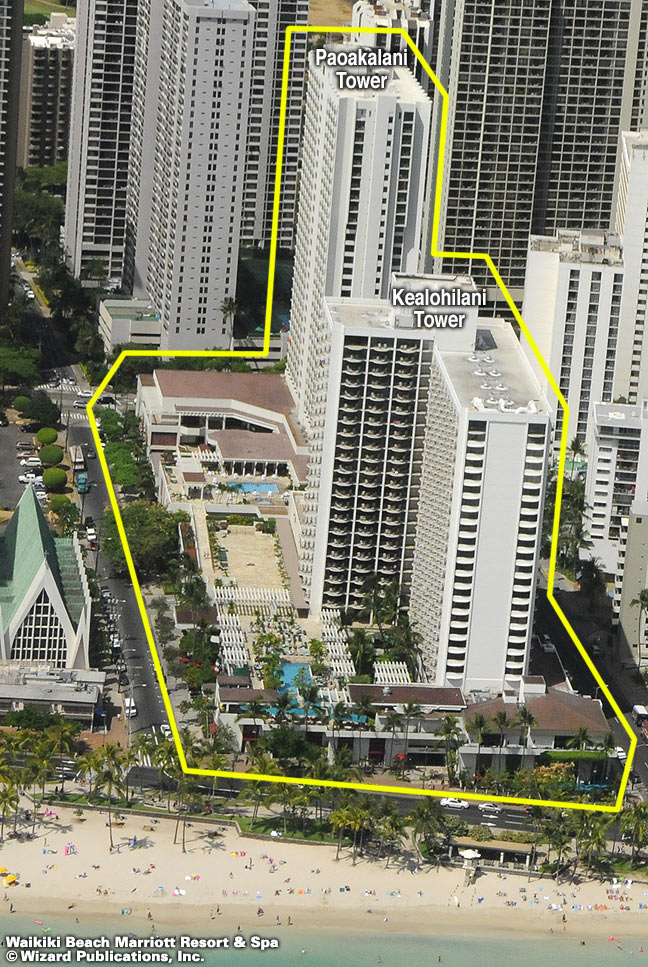 Address

(800) 367-5370 or (808) 922-6611


2552 Kalakaua Ave, Waikiki


Visit website
Our Location