Usually when we look at a renovated hotel, we can detect the bones of the previous property. In this case, the $60 million renovations to the old Aqua Waikiki Wave have made this property's lobby and pool area completely unrecognizable to us. In fact, the whole lobby, restaurant and pool area used to be the roof and office space. The transformation is remarkable, fun and relaxed. The whole design is based on 1950s Hawaii without being too kitschy. Many of the furniture pieces are actually vintage refurbished items from that era. There are hanging chairs scattered about and plenty of couches to plunk down on in the open-air lobby lanai. The staff runs around making sure you have everything you need, and they truly seem to enjoy their jobs while showing plenty of aloha.
The pool area is not big or deep (3 feet), mostly a splash pool with some lounge chairs in the shallow wading section. You can easily get drinks and food, and they come around with shave ice every afternoon. The chairs are very comfy around the pool, and for now the cabanas are free (though that may change, we were told). There is a large fitness room on site with all that you need to get your sweat on.
There is no "business center" on property, but they have personal tablets for use during your stay (they only work at the hotel—so no stealing), and you can use those to surf the net, watch Netflix, order extra towels or even print your boarding pass at the front desk. All of the rooms have king size beds, some even have two king size beds and daybeds as well. All bathrooms have large walk-in showers, no tubs.
They have special floors called Ho'okipa Access with rooms on the upper levels of the hotel, where they have a self-serve bar area with coffee and pastries in the morning and dry snacks in the afternoon. Since all the rooms are outfitted the same as other floors, we didn't see any real benefit to those levels other than a slightly better view, but you really aren't staying there for the views. Note that the regular floor rooms don't have a coffee maker (maybe because of the coffee bar on the lobby level). You get a gift basket with snacks and their signature "slippahs" in your room as part of the resort fee. If you need a different size, they have them at the front desk. There are books about Hawai'i in your room, such as Mark Twain's "Letters From Hawaii," and an 'ukulele that you can use for the free weekly lessons. (You can also buy the 'uke for $75 and take it home with you.) There is entertainment some nights in the lobby lounge/restaurant called Hideout.
All in all, a fun place in the middle of Waikiki. There are about seven room categories, but we narrowed it down to three to keep it simple. They are: rooms (328-479 sq. ft.) are $269–$509, suites (479–519 sq. ft.) are $339–$529, Ho'okipa Access level (328–515 sq. ft.) are $309–$549. Few pay these rack rates.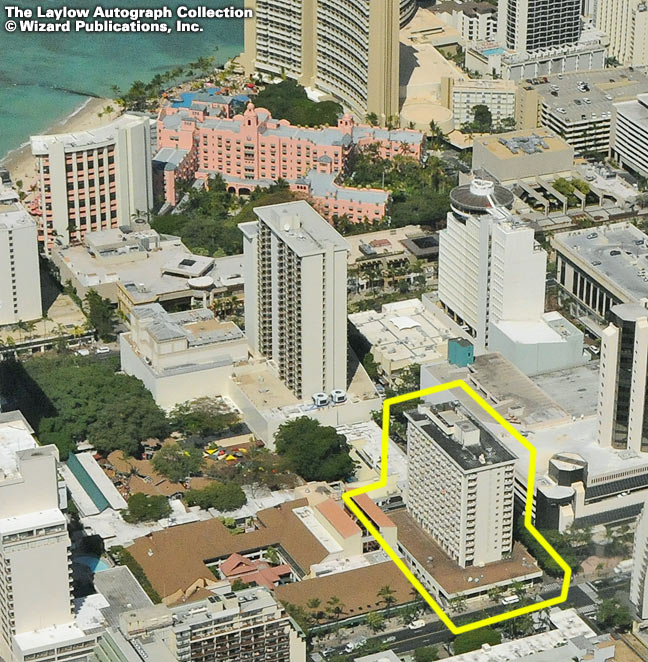 Address

(866) 913-6852 or ((808) 922-6600


2299 Kuhio Ave, Waikiki


Visit website
Our Location