This hotel has a long history from bad to better to finally arrived. The latest owners worked with designers to make good use of the original bones of the hotel. The result is a fun atmosphere, but it's ultimately overpriced.
The rooms are situated around a small oval pool whose message clearly spells out "Wish you were here" in tiles on the bottom. There are three large, comfy cabanas at the back of the pool area that go for $300 for two hours and for that, you get… the cabana. That's waaay overpriced and should at least come with a masseuse, in our opinion.
The hotel rooms are very nice with small showers but also original art on the walls and Tori Richard fabric headboards that make each room feel really Hawaiian and hip at the same time. There is a smart TV and a fridge in each room but no coffee maker (however, they will bring their special blend coffee to your room, if you request it). There is both a restaurant and a coffee shop on site and nightly musical entertainment, including projected vintage surf movies (no sound) by the pool. There are off-site activities available for an extra cost, such as surfing, Pilates, block printing, etc. Despite the name, this hotel is a long way from the beach.
The place works for us, and the staff is great, but we hope you did much better than the rack rates listed below. Studios (bungalows) (285 sq. ft.) are $399, 1/1s (480 sq. ft.) are $499, 2/1s (612 sq. ft.) are $599, and 3/2s (914 sq. ft.) are $699. 1/1 Penthouses (300–480 sq. ft.) are $599–$699.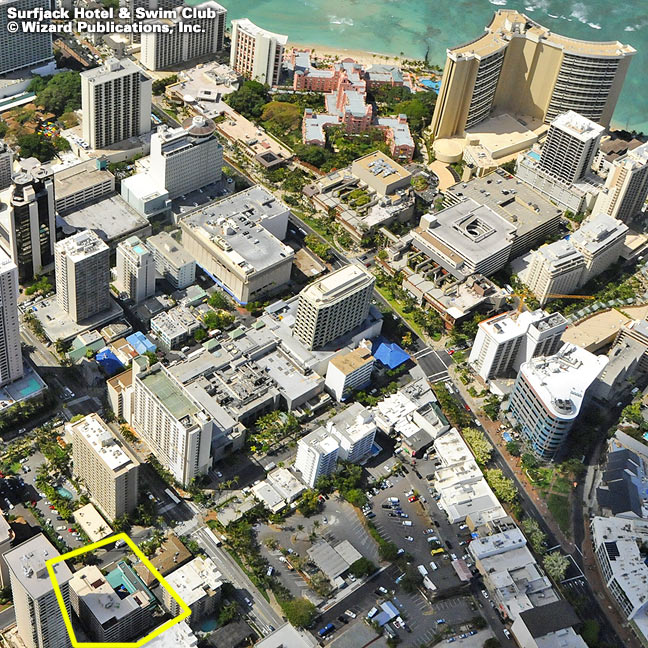 Address

(866) 940-2782 or (808) 923-8882


412 Lewers St, Waikiki


Visit website
Our Location