This hotel started life as a place for United Airlines' staff but reopened in 2013 as a boutique-type hotel. The rooms are on the small side in sort of a 1950s retro-modern design. It's fun and trendy.
Most rooms have showers, so if you need a tub, request one at booking. Some rooms have standing-room-only lanais and some don't have a fridge, so the same requesting advice applies—we feel that a fridge is a necessity in Waikiki. The pool is small and requires a walk up to the roof, so you may want to stick to the beach. The views from the rooms are pretty urban (despite the name), but if you are lucky, you may be able to see some ocean from the 11th floor and above. They offer a free grab-and-go breakfast and have Kuerig coffeemakers in rooms (free coffee in lobby), but you only get starter pods.
No resort fee is charged if you book direct. However, if you book through an online travel agent, there is a $20/day resort fee added, which gets you free in-room daily coffee and water.Rooms (224–264 sq. ft.) are $159–$389, junior suites (450 sq. ft.) are $249–$419.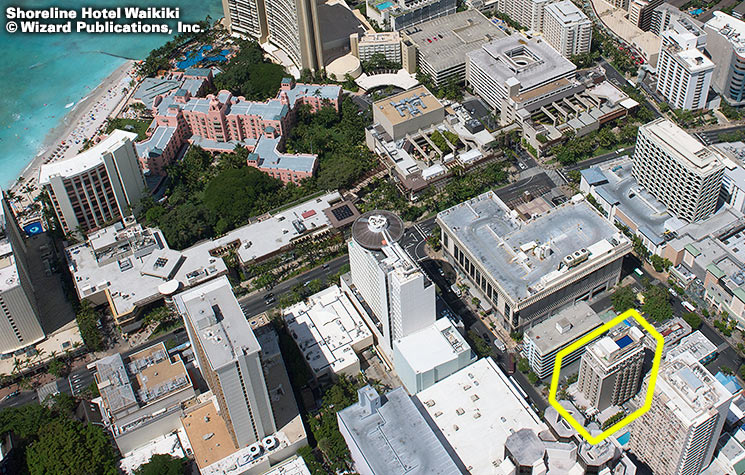 Address

(855) 931-2444 or (808) 931-2444


342 Seaside Ave, Waikiki


Visit website
Our Location