New management has taken over yet again at this hotel, and they have some solid plans to turn this into a more contemporary destination. We had a chance to view the new rooms—sort of mid-century, retro, beach house chic. (How's that for a category?) For now the common areas are all in need of updating, and plans are in the works to do so. This is a resort in transition, and we will be back once it's done to re-review it. The restaurant is open-air on the pool deck, which is also slated for upgrades.
The view from their pool is wonderful, with an expansive vista from Diamond Head to part of Waikiki, and rooms facing the ocean or Diamond Head are most desirable here. It's a short block to the beach.
Rooms (175–355 sq. ft.) are $179–$269, suites (370–615 sq. ft.) are $279–$600. Few pay the rack rates.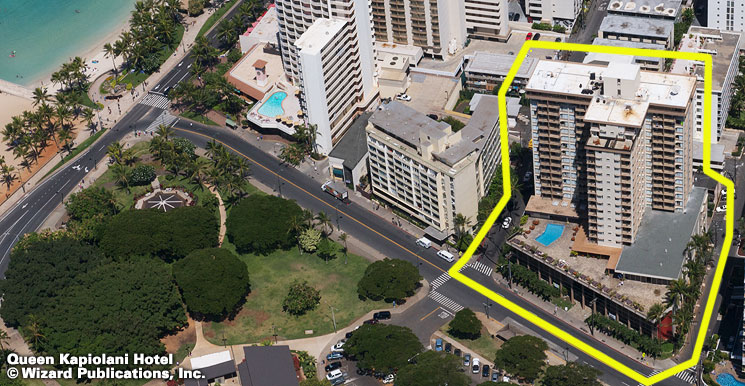 Address

(800) 533-6970 or (808) 922-1941


150 Kapahulu Ave, Waikiki


Visit website
Our Location