This is a pretty friendly hostel on same block as a few other hostels that we did not review, and you may want to avoid. This place has a lot of aloha and is one block from the beach. It radiates from both the staff and guests.
The dorms sleep from four to up to 12 people. They do some very popular and economical tours starting at a buck for their sunrise hike to more money for SCUBA trips or North Shore tours. They also have free hula shows on site. There is a common area with tables, hammocks and a small TV. They have beach gear available—surf boards (for rent), boogie boards and snorkel gear. The lockers are free in the dorms (bring your own lock or buy one from them) and are moderately sized, but they will also store your luggage for free while you visit, go camping or even leave the island. We asked them the time limit on that, and they said, "a year!"—so go ahead and take that European excursion you've always wanted.
Pancake breakfasts are free here, made in their common kitchen, and coffee is also free in the lobby. Bed linens are provided, towels are $3, and they belong to you after that. They will even wash them for you during your stay. Some staff lives there as well. We checked out the photos on their website, and just keep in mind those were taken on the best day ever. This is a hostel, not the Ritz. Parking is $10 and limited.
Prices are $28–$39 for dorms, semi-private rooms (share bath with dorm) are $79, private studio (with kitchen and bath) is $116. There is a 14-day maximum stay and you must show travel itinerary with onward travel. Children (under 12) traveling with an adult must book a private room.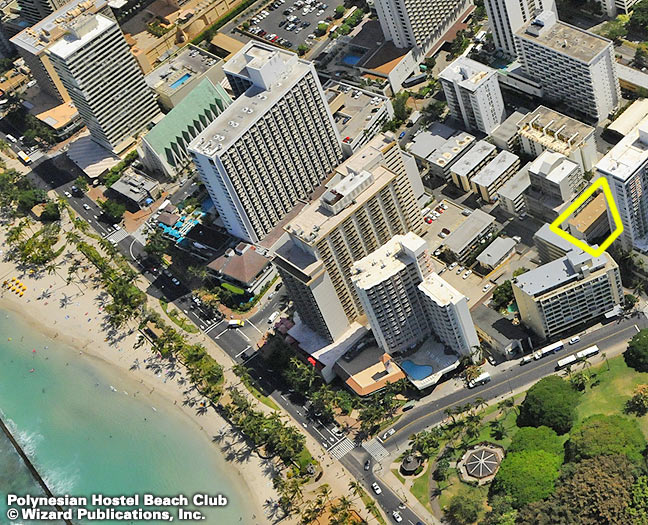 Address

(808) 922-1340


2584 Lemon Rd, Waikiki


Visit website
Our Location