This resort is composed of 11 buildings (some waterfront) of up to three floors each built on the slopes of a hill (lots of steps). The area used to be a military barracks during WWII. In the 1940s the first building was built, others followed, and in the 1970s it turned into an inn. New owners took over in 2011 and added long overdue renovations.
The staff is friendly, and the views can be quite breathtaking from some rooms and their dining area. The units are basic with nice upgrades, new kitchens and baths (most have showers only, so if you need a tub, request one). The walls are thin, so expect to hear your neighbor. Connecting rooms available. All units have either full kitchens or kitchenettes (meaning no oven). Only the "classic studio" has no lanai. There are no phones (staff will make any arrangements you may need) and you'll have to stash your valuables with the front desk. They have a masseuse on call.
They offer lots of extra services for a fee, such as paddle boards, boat trips on their pontoon to the sunken island, dinner ($40) on Monday, Wednesday and Friday nights ($45) with entertainment. The nearest beach is a 10-minute drive away, but many people take their free kayaks out into the bay to snorkel.
As for the location… this property is definitely the best in the neighborhood. Studios (300–400 sq. ft.) are $228–$312, 1/1s (300–550 sq. ft.) are $238–$482, 2/1s or 2/2s (400–1,200 sq. ft.) are $238–$532.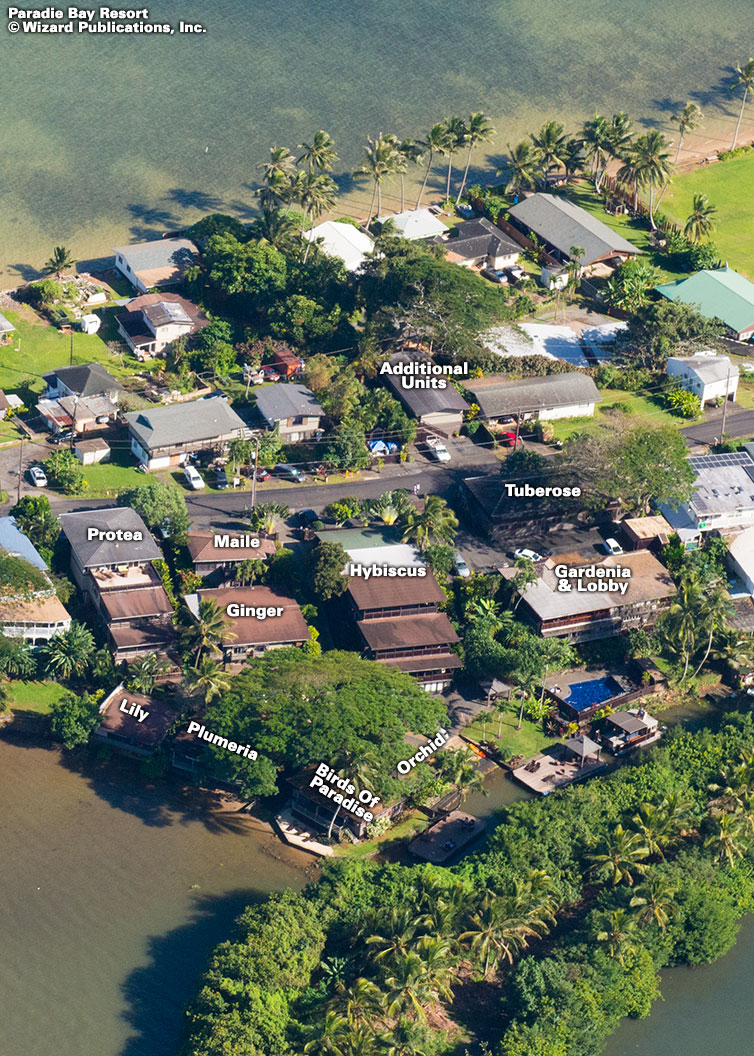 Address

(800) 735-5071 or (808) 239-5711


47-039 Lihikai Dr, Kane'ohe


Visit website
Our Location