Kiahuna is popular with repeat visitors to Kaua'i. The condos were grandfathered into being allowed to build right up to the beach. Buildings 1, 2, 30, and 31 really are beachfront.
Kiahuna exudes a relaxed, old world, plantation feel. The grounds are lush, well-groomed and mature. You'll see ancient monkeypod trees with huge bromeliads as well as lots of orchids (not to mention Kiahuna's trademark cactus and orchid garden). Kiahuna is also blessed with being on world-class Kiahuna Beach. It's backed by a huge lawn. In fact, the entire resort is paved with bountiful grass.
Though we used to give this resort a Real Gem rating, we felt it may have lost its edge for a few reasons. The room quality is so variable; some units are great while others are in need of updating. The pool, spa, fitness room and 10 tennis courts are actually across the street at the Poipu Beach Athletic Club, so you'll most likely want to take your car, especially if you have small children. The pool isn't large enough for the number of units, and the hours are short, closing at 7 p.m. (or earlier in winter). Most of the units have wood jalousies, which tend to make the rooms a bit dark. Oddly, the 2-bedroom units have the living area upstairs with no bathroom on that level. You may find that stairs are the norm here to get to your unit, though a few are available on ground level. Local calls are $1. The guest laundry is at the far eastern end of the property.
There is a larger-than-usual spread in prices depending on proximity to, and view of, the ocean. 1/1 units (640 sq. ft.) are $239–$659, 2/2 units (1,280 sq. ft.) are $315–$544. The agent listed below may not have the same amenities. 2-night minimum.
To view more agents' units see:
Castle Resorts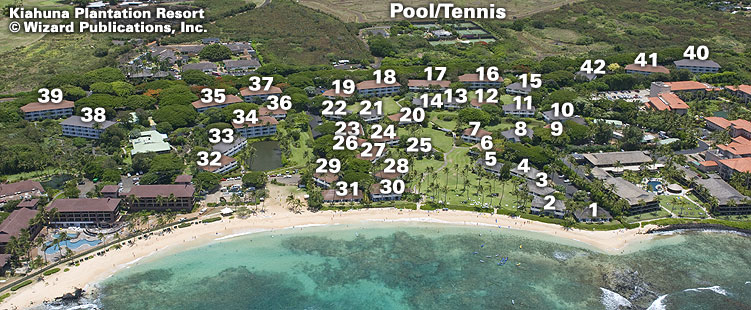 Address

(800) 688-7444 or(808) 742-6411


2253 Poipu Rd, Poipu


Visit website
Our Location