This is one of the early Ka'anapali resorts, and it shows. It shows in the look of the buildings, but it also shows in the warm hearts of the employees. This isn't the place to go for the jaw-dropping opulence of some of the other Ka'anapali resorts. You go here for its old-fashioned feel, the awesome beach location, the aloha of the employees and the price. The many of the rooms were updated in 2020 and they look marvelous after some long needed TLC, so ask for one. The property consists of mostly sloping, green lawns with mature shade trees.
The staff here has a very family feel. Every employee undergoes extensive Hawaiian cultural training. Many of the items around the resort were actually made by the employees. From the outrigger canoe on the lawn to the Hawaiian artworks around the resort—each piece was created in the traditional way. They are genuinely interested in presenting Hawaiian culture here, offering free classes in lei making, 'ukulele lessons and other Hawaiian traditions. Many local artisans display works for sale around the resort. They have free nightly hula shows and give departing guests a kukui nut lei accompanied by singing staff. There are many native plants around the resort—even a small taro patch—and they give free tours of the gardens. All this is why they have been nicknamed "Hawaii's most Hawaiian resort."
Casabella chairs (2 chairs and retractable cover) by the beach are $40; umbrellas and two beach chairs $30. Local calls are $0.75, and it's $1.50 for the room safe. The Molokai Wing have has no elevator.
Rooms (425 sq. ft.) are $244–$570, suites (575–675 sq. ft.) are $360–$670.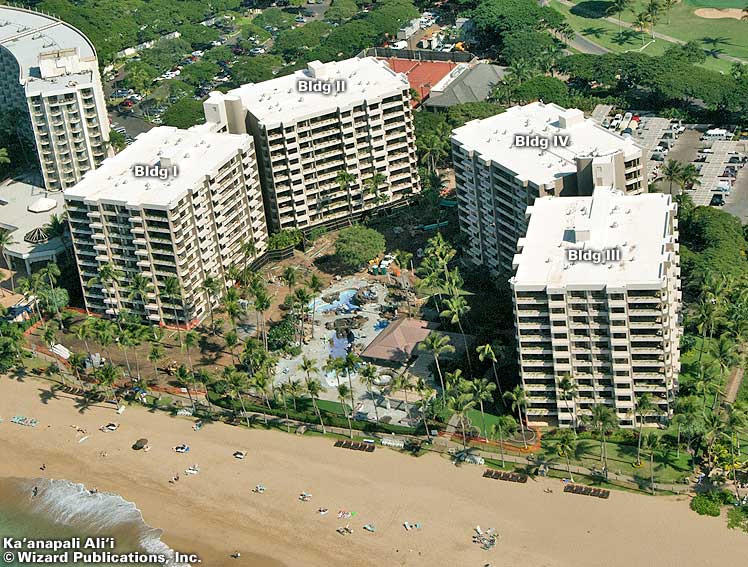 Address

(800) 262-8450 or (808) 661-0011


2525 Kaanapali Pkwy, Kaanapali


Visit website
Our Location