This hotel is a block from the beach but kind of boxed in, so views are somewhat limited—get a room as high as you can (10 or above). The rooms are modern and spacious in layout—especially the deluxe rooms. Some bathrooms have Washlet toilets. The rooms in the Diamond Head Tower are their regular category, and most have king beds and shower-only—no tub—bathrooms. Most of the deluxe rooms are in the Pali Tower and come with either two queen beds (which have tub/showers in bathrooms) or one king. All rooms have a sofabed, so a family in a deluxe room will have plenty of sleeping options.
A self-serve hot breakfast is included on the pool deck (or take it to your room with tray provided) with breakfast sandwiches, French toast, cereals, fruits, juices, rice and miso, etc. It doesn't stay open very late—9:30 a.m. during the week and 10 a.m. on weekends—so get your 'okole out of bed early enough to enjoy it. They have a 24/7 dining restaurant and a lobby bar that is only closed from 4 a.m. to 6 a.m., so you will never go without. The pool deck is not remarkable, but there is a fire pit there.
Rooms (350 sq. ft.) are $179–$330 for regular category, Deluxe (550 sq. ft.) are $200–$400. With a full breakfast and no resort fee, this is an easy Solid Gold Value.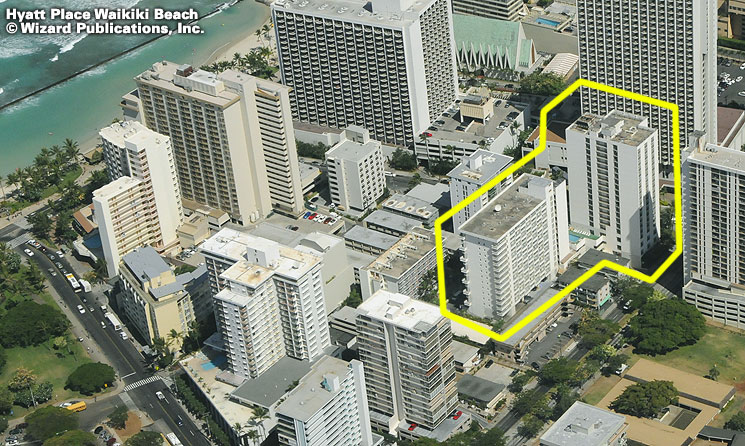 Address

(800) 993-4751 or (808) 922-3861


175 Paoakalani Ave, Waikiki


Visit website
Our Location