The hotel feels geared toward the business traveler with many amenities and no resort fee. Rooms are clean and very modern with their trademark Serenity beds and 42-inch TVs that you can connect to your computer. Rooms either face the mountains (which are very nice) or the ocean. Those ocean views can be pretty good because they don't have many tall buildings in front of them. All rooms have large bathrooms with showers, but some tubs are available.
There is an executive lounge on the 37th floor with a commanding ocean view. Their restaurant/bar called Mac 24-7 is open 24 hours/7 days a week (yeah, we know that's painfully obvious from the name, but people still ask). Their lobby bar often has live music. There is also a Hang 10 dining option on the pool deck level.
Rates here seem to change a lot from edition to edition—sometimes up and sometimes down. Local calls are a buck. In-room Wi-Fi is free if you are a Hilton Honors member, but if you're not, it's $11 per day. (It's still free in the lobby, pool and restaurant.) Rooms (305 sq. ft.) are $209–$569, executive level rooms (305 sq. ft.) are $319–$579, suites (900–1,200 sq. ft.) are $529–$3,000. Few pay these rack rates.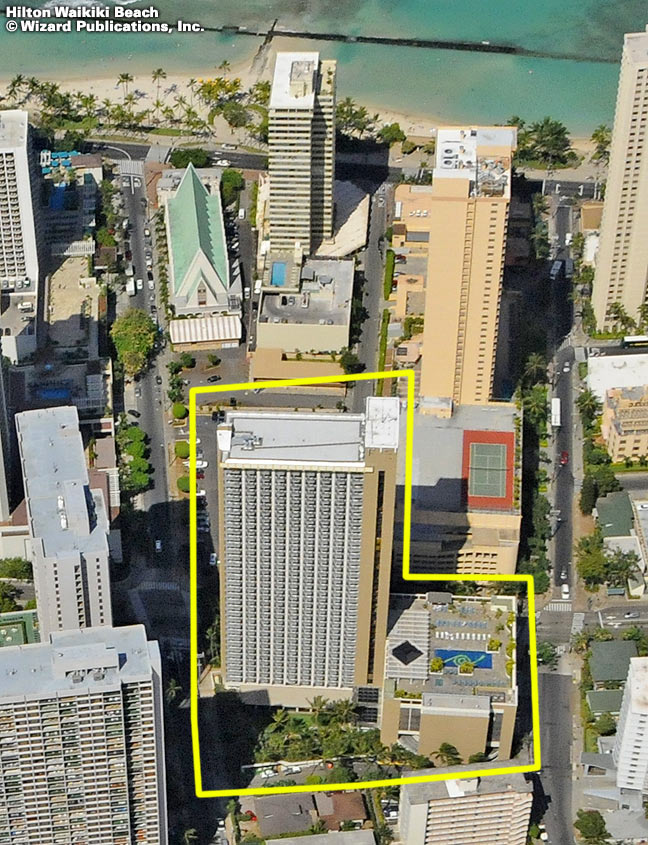 Address

(888) 243-9252 or (808) 922-0811


2500 Kuhio Ave, Waikiki


Visit website
Our Location