This two-tower hotel has a surprisingly airy atmosphere. The lobby is a pleasant place to relax with hanging chairs and comfy sofas. The rooms have a contemporary, fresh feel and make good use of the space.
One tip—in the standard category, if you opt for a king bed, rooms are 50 sq. ft. smaller (for the same price) than rooms with two double beds. Those in standard rooms may also request a microwave. All rooms have oval bathtubs, and suites have Washlet toilets.
A quaint resort that's not overly large, this is in one of the relatively quieter regions of Waikiki. However, they do have a karaoke studio open from noon until 4 a.m. to break some of that silence. You must be over 21 to use it after 10 p.m., and the private rooms felt long overdue for renovations. Their on-site restaurant offers discounts to hotel guests. Warm staff here.
Rooms (270–320 sq. ft.) are $260, junior suite (420 sq. ft.) is $290, suites (500–700 sq. ft. with kitchenette) are $360–$410. Lots of discounts available online.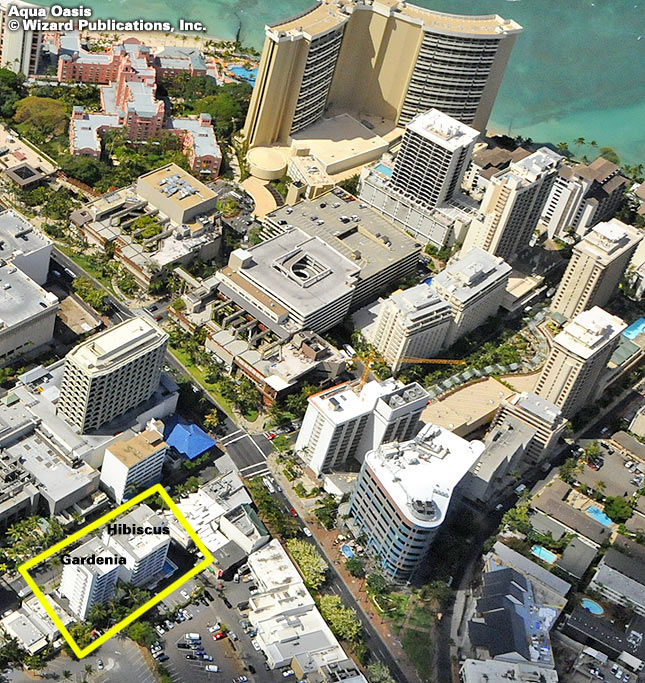 Address

(866) 940-2782 or (808) 923-2300


320 Lewers St, Waikiki


Visit website
Our Location