People come to Maui for the ocean, palm trees and balmy weather. So why on earth would you want to use up one of your precious vacation days in the center of the island where you won't find any of that? Simple. This part of the island has green, rolling hills, switchback roads, cool mountain air and a lump-in-your-throat crater at Haleakala National Park. Upcountry Maui may not be typical Hawai'i, but it's definitely beautiful. Here's some of my top picks for getting the Upcountry experience. You can find even more experiences in my award winning guides to help personalize your vacation.
Sunrise at Haleakala National Park Summit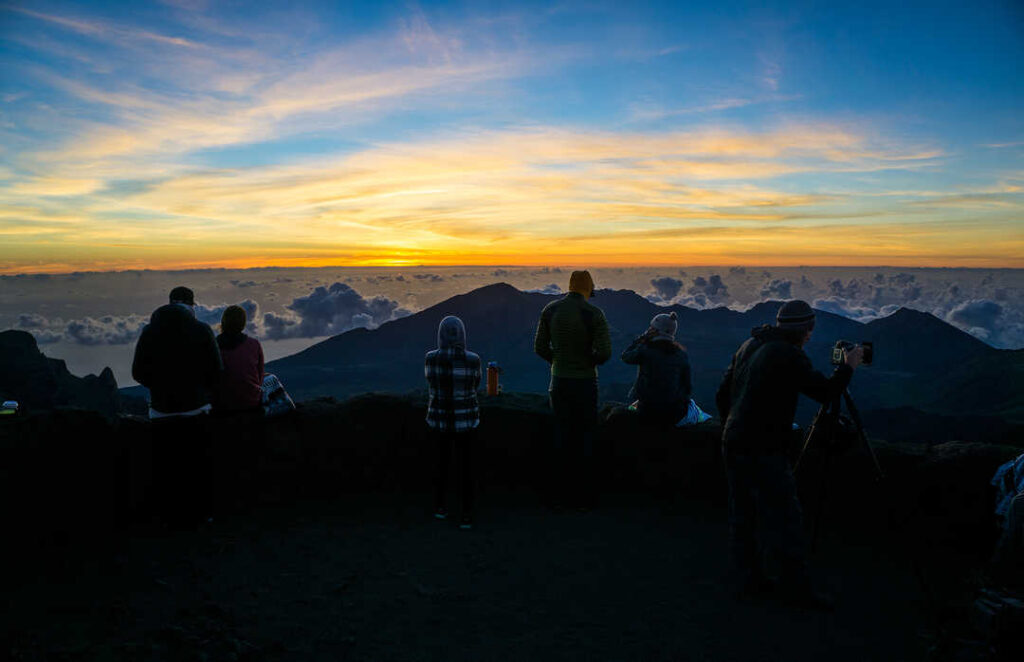 Sunrises from atop Haleakala have taken on legendary status. They are said to be comparable to a religious experience, that they will heal your soul, rejuvenate your spirit and perhaps even fix that ingrown toenail you've had lately. In short, they are said to be the best in the world. As a result, sunrises from up here are considered must-dos for visitors. But every sunrise is different…The first time I came to watch the sunrise, I thought it was the most overrated, overhyped event I'd seen. Pleasant, yes, but hardly worth the effort. People around me seemed to agree. Also, the first time I was so wretchedly cold that I couldn't have appreciated winning the lottery, much less seeing a sunrise. The second time I did it, however, I was blown away by its majesty. Wouldn't have missed it for the world. What's the difference between pleasant and wow? Multiple trips have cemented a theory. It's simple—clouds. A sea of clouds (especially broken clouds) below you with the sun rising from beneath makes a glorious canvas for the sun to paint. It's like nothing you've seen, and when it's good, it's as good as a sunrise can get. Other times, when it's too clear, it's simply… nice… and cold. And for nice it's hard to justify the hardship. Fortunately, having clouds below you is fairly common, though less common than at sunset.
---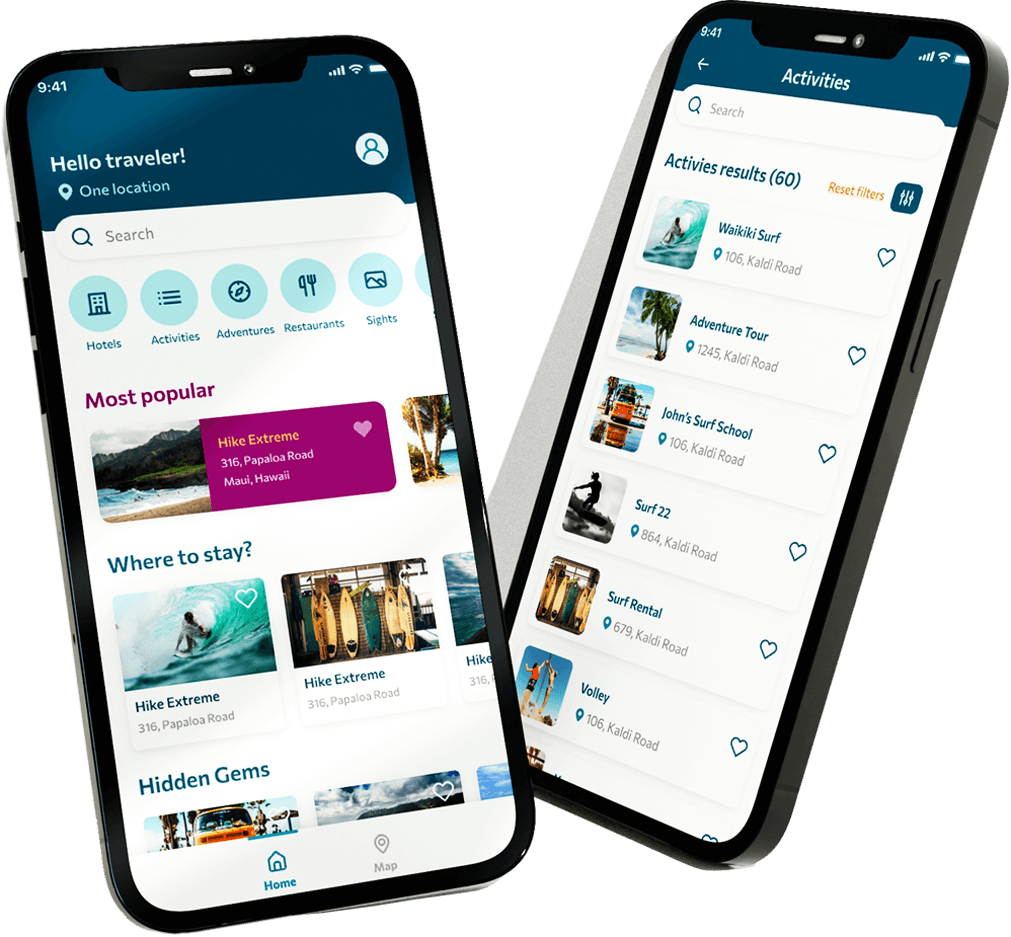 ---
Visit Farms and Gardens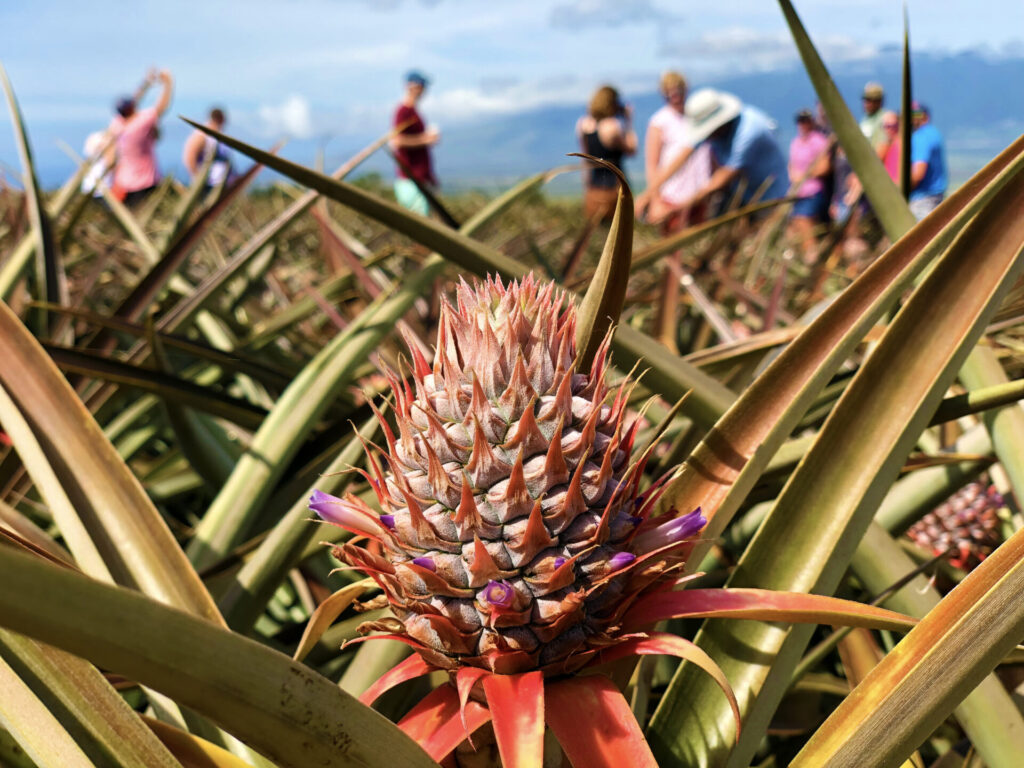 Hawai'i's landscape is vast and varied—perfect for growing a huge range of flowers and crops. Farm tours and garden tours have been an attraction for years and Upcountry Maui is one of the best places to experience this. Most notable are Ali'i Kula Lavender and the nearby Kula Botanical Garden. Both are iconic for the area, and just the drive up to them can feel like a garden tour, especially in the spring months when the roadside trees are flowering. If it's food you want, there's lots grown here on the Valley Island. Many farms offer guided tours of their operations and Upcountry Maui has some of the best. One of our favorites is Maui Pineapple Tours. You'll tour both the fields and packing facility, eat the ripest pineapple you've ever tasted straight from the field, and even get a pineapple to take home. Consider a tour of the neighboring Hali'imaile Distilling Company where some fruit goes to the noble cause of making vodka. They also produce pineapples for the local winery (more on that later) for some of their blends, as well as providing the waste as feed for local livestock.
The Food!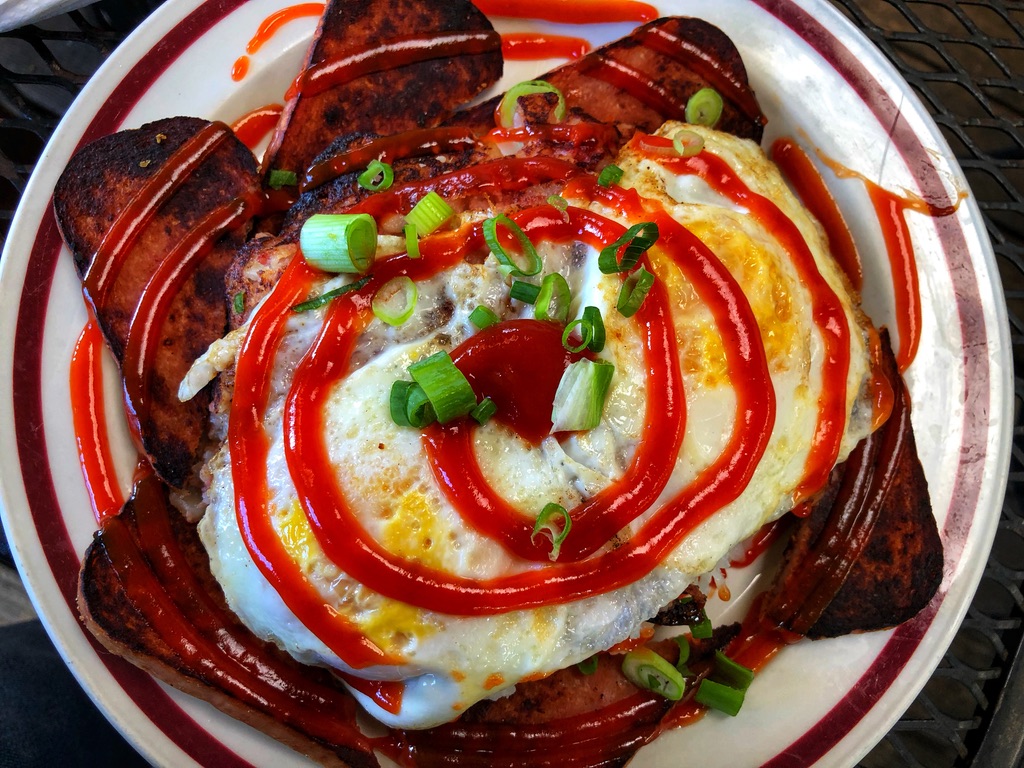 There are great dining options to be found in Upcountry Maui. From simple, comfort food to fine dining, there's something for everyone and every palate. One of my favorites for breakfast is Grandma's Coffee House, especially after a Haleakala sunrise. The coffee's quality, good coffee cake and other sweets. It's popular with residents as well as road bikers—weekend mornings are especially busy (though service can be surprisingly quick). Consider the Bulls Eye Breakfast if you're in the mood for something hearty and colorful—it just might make you a fan of Spam.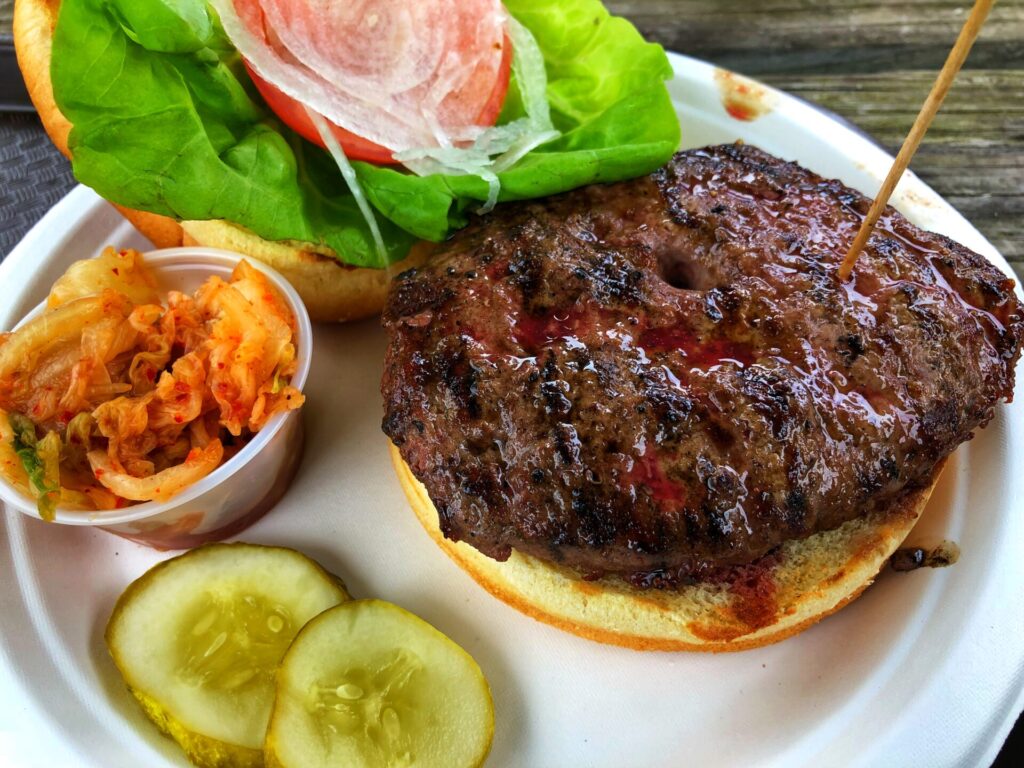 When it comes to lunch, one of the best burgers on Maui can be found at Ulupalakua Ranch Store. It's worth going in just to smell the burgers cooking on the grill. Beef, venison, lamb and elk are all available, and surprisingly good. They have a couple plate lunches, but it's all about the third-pound burger here, all raised on their ranch. They cook everything to order, the flavors and bun are good, plus they have extra toppings such as grilled pineapple that might pique your interest. Across the street is another iconic stop—Maui Wine. They have a nice wine-tasting room and gift shop (albeit with fairly unremarkable wine, some made from pineapple), and it's worth checking out. The grounds are serene and self-guided tours are free. Reservations recommended if you plan on doing a tasting.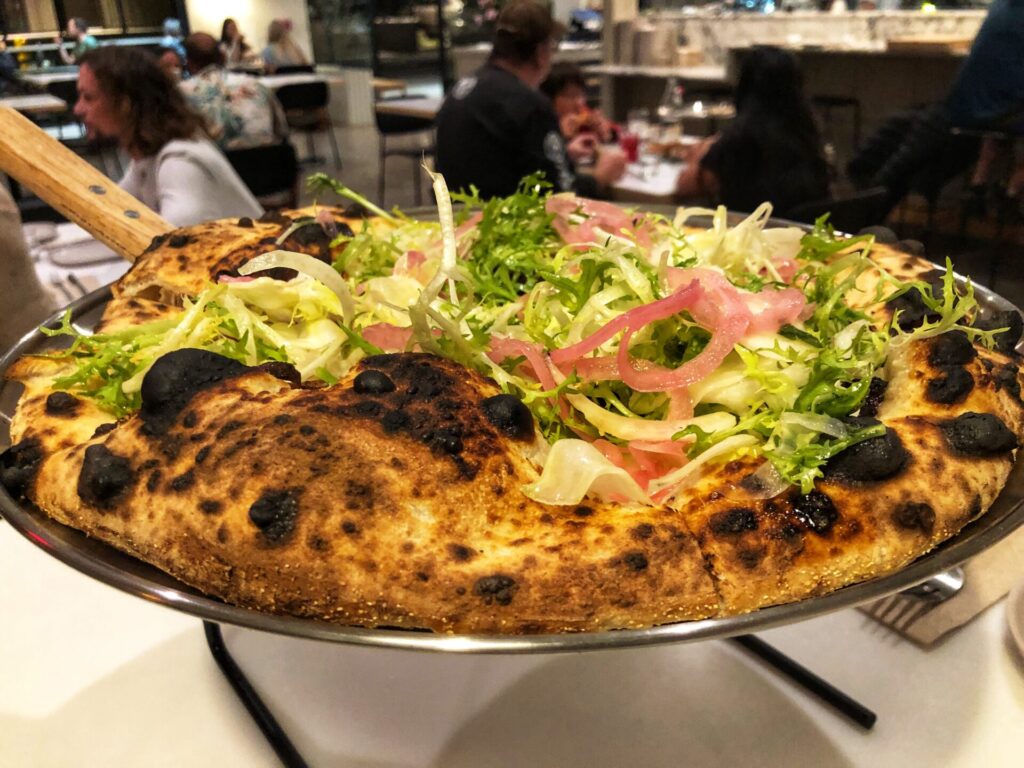 When it comes to dinner, one of my top picks is Restaurant Marlow. The pizza here is ridiculously good—the crust is nice and chewy, and, despite having the wood-fire curse of occasional scorch marks, still manages to be nearly perfect. They have red pies and white pies, with six options of each, plus daily specials. We feel the red pies are the best—even something as simple as pepperoni becomes gourmet here. They offer a handful of starters, many of which are roasted in the pizza oven, and the meatballs are a definite standout.
---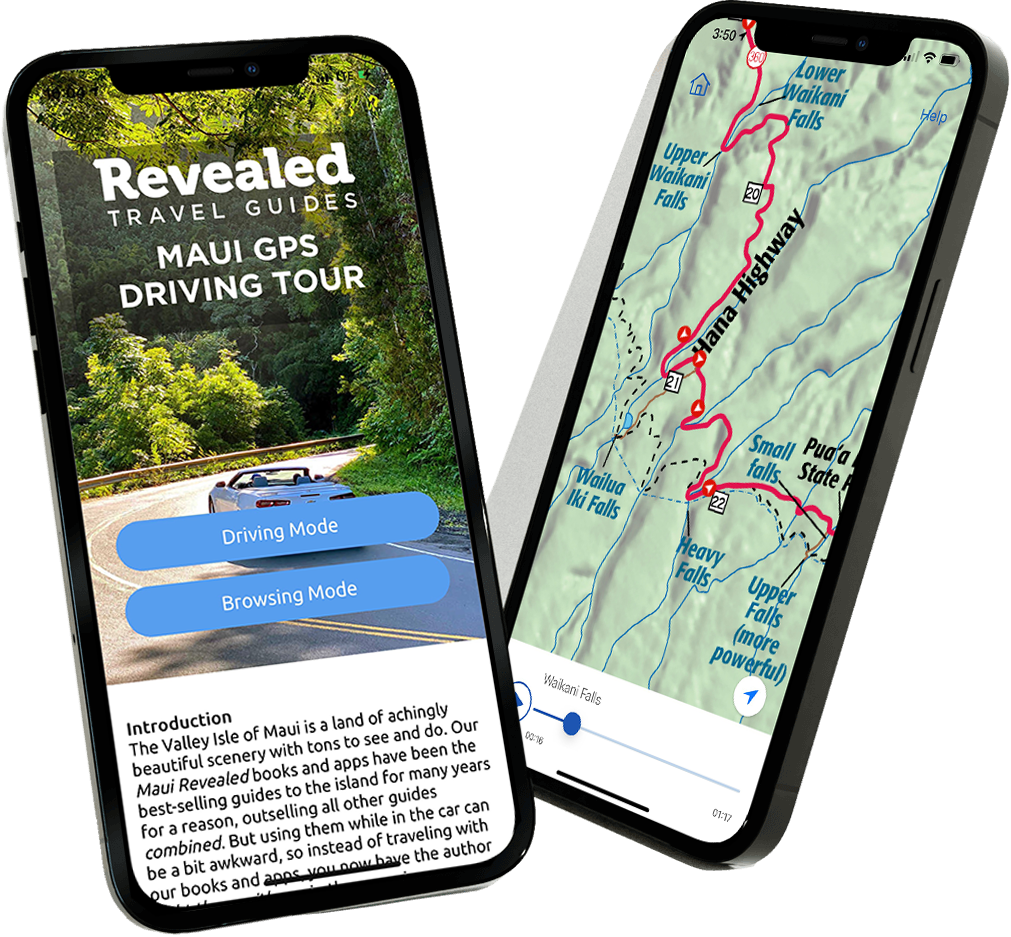 ---
Explore a Redwood Forest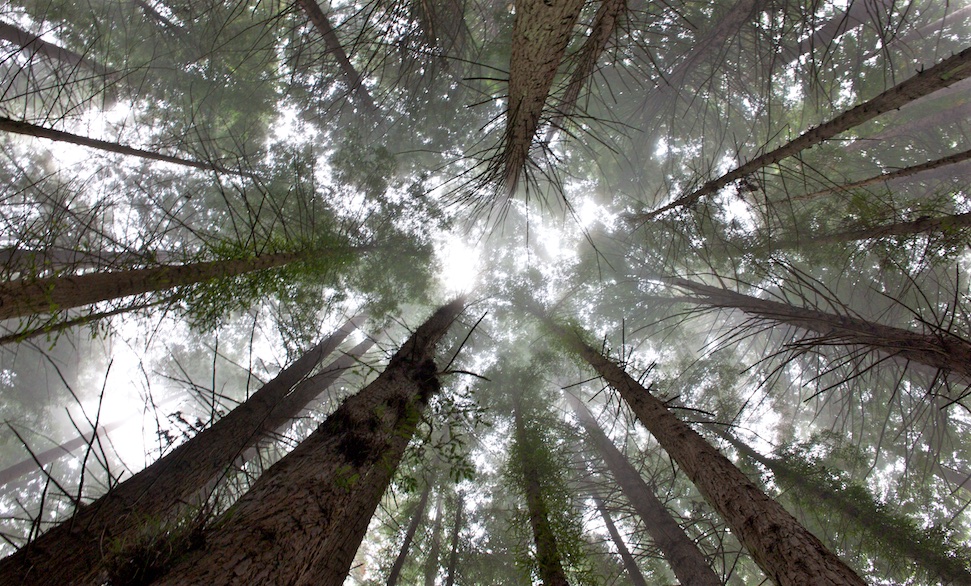 At Polipoli Spring Recreation Area, in another example of the varied nature of the island, is a hike through a redwood forest. Here? On Maui? Yup. Getting there is part of the fun—if you like narrow, winding roads. It's six miles of switch backs on a paved road that occasionally offers smashing views of all of West Maui and the valley between the two great volcanoes. After those six miles (it'll seem longer), the road becomes unpaved, requiring 4WD. Once in the park, you'll find the start of the appropriately named Redwood Trail (1.7 miles) to the right of a cabin and you begin your descent into the forest. The area looks much more like Northern California than Hawai'i, and the coolness of the air at 6,000 feet is a refreshing change. The descent is fairly gentle and constant. Be aware of tree roots in the trail that may try to trip you. About 25 minutes into the hike you come to the large redwoods. Some of the redwood trees are around 100 feet tall and dead-on straight with trunks up to 6 feet in diameter. Pretty impressive growth in so short a time. When the Redwood Trail ends, either retrace your steps, or take the Plum Trail and make it a 5-mile loop hike. (This is preferred.) You'll want to do this hike while there is plenty of light as deadfall sometimes obscures the trail.
---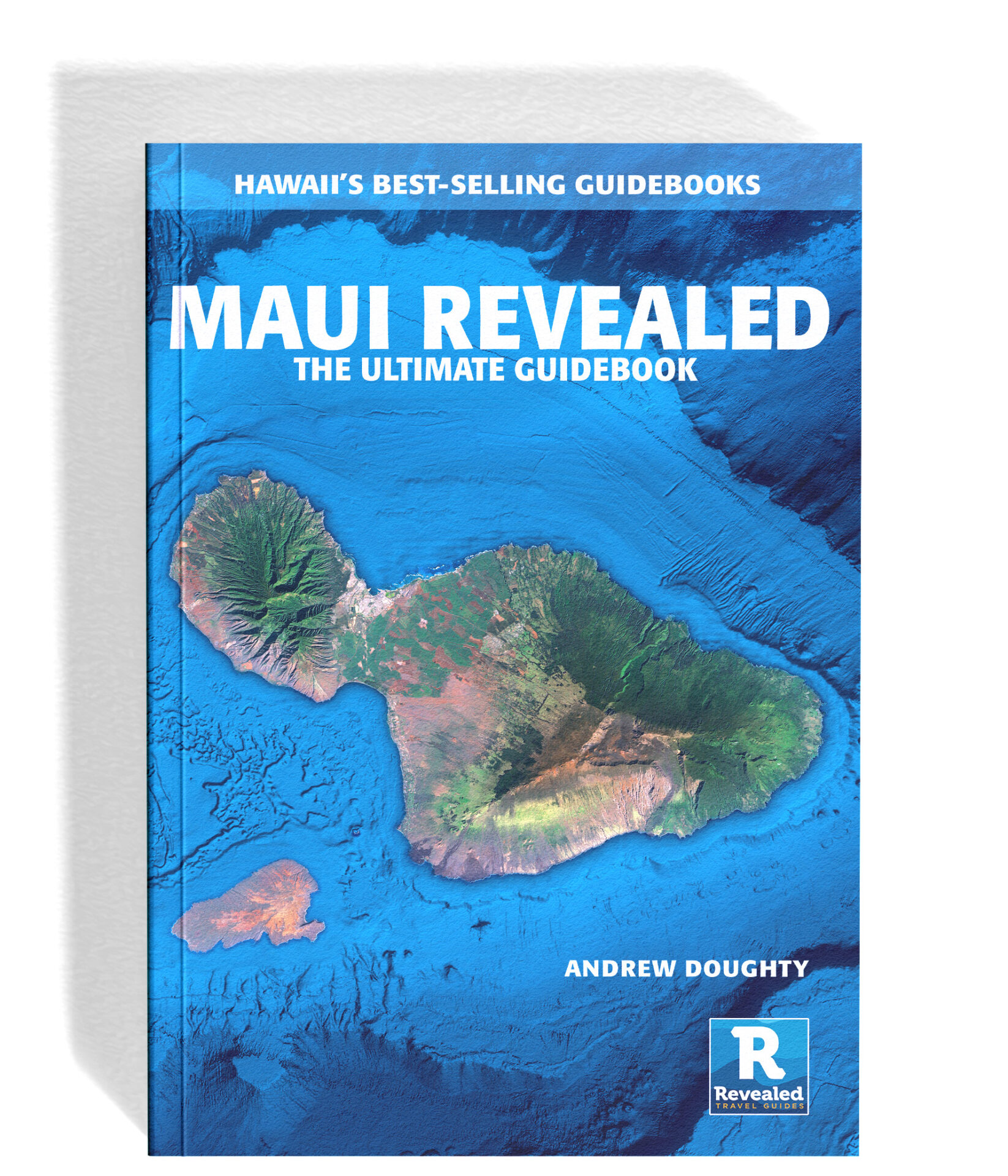 ---
These things are just a taste of what you can find exploring the Upcountry area of Maui. Not everything on your Hawai'i vacation has to be beaches and palm trees. Even if most of it is, you might appreciate some cooler temperatures if you get too much sun. We've got guides to all the major islands of Hawai'i, as well as a number of places beyond. Check out our believable guides to plan your unbelievable vacations.