This hotel is built in the shape of a Chinese lantern. Most Waikiki resorts don't have a 13th floor because it's considered bad luck in western culture. The Asian owners here embrace the 13th floor and use feng shui to make many of their decorating and designing decisions. Even the outside wall on the Diamond Head side—once slated for removal—was spared because their feng shui master said that the wall was necessary to hold in the good luck. Most of the staff have been here a long time, and repeat guests will often be remembered.
The pie-shaped rooms are very small and feel even smaller than their stated square footage. But their space is used pretty efficiently. All rooms have a contemporary aquatic theme. And the circle theme abounds on headboards and even some furnishings. All rooms have two double beds.
If you want to minimize walking, this is the resort for you. It's a quick walk from the parking lot to the rooms—no vast corridors. And it's across from the beach. Located in the center of Waikiki, so restaurants are close by.
Rooms (245 sq. ft.) are $344–$404. Hope you got a better rate than that.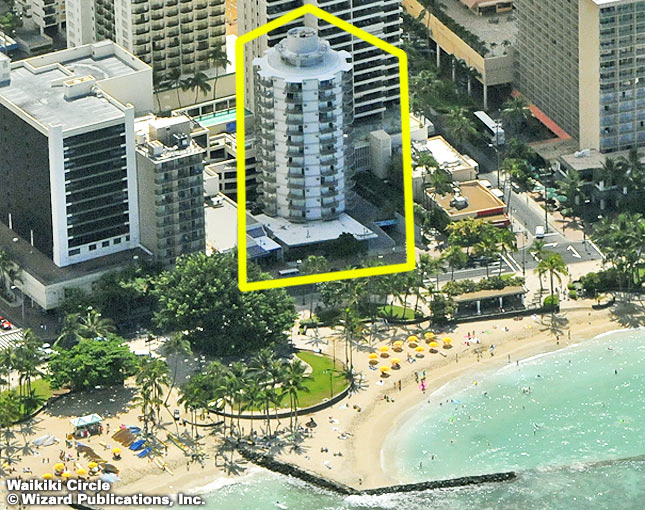 Address

(855) 747-0763 or (808) 923-1571


2464 Kalakaua Ave, Waikiki


Visit website
Our Location