This large condo complex is good for families. There's even a playground and basketball court next to the pool on the sixth floor, and when kids under 12 arrive, they're given a beach-related grab bag. If you're in Tower 2, be aware that some of your "ocean view" may be dominated by Tower 1, if you have a room directly facing that tower.
Aston's rooms (main agent listed) have been upgraded to a standard look (nothing to rave about, but they're OK). There's one thing that got under our skin. They have BBQ grills available, but you'll have to bring quarters, because they're coin-operated. Yeah, it's minor, but it's annoying. 1/1s (535 sq. ft.) are $405–$485. Hope you did much better.
Koko Resorts is the second listed on-site agent. Their room rates start at about $110 and up per night. All units can be viewed online. Some are good, some fair, but for the money, they are a Solid Gold Value, and they give discounts for longer stays. Optional housekeeping service for a fee. No room safe, but there's one in the office. They charge a cleaning fee, but they have free Wi-Fi in rooms and free parking. They also lend beach and sports gear such as basketballs, surfboards, etc., for free, so you'll have to weigh the options. 3- or 5-night minimum for their units.
To view more agents' units see:
Koko Resorts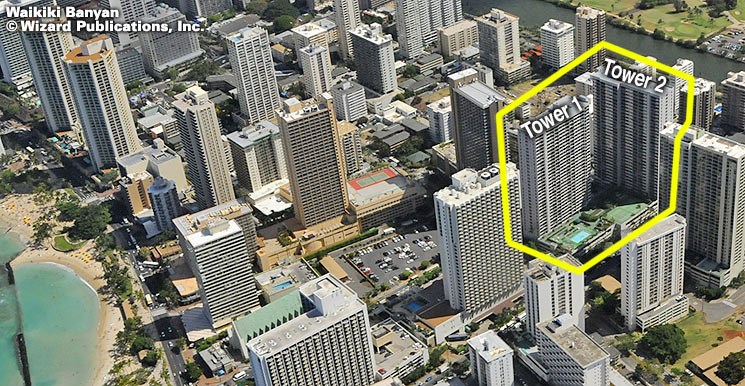 Address

(855) 747-0763 or (808) 922-0555


201 Ohua Ave, Waikiki


Visit website
Our Location