This condo property consists of two towers on delicious Ka'anapali Beach. The resort is well-run and friendly, and the services are admirable. Staff is excellent; many of them have been here for a long time. The pool courtyard looks very dreamy with large koi ponds and perfectly manicured green lawns. The pool is very popular here, but it's very basic. Casabella chairs by the pool are free for the taking.
On this visit, we noticed that many owners have upgraded their units. Make sure you ask for a "premium" unit; it may be worth the price over a standard. Rooms have a great layout with a bedroom and living room sharing the view. We debated which ocean views were best and lean toward north-facing views because Moloka'i looks better than Lana'i from your large lanai. Oceanfront has the best views, of course, but the extra cost is pretty painful. Studio units are not oceanfront. Some of the ocean view (third floor and above) rooms get less desirable the farther back you go in the buildings. You have signing privileges at some other Ka'anapali properties.
Over several editions this resort has had its Gem rating removed and added back, and on this visit we did find many owners making great efforts within their units. However, the amenities here just don't seem to measure up to other oceanfront condos in the area. Studios are relatively spacious at 640 sq. ft. (and some have pull-down beds, offering more usable room for up to three people) at $525–$585. 1,114 sq. ft. 1/1s are $595–$689. At 1,118 sq. ft. the 1/2s are $719–$825, and 1,952 sq. ft. 2/2s are $849–$1,235. Those Rack rates are outrageous, and we hope you got a better deal. 2-night minimum.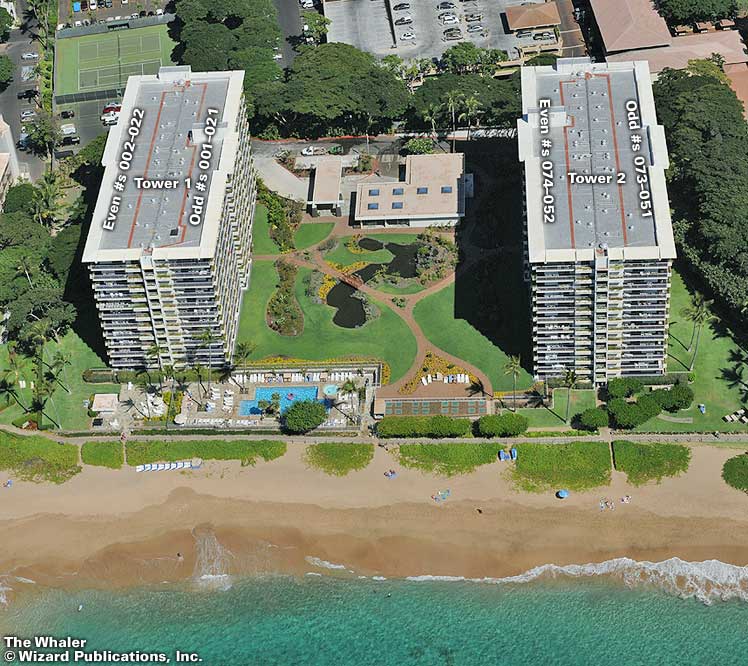 Address

(855) 747-0763 or (808) 661-4861


2481 Kaanapali Pkwy, Kaanapali


Visit website
Our Location