This is small boutique family-run hotel is very "green" (not the color, the consciousness—cleaning agents, recycling, efficient toilets, etc.). Rooms are well-furnished but not overly large; some have had the lanais removed to expand interior (and those rooms tend to have less road noise).
The decor is a blend of Chinese, horses and polo, and it works quite well. The owner was a professional polo player and is still often seen around the hotel. Prints of historical photos from the Bishop Museum line the hallways showing the history of horses and paniolo (Hawaiian cowboys). This hotel is not wheelchair accessible due to stairs at the entrance, and you won't find many kids here either.
Their weakest points are the small pool, which is sandwiched between two buildings, a busy road and no laundry on site. There are no bathtubs, and the shower ceilings feel low. Rooms on the top two floors have soundproof windows. Though not 100 percent effective, it's worth it to spring for these, or request a room toward the back of the building or bring earplugs. Their beds are unusually comfy with pillow-tops and a variety of bed pillows to choose from. If you need a desk, upgrade to an executive room. They offer free V.I.P. polo tickets (in season) to the guests and have mai tai parties twice a week.
After we visited this property many times, it has grown on us because of the lovingly decorated rooms and the warm aloha spirit of the attentive staff and owners, and they've kept the prices fair, too. The price and quality of the rooms keep this a Solid Gold Value for us. Rooms (280 sq. ft.) are $129–$199. Suites (330–660 sq. ft.) are $229–$339.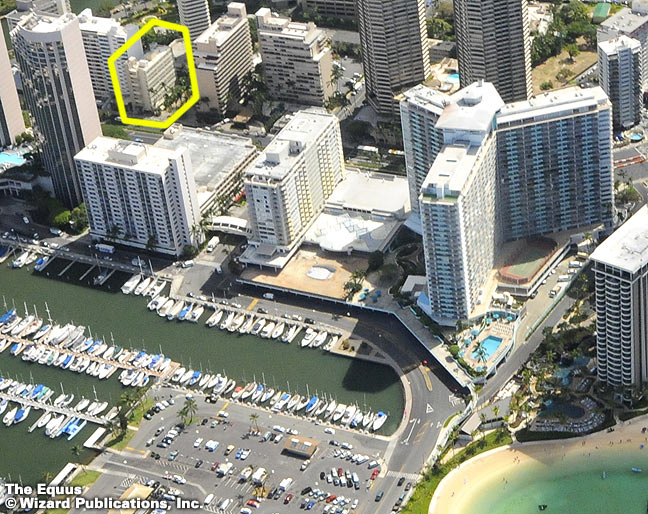 Address

(800) 669-7719 or (808) 949-0061


1696 Ala Moana Blvd, Waikiki


Visit website
Our Location