Built in the early '90s, these condos are an odd-looking modular design with unusual but comfortable interior layouts. Most units are adequately furnished and clean, but some really should be updated for this price. Rooms can get hot in units that have A/C only in the bedrooms (some have added it elsewhere.) Outrigger charges extra for the full A/C units (if available)— $15 for a 1/2 and $20 for a 2/2 per night—so keep those windows open to grab some of the typical afternoon Wailea breezes.
Best ocean views are from buildings 11, 12, 14 and 15, and upper floors are better. They have different floor plans, and floor plan "C" has a bizarre twist in a few units. The bathtub in these units is a Japanese soaking tub, and it's located in the bedroom right next to the bed.
Lots of discounts and packages, but the overpriced rack rates are 1/2s (1,022 sq. ft.) at $335–$379, 2/2s (1,194–1,299 sq. ft.) are $375–$415. Outrigger may be more flexible on their rates these days, so you may not pay the rack rate. (The complex next door, Palms II, is virtually all owner-occupied and long term, so we don't have any reviews there.
The second agent (listed above) also handles quite a few units here. Their prices are much cheaper than the rack rates from Outrigger, they don't charge extra for A/C, they have a 4- to 7-night minimum and charge a cleaning fee. Their units are just as nice or nicer.
To view more agents' units see: Rentals Maui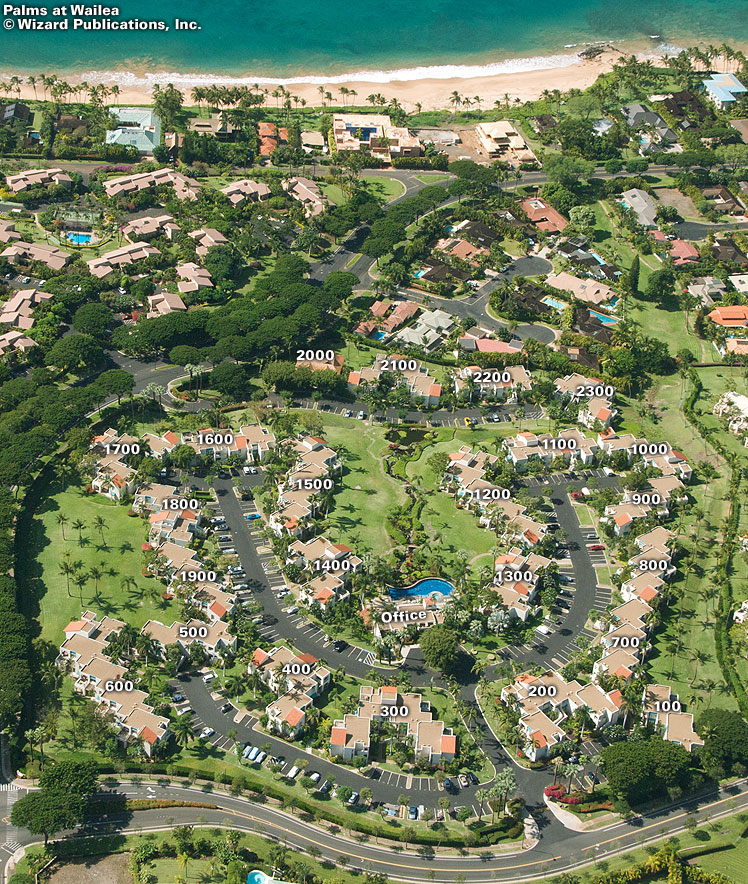 Address

(800) 688-7444 or (808) 879-5800


3200 Wailea Alanui Dr, Wailea


Visit website
Our Location