This is a charming boutique hotel on the main street in Pa'ia town. It started as an inn in 1929, and the main building has remained true to its roots and style. They have added more rooms and suite buildings (with kitchenettes or full kitchens) that go all the way back to the ocean. The rooms in the historic building are small at 120–143 sq. ft. and have no lanais, but they make nice use of the space and have everything you need, including soundproof windows. All rooms have spa-quality products in the showers. The décor is Asian-influenced and very tasteful throughout. They use luxury bedding on either king, queen or full-size beds.
The garden view suites have more wiggle room and some are very charming with indoor/outdoor private spaces. They have one partial oceanview room, and their three-bedroom oceanfront beach house with garden hot tub and BBQ is stunning (though technically not right on the beach as their community lawn fronts it).
There is direct beach access from this tropical-feeling property, and they let you use their beach chairs. They have an outdoor hot water shower there to clean off the sand. No minimum stay (except at peak times of the year) makes this a nice option if you are on your way in or out of Hana, plus they will store your bags for you. They have free fitness passes to a facility in Kahului, 10 minutes away. Laundry service is by the load at $35, so fill it up. A rooftop deck was planned at press time. They seem to constantly be adding to and improving the property. Staff is very professional and helpful.
Rates on rooms in historic building (120–143 sq. ft.) are $199–$349, garden view suites (285–450 sq. ft.) are $299–$699, 1/1 oceanview suite (1,100 sq. ft.) is $459–$699, and 3/2 oceanfront beach house with full kitchen (1,350 sq. ft.) is $1,199–$2,500.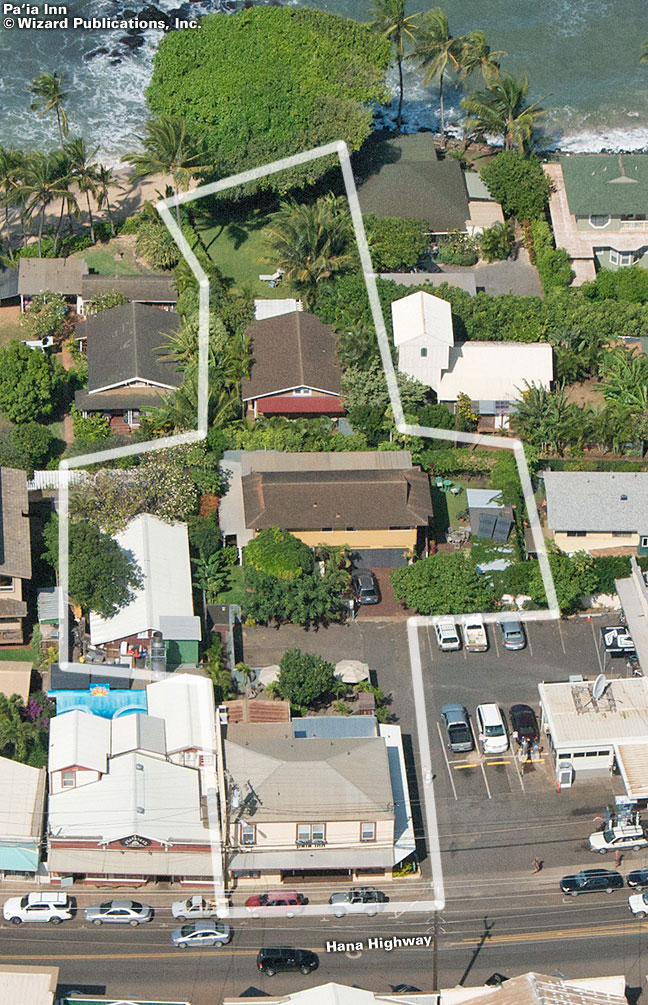 Address

(800) 721-4000 or (808) 579-6000


93 Hana Hwy, Paia


Visit website
Our Location