The whole resort has a friendly, family feel, and staff has a lot of aloha. There's a mai tai party once a week (they bring the booze and tunes; you bring the pupus) and annual shuffleboard tournaments.
Rooms are in sync with the plantation style of the buildings and are pleasant and comfortable. They are all 350 sq. ft. but feel larger. They have Tempur-Pedic beds and high thread count sheets. The arrangement is either two queen beds, or one king or queen and a pull-out sofa. The kitchens have convection ovens instead of just microwaves. The hotel-type rooms have smaller fridges and a microwave. Adjoining rooms available. No bathtubs in any bathrooms. No phones (you may use their courtesy phone for local calls) or TVs, except in the community Ohana Room where they serve free continental breakfasts, and you can watch videos with everyone else or pick up a book from their library and head back to your room. The Wi-Fi is limited on property, so hope you have unlimited data on your devices.
They're right on wonderful Napili Beach, though views of it are oblique, even from the few oceanfront rooms. (But from the latter, the sound of the surf is soothing.) An easy place to recommend. Rates are $219 for hotel-type rooms, studios are $239–$350. They often have lots of specials.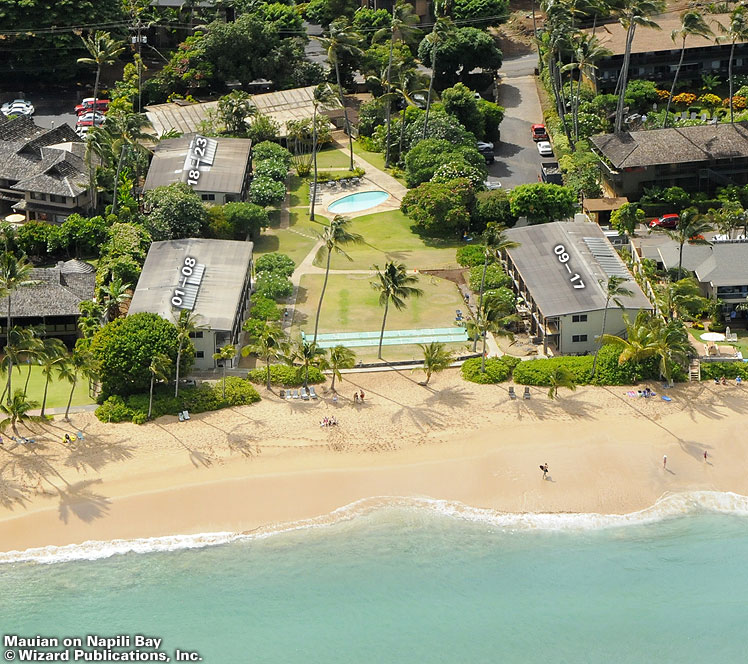 Address

(808) 669-6205


5441 Lower Honoapiilani Rd, Napili


Visit website
Our Location