The Hyatt Regency Waikiki is one of the bigger resorts. It consists of two towers surrounding a huge, open atrium with gobs of shops and a three-story man-made waterfall that makes for an impressive lobby. Hyatt Regency Waikiki's 10,000-sq.-ft. Na Ho'ola Spa has some breathtaking views. You're right across the street from Waikiki Beach Center, but it'll take a little time to make your way through the Hyatt Regency Waikiki to the beach. The pool area feels a bit cramped and small for such a large resort. The ocean-facing cabanas are reasonably priced at $60 per day and include water, fruit and cookies. There is a seasonal children's program, and they even take the keiki off-site to places like the Waikiki Aquarium and the zoo.
While the Hyatt Regency Waikiki might not feel as Hawaiian as some of the others in Waikiki, it's a nice place to stay, and the rooms are big and comfortable, if a tad stark even after the 2016 renovations. But they added smart TVs to hook up your devices and even a number to text to get you things like extra towels you used to call the front desk for. Because the buildings are octagonal, the ocean views might directly face the ocean, or they might sit at an angle. Either way you won't get tired of looking down on the beach. Many cultural activities are included with your resort fee; there is a cultural adviser on site and hula shows on Fridays. This is a "pet friendly" property, so Fido and Kitty can even have their own beds and treats.
Rooms (410–500 sq. ft.) are $219–$569. Regency rooms (410–500 sq. ft.) are $289–$639, suites (500–2,840 sq. ft.) are $419–$2,169.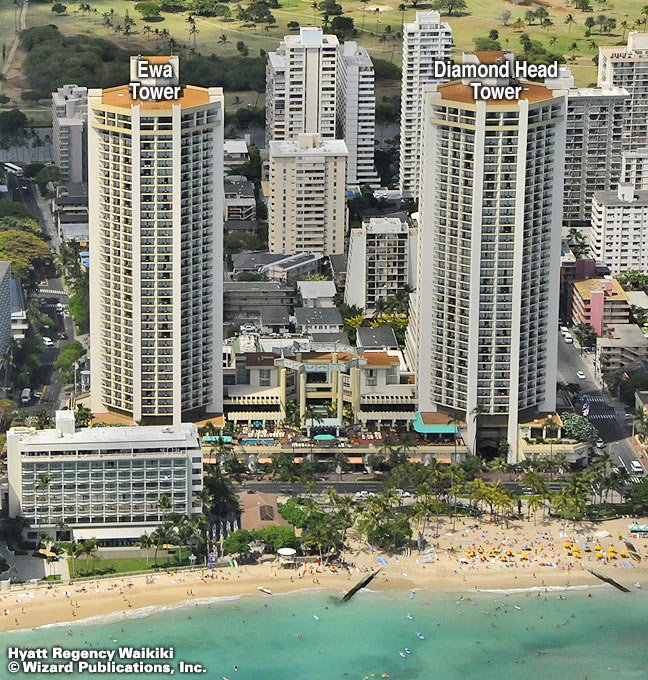 Address

(800) 554-9288 or (808) 923-1234


2424 Kalakaua Ave, Waikiki


Visit website
Our Location