First of all, this condo complex is not just a Gem, it's also a Solid Gold Value. It has the kind of beachfront location that people dream of. It's built right on top of Papaoneone Beach, a very picturesque and surprisingly lightly used half-mile-long beach. Views from all of the units are glorious.
Some of the rooms here are owner-occupied, some are timeshares, but many are vacation rentals you can find on the internet. The rental agent listed above has units here and is reliable. The 1/1 units aren't spacious, but they're big enough, with the living area adjacent to the lanais. (Some owners have expanded their units by enclosing the lanais.) Corner units are 1/2s and have even better views, if that's possible. The saltwater pool is near the beach but does not have views of it. No in-room safes, but the property is gated. Most units have Wi-Fi and a phone, so be sure and ask.
Though it is air conditioned, it's done with a heat pump, which doesn't provide the frosty air that a regular A/C does. Some owners have replaced the building A/C with their own units. The units vary a lot depending on the owner's taste in decor, and some are more updated than others. 1/1 (535 sq. ft.) are $150–$165. 1/2s (850 sq. ft.) are $175–$185, 2/2s (1,224 sq. ft.) are $165–$185. 3-night minimum. Longer stays can get discounts.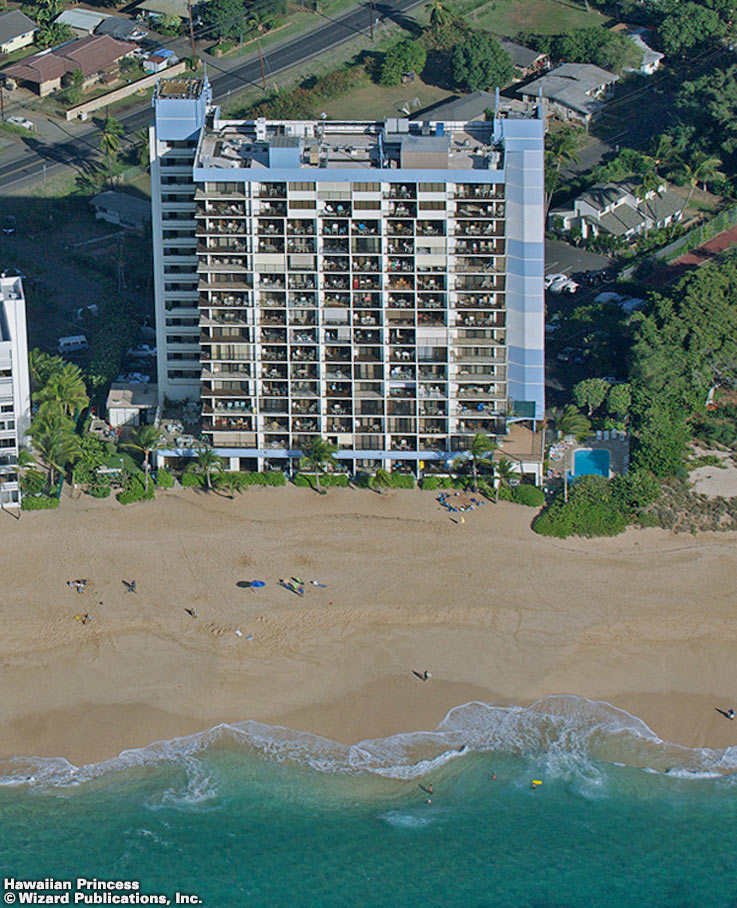 Address

(808) 696-1616


84-1021 Lahilahi St, Makaha


Visit website
Our Location