Oh, my, where do we start? We're fearful of sounding like drooling stooges for the Four Seasons, but Four Seasons Resort Maui is our favorite resort in Wailea.
When you walk in, you can actually feel the tension falling from your limbs. It soon becomes evident why. Here, they did everything right. Four Seasons Resort Maui at Wailea is immaculate and lovingly cared for. The smallest details seem to have been anticipated. The grounds are impeccable. Not a dead leaf or blade of grass in sight. The staff here is the most professional we've seen and seem genuinely concerned about your happiness. There are two and a half employees for every room. (It's getting harder and harder to find those half employees.) While you're at the pool, they'll come by and spritz you with Evian water, clean your sunglasses, offer chilled towels, snacks and even wet the beach sand with water so you don't toast your tootsies. (Their beach, Wailea Beach, is one of the best on the island, an absolute dream.) The pool area doesn't feel as packed as some other Wailea resorts. Their adults-only pool has bubble loungers (a flat area to lie on with jets under your body), underwater music and a swim-up bar. Also, private permanent cabanas (for up to four people) at pool's edge with TVs, laptop safe, sofa and fridge are truly the ultimate in luxury (some outfitted by big-name designers)—albeit at $725–$795 per day with amenities that are similar to other resorts, but include a split of champagne, gelato, fresh fruit and an espresso machine.
The number of complimentary services is way too long to list, but includes a children's program that goes from 9 a.m. to 5 p.m. (you only pay for their lunch), cabana chairs (four chairs under cover) and casabella chairs (two chairs with a folding cover) at the beach and main pool (other resorts charge up to $500 per day for those simple cabanas), snorkel gear for an hour at the beach each day, scuba lessons, daily fitness and yoga classes, access to their indoor-outdoor fitness room, Nespresso coffee makers in rooms, golf putting green, croquet and cultural activities like an outrigger canoe experience. Four Seasons Resort Maui even has a free game room with free video games. It goes on and on. It's clear that they've made a decision not to nickel and dime their guests. We were a bit surprised that they charge for valet-only overnight parking and enhanced internet access is an extra $20 per day if you upload or download files or stream videos, but free for browsing and checking emails. They have an excellent collection of contemporary Hawaiian or Hawaiian-influenced artwork, and a free self-guided tour is available.
Rooms are very large (600 sq. ft.), and the bathrooms are fit for a king—lots of marble, deep tub, separate shower and tons of space. The décor is in keeping with the rest of the resort in pale neutral colors and warm woods. Bedding can be customized to your tastes. Four Seasons Resort Maui have added iPads for guests' use while at the resort. The housekeeping staff would make an operating room nurse proud. Dirt is simply not tolerated and is dispatched with extreme prejudice.
Oh, yes, you have arrived, and you'll weep when you have to leave. The Four Seasons doesn't give many discounts, but they do offer promotional rates and packages throughout the year. Their rack rates start lower than most of their competition in the area, and with all the freebies it's actually a good deal. Rates are $599–$2,739. Suites (1,000–3,700 sq. ft.) are $1,299–$20,000. The $599 mountain side rooms are actually a very good deal as the rates increase a lot with better views.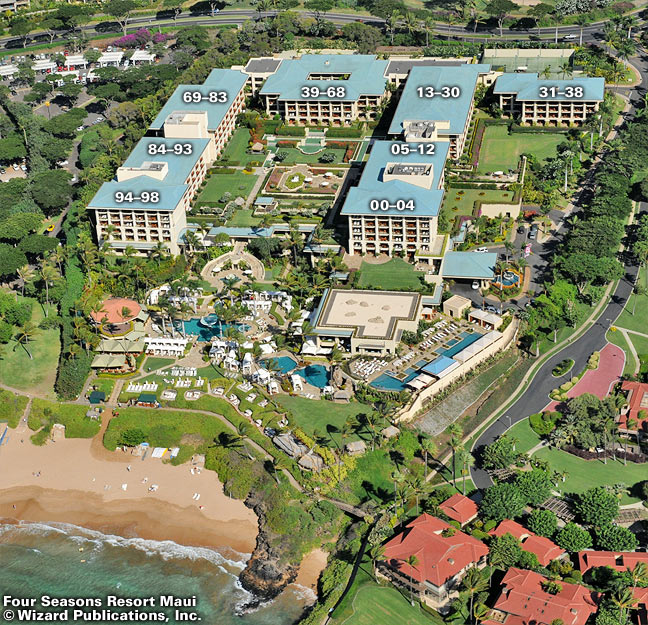 Address

(800) 334-6284 or (808) 874-8000


3899 Wailea Alanui Dr, Wailea


Visit website
Our Location