Revealed Travel Guides GPS Driving Tour Apps
— Out Now for iPhone! —
Our newest audio drive guides are the closest you can get to having the author riding in the backseat of your rental car. This GPS-aware guide gives you the ability to enjoy cruising around the island while the author points out sights, gives advice on the best (and worst) things to check out, offers insight into some of the history, legends and his own personal experiences around the island through the years. The audio tour works great as a standalone guide and even better as a companion to either our printed book or smartphone app. Whether you're visiting for the first time, or a seasoned traveler, there's plenty our audio tour has to offer.
Now available in the Apple App Store for iPhone.
Coming soon for Android.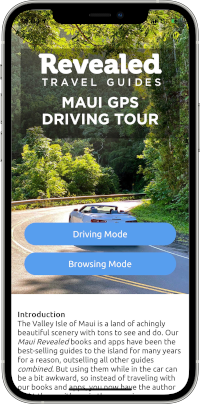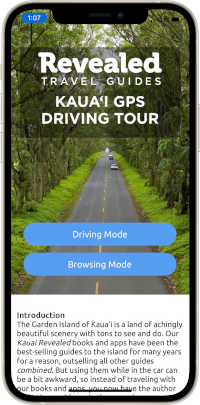 Kauai Revealed Drive Tour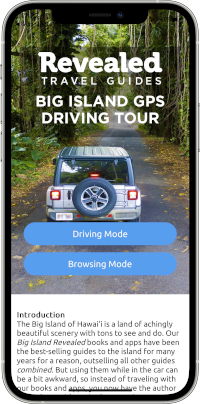 Big Island Revealed Drive Tour