This is a well-maintained hotel in the center of Waikiki. The furnishings are older but in decent shape. As an Ohana hotel, they cater more to families. Rooms are pretty small and tight, and standard rooms have no lanai. (City-view rooms are a bit bigger and worth the extra $10–$20.) The showers are tiny with hand-held shower heads—drop the soap and you gotta open the door to pick it up. The walls don't block much sound, and if you get a room ending in -00, you may be forced to continuously hear the elevators. Connecting rooms available.
Parking here wins the bonehead award for design. If you keep driving to the top of the garage looking for a space, there is literally no place to turn around. Overall, not a bad place if you get a discount, especially since it is smack in the middle of Waikiki.
Rooms (140–240 sq. ft.) are $289–$329, kitchenettes (165 sq. ft.) are $309–$329, suites (375–1,300sq. ft.) are $379–$719. Few pay these rates since they have lots of discounts.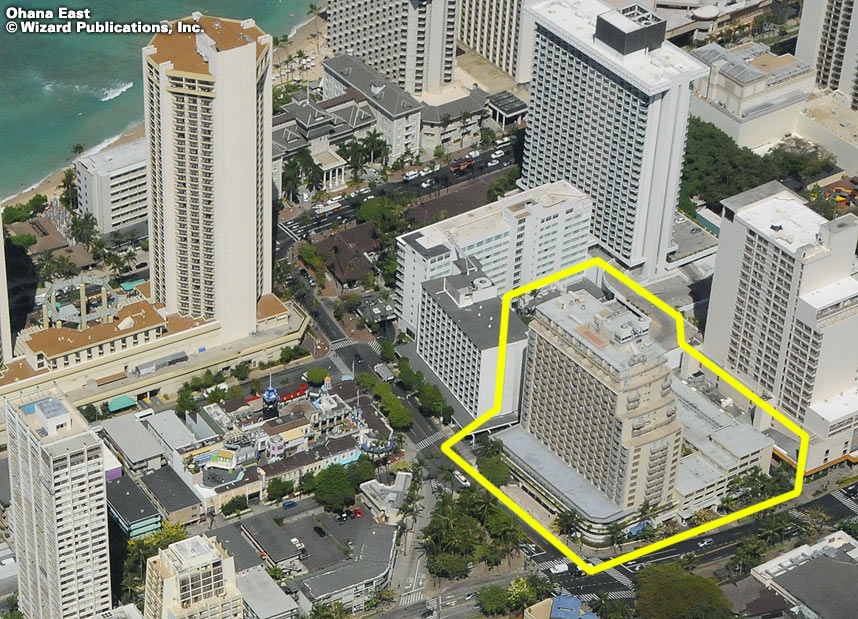 Address

(800) 462-6262 or (808) 922-5353


150 Kaiulani Ave, Waikiki


Visit website
Our Location